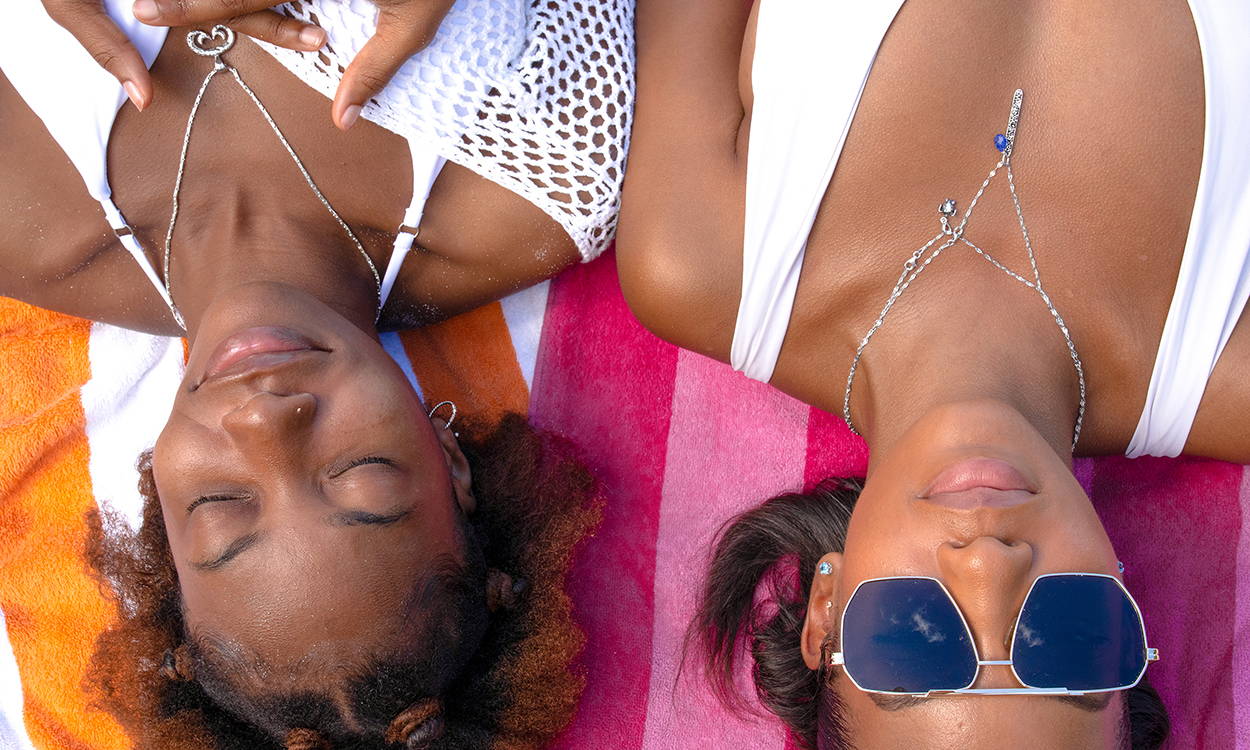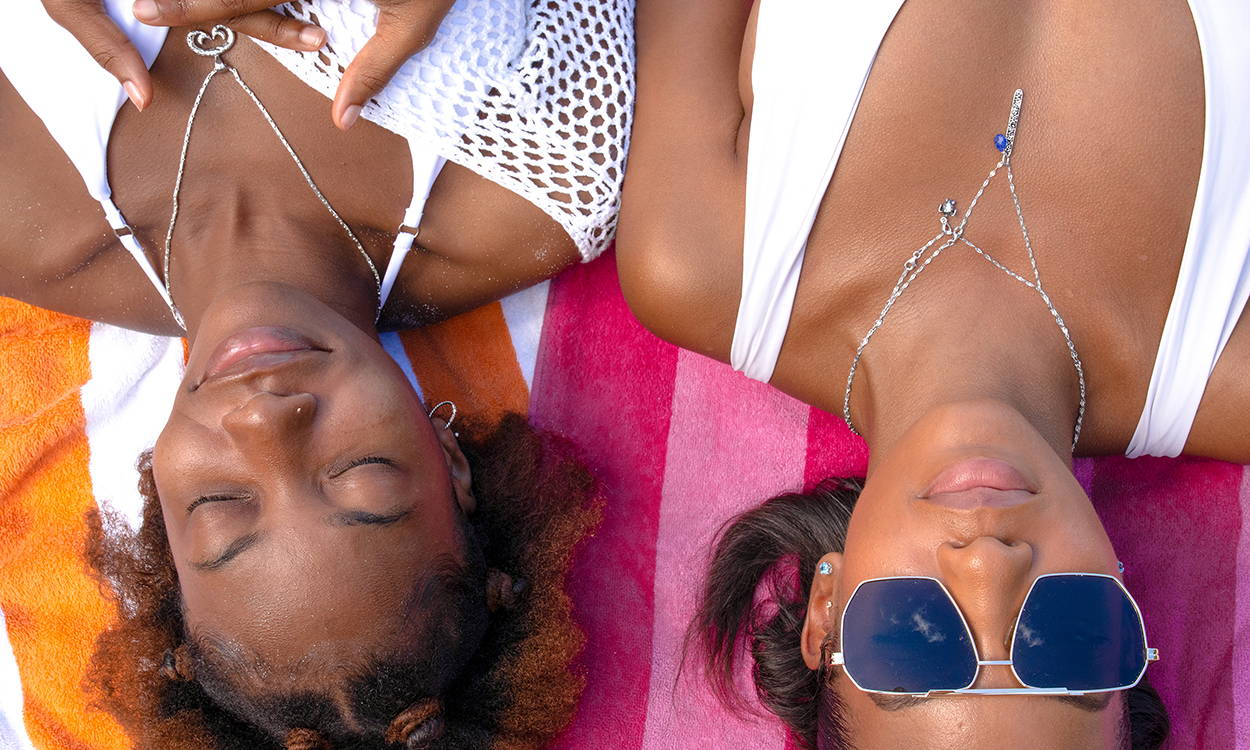 The days are warmer and the jewelry hotter!
Feel the ocean breeze, the sand between your toes and smell the salty air in the perfect jewelry. With every new season, new trends emerge and if you are a jewelry lover, you are in the right place! Vibe Jewelry is inspired by the natural beauty of the Virgin Islands. Each piece incorporates colorful gemstones and unique textures while paying homage to the culture of the Caribbean.
Nothing says Summer like a pop of color!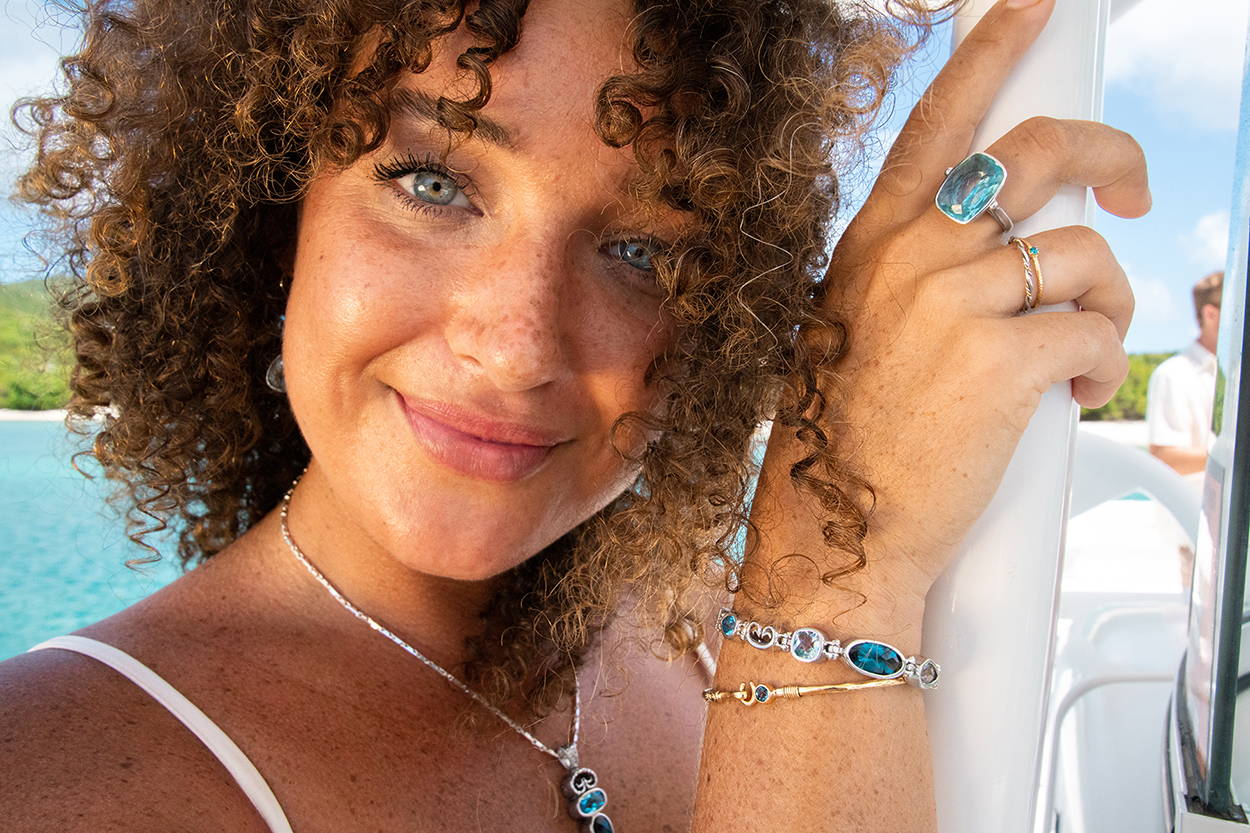 Be adventurous this season with ravishing gemstones that add the perfect amount of pizazz to any look. From Blue Topaz to Blue Zircon and Larimar, Vibe Jewelry has plenty of blue gemstones to shop. An all blue gemstone jewelry look is sure to complete your Summer outfit. Whether you have a daytime event or are planning a night out, this Summer trend is the way to go!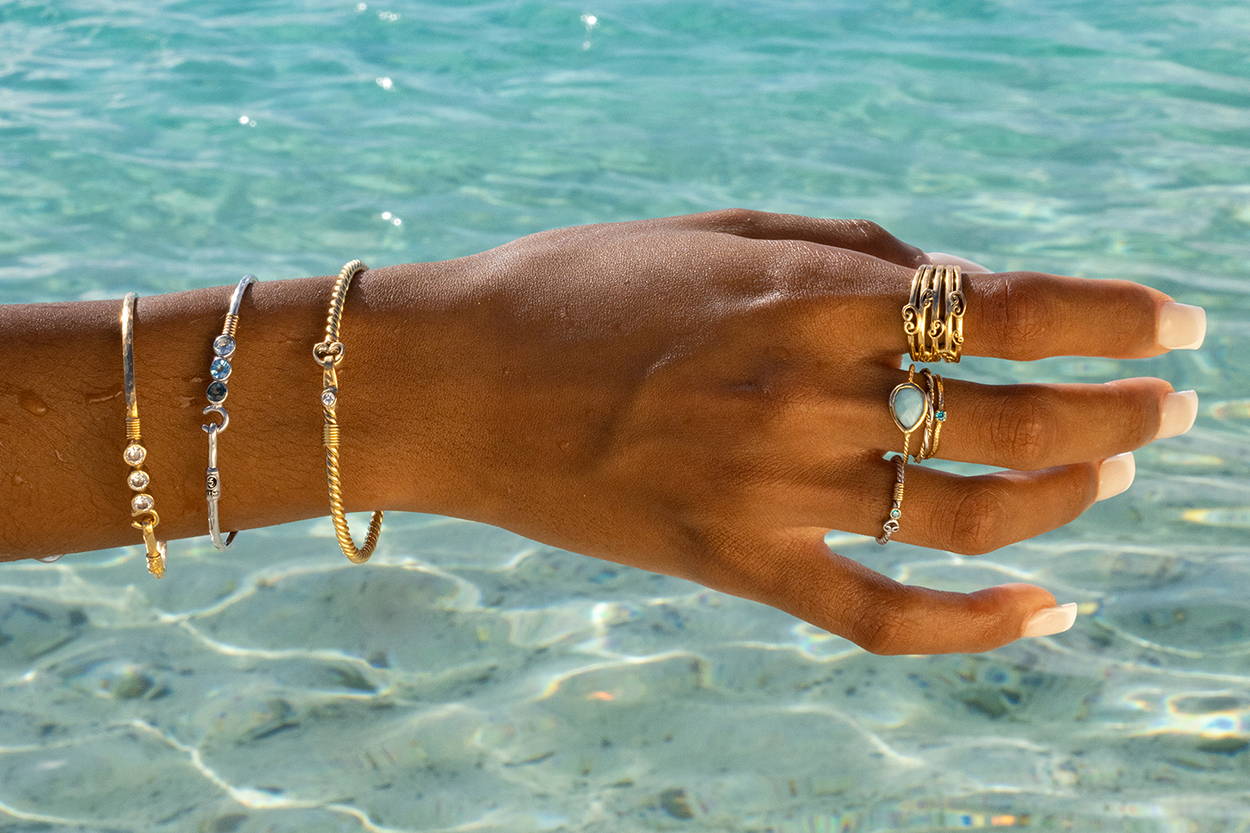 Pair your all white Summer outfit with 14K gold jewelry for the perfect look. Whether you have an island vacation coming up or you are planning to travel to new cities, look luxurious and Summer-ready in gold. From dainty treasures to statement pieces, Vibe Jewelry has something for every occasion this season and beyond.
Bring the ocean with you wherever you go.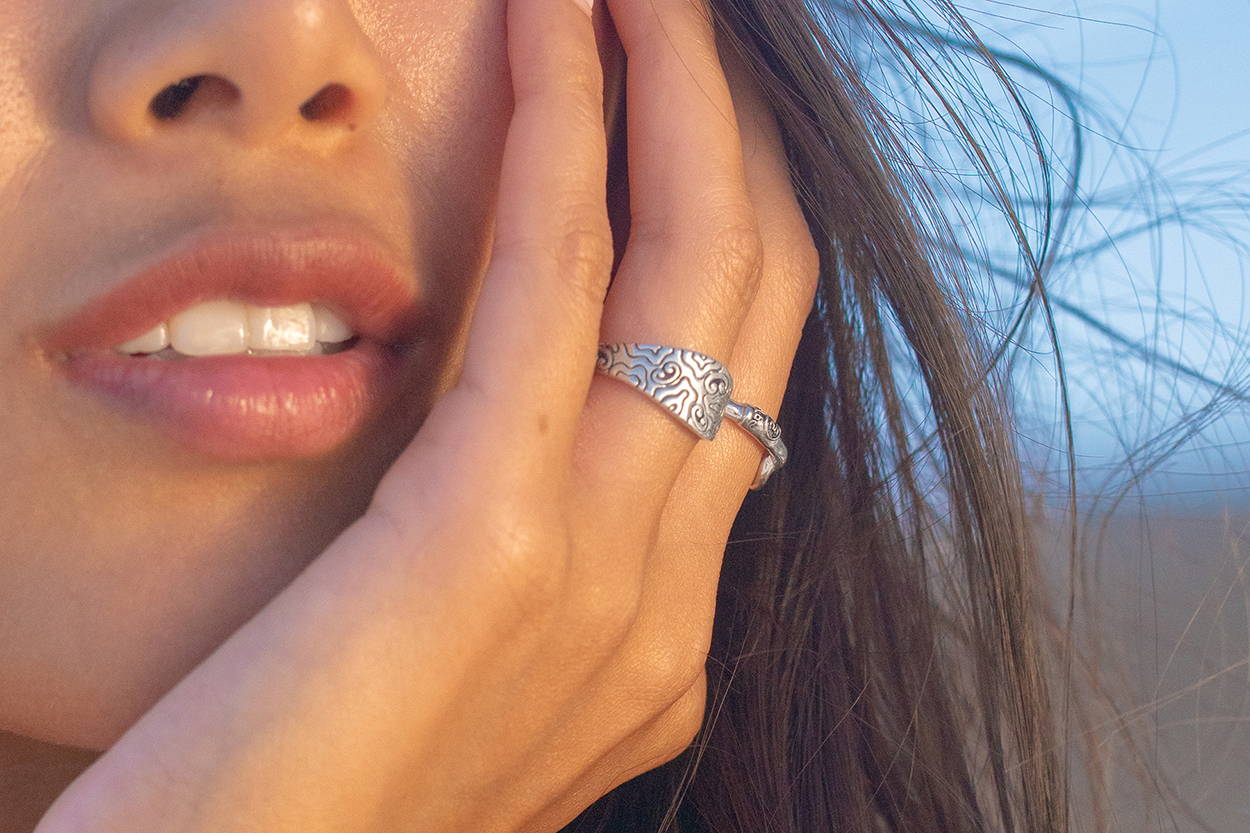 The ocean is the epitome of Summer. Wear a reminder of the sea wherever you go this Summer with Vibe Jewelry's Ocean Collection. This is a curated selection of jewelry containing ocean-inspired designs. From our unique ocean texture to the representation of different sea creatures, this collection is sure to bring that island lifestyle to you. If you are interested in learning more about some of our other ocean-inspired jewelry, check out our blog.
Because there is no such thing as "too many bracelets!"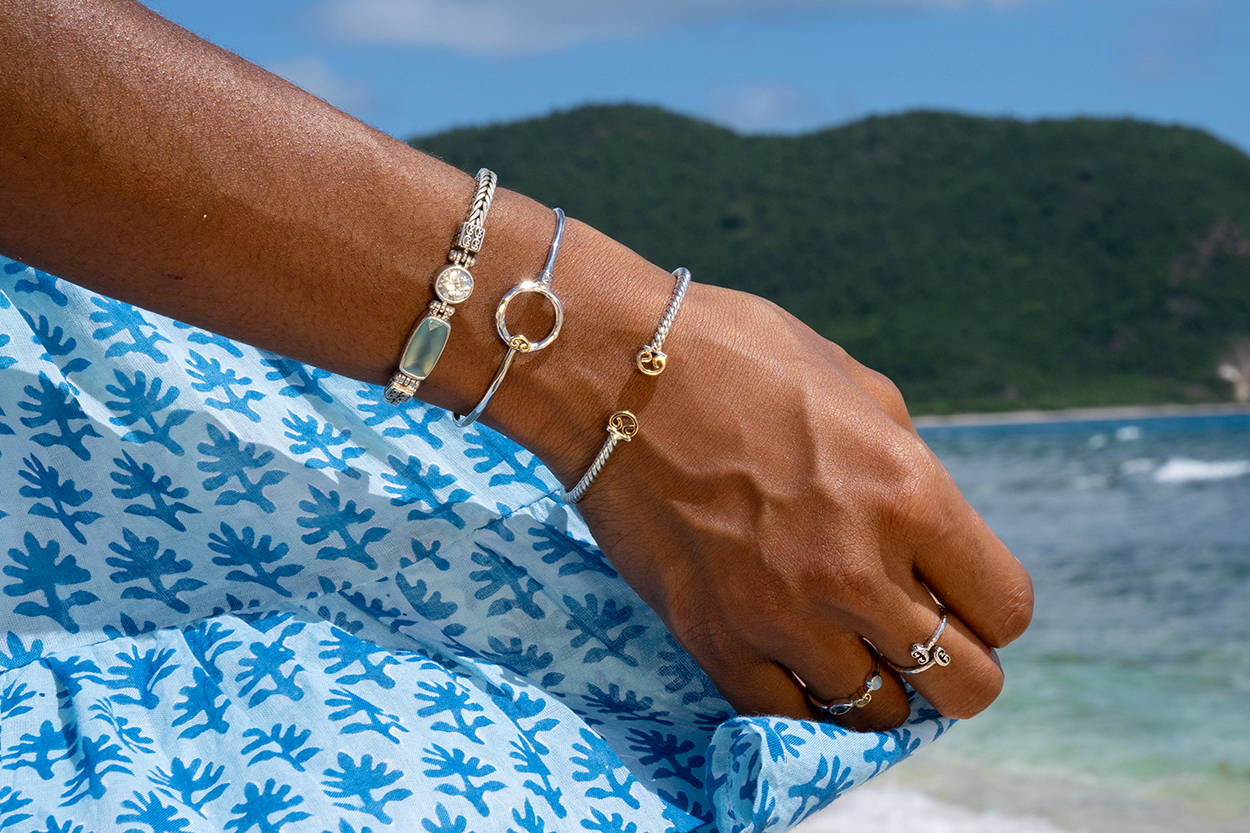 Stack your bracelets like a pro with an assortment of hooks, bangles and link bracelets. Stacking jewelry is an ongoing trend that will most likely be around for a while! Bracelets can completely transform a simple outfit into something that looks flawless and chic. Express your personality with the perfect stack. We recommend starting with at least three bracelets and incorporating different sizes, volumes and textures!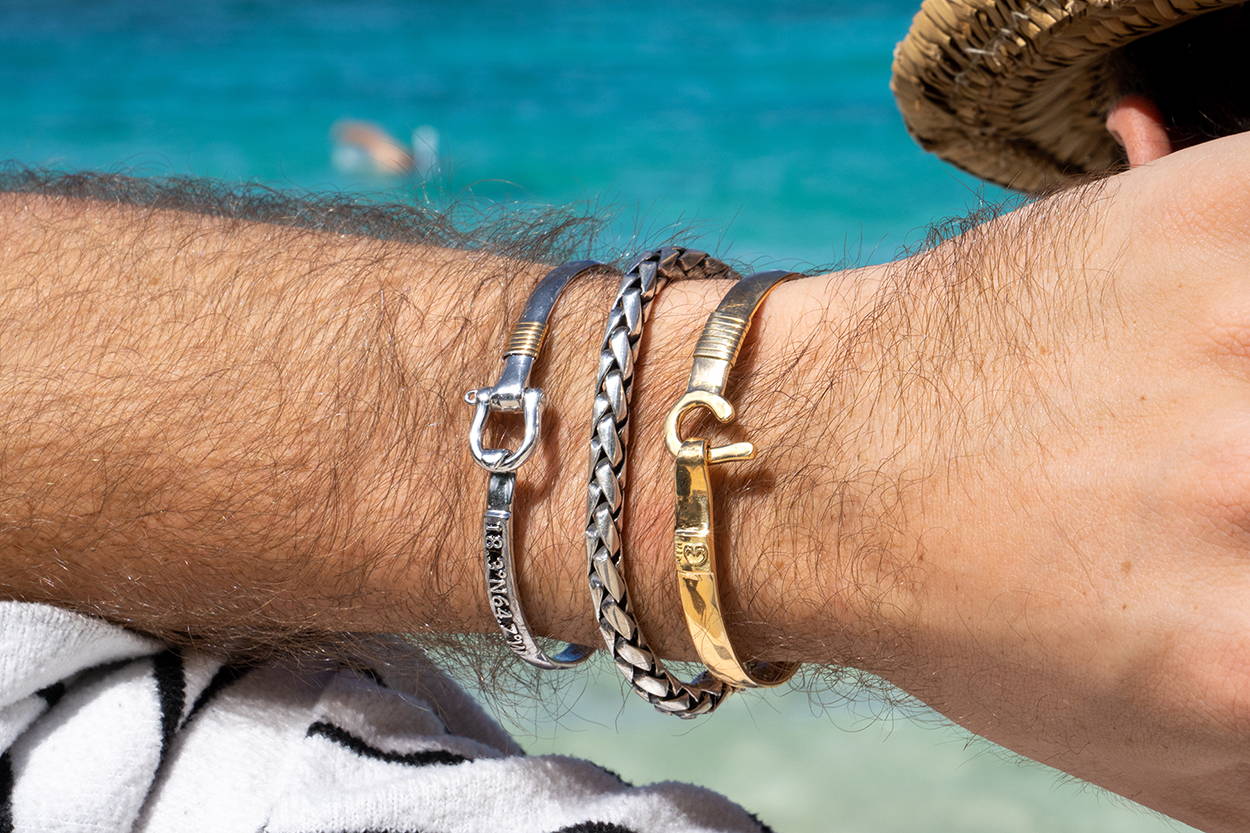 Men's jewelry trends seem to have a common purpose of elevating his style while looking refined and sophisticated. Timeless pieces like link bracelets and band rings are perfect for Summer. Also, jewelry that is sturdy and represents island life is a great addition to his vacation look. Discover Vibe Jewelry men's styles featuring anchors, buckles, hooks and more!
Shop Vibe Jewelry's Summer Styles
We curated a collection of our top Summer jewelry styles!
Enter this Summer season in style with the perfect collection of jewelry pieces that will add that cherry on top to your everyday outfits! When shopping for jewelry, remember these top Summer 2023 trends…
Be bold this season with stunning blue gemstones.
Shine in the Summer sun with 14K gold.
Jewelry inspired by the ocean will have you feeling on vacation mode 24/7.
There is no such thing as TOO many bracelets!
Adding a piece of jewelry to his look will only make it better.
Now that we have shared with you our top Summer 2023 jewelry trends and tips, we have curated a selection of styles that we think are top tier for the season. Check out some of these styles below!