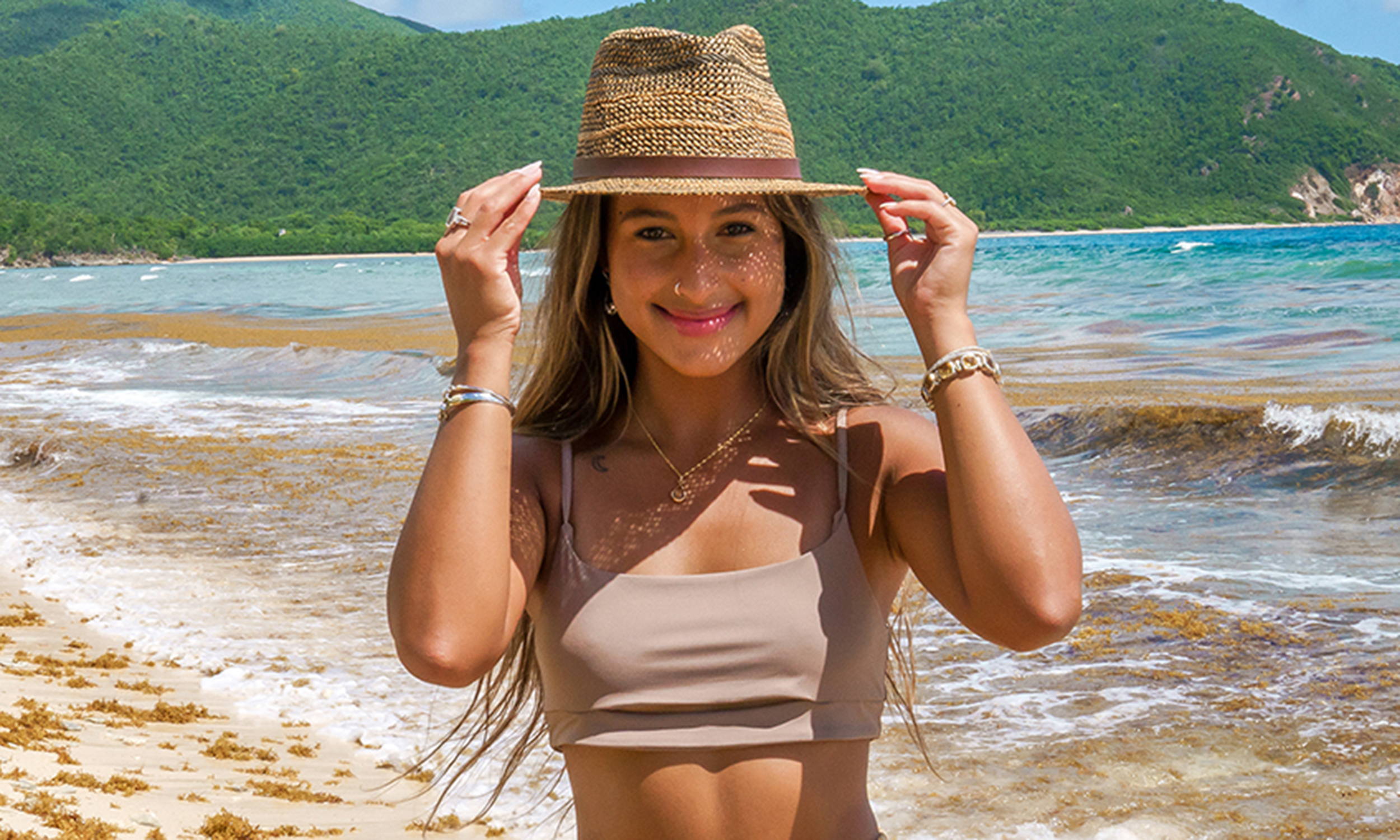 Vibe's Top 5 Styling Tips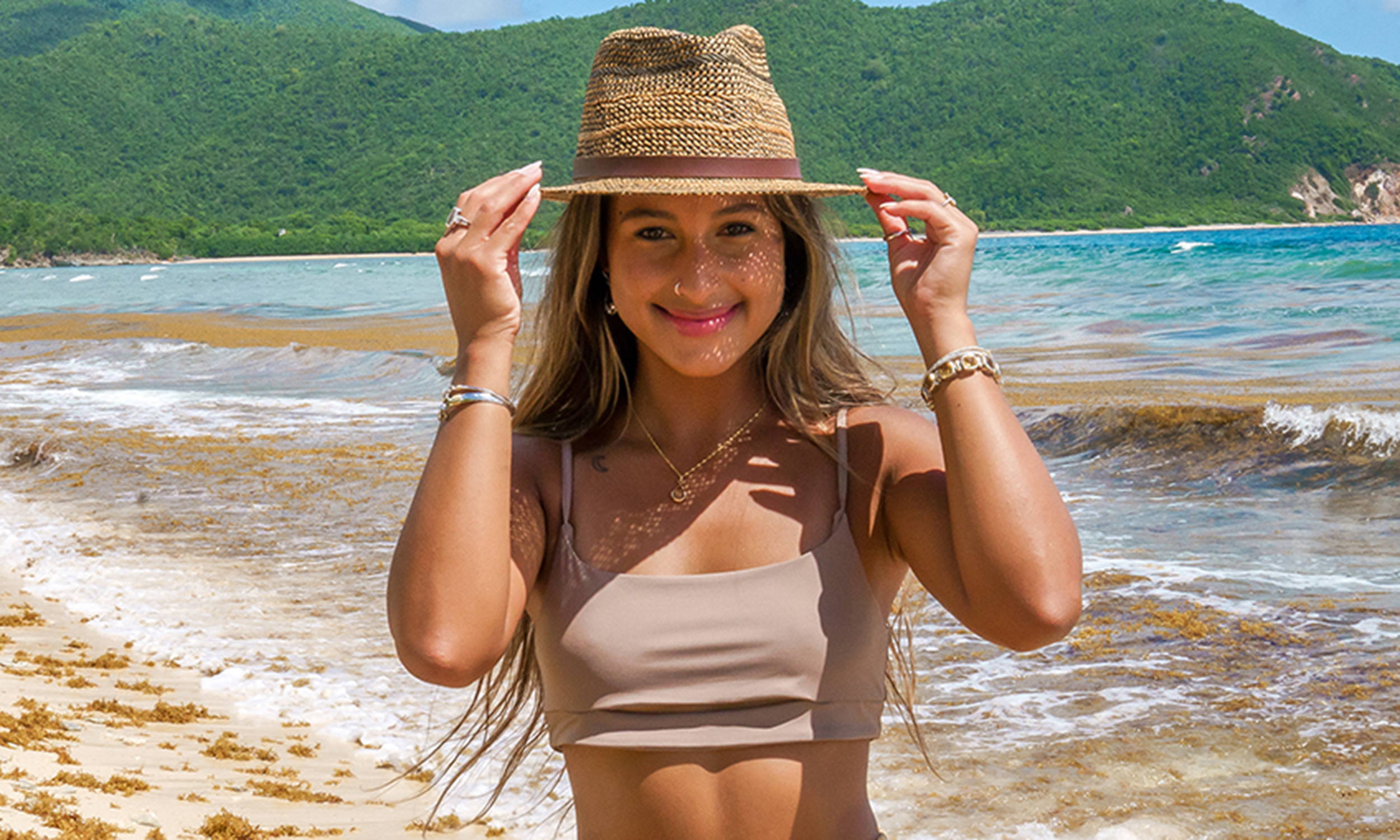 Effortlessly elevate your look.
Whether you are a jewelry enthusiast or just getting started, we have 5 simple tips that will help you accessorize like a pro. Styling jewelry is an art that allows you to showcase your individuality. From stacking bracelets to picking the perfect pair of earrings, we've got you covered!
The days of only choosing one are over!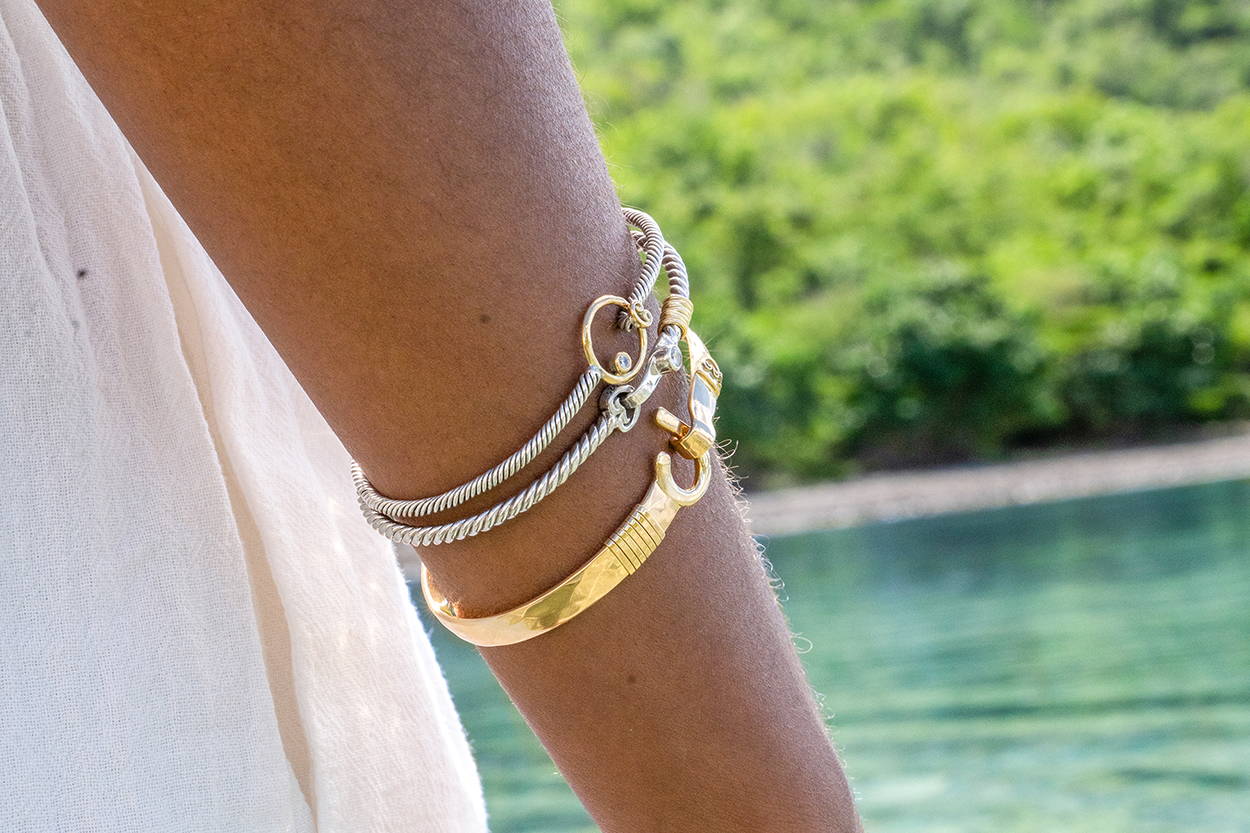 Mixing jewelry metals can add depth and personality to your accessory game. Rather than having to decide between your favorite sterling silver bracelet and gold ring, just wear both! One thing we recommend is having a unifying element that is two-tone. These pieces act as a bridge between the different tones creating a cohesive look. The key to successful mixed-metal styling is balance and intention.
Put together a harmonious jewelry look.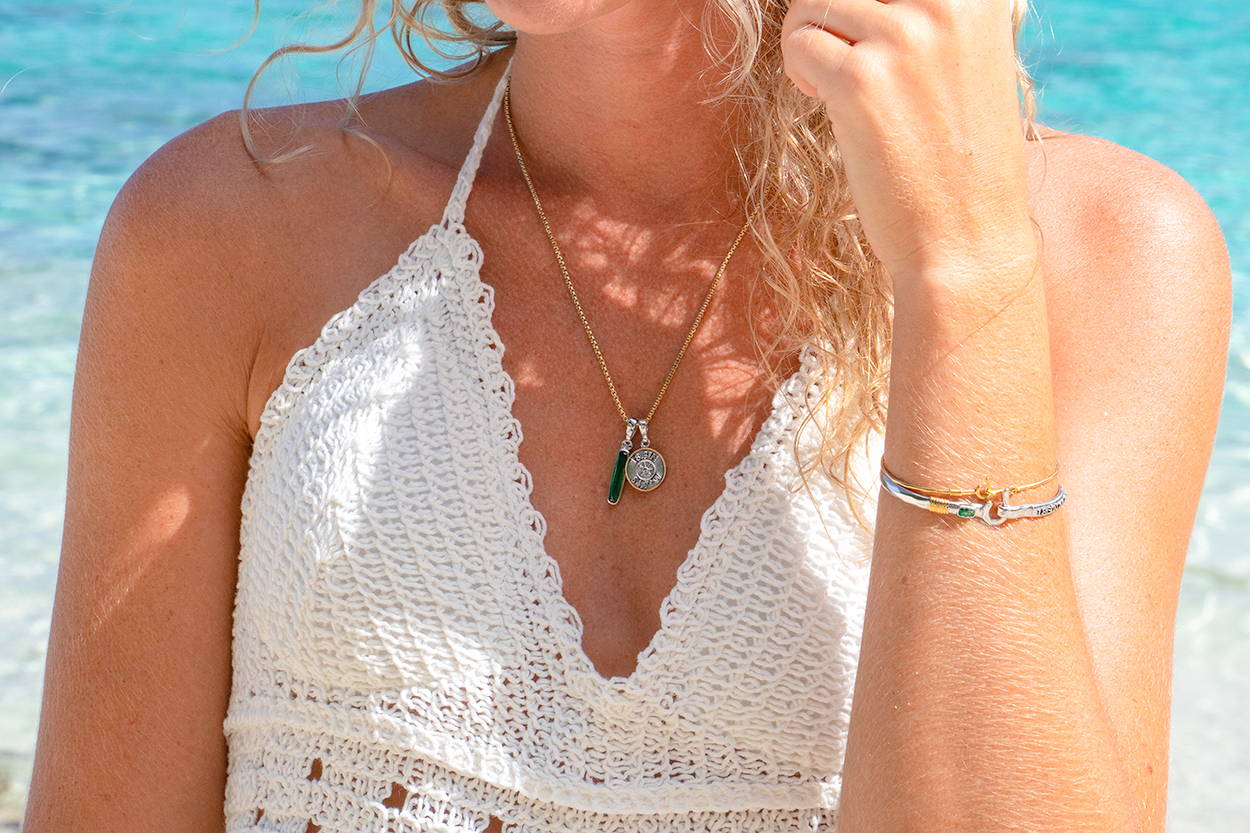 When picking out your necklaces, it is important to keep the neckline of your top in mind. For example, if you are wearing a turtleneck or top that comes higher on the neck, wearing a longer chain is a good way to go. This way the chain will lay over your top and you can still show off your stunning jewelry. However, if you are wearing a scoop or square neckline, find pieces that sit right above the collarbone or slightly below. Finally, for lower cut tops or ones that sit right below your collarbone, a longer necklace will either lay flat on your skin or sit perfectly on your shirt. Remember that your personal style plays a huge role in your choices, so make sure to experiment and always trust your instincts!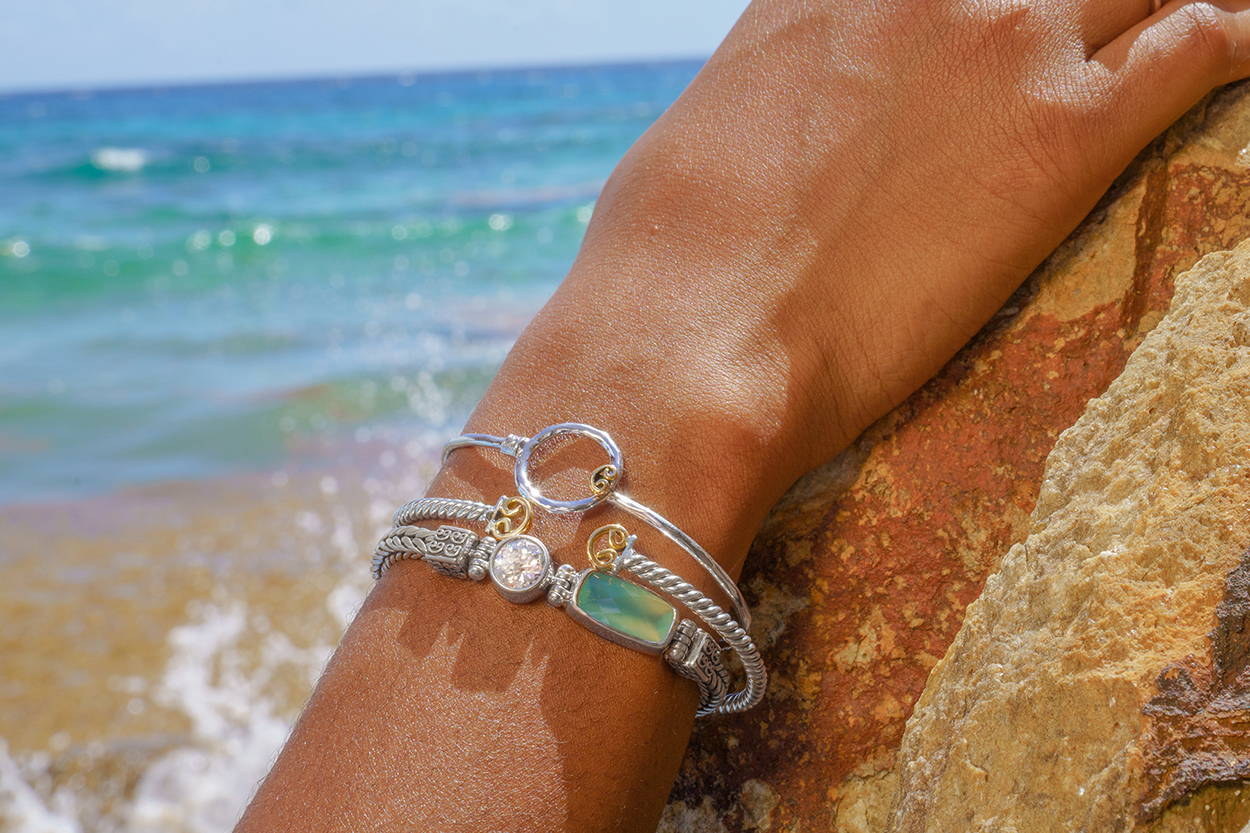 Create an eye-catching stack by combining different types of bracelets. Mix bangles, cuffs, and link bracelets to add texture and interest to your wrist. Play with varying widths and styles for an effortlessly chic look. We recommend starting with a foundational bracelet that will serve as the anchor of your stack and provide a cohesive base. Once you have this, you can continue to add by considering metal tones, sizes, details and colors.
Show off your personality through your outfit AND jewelry.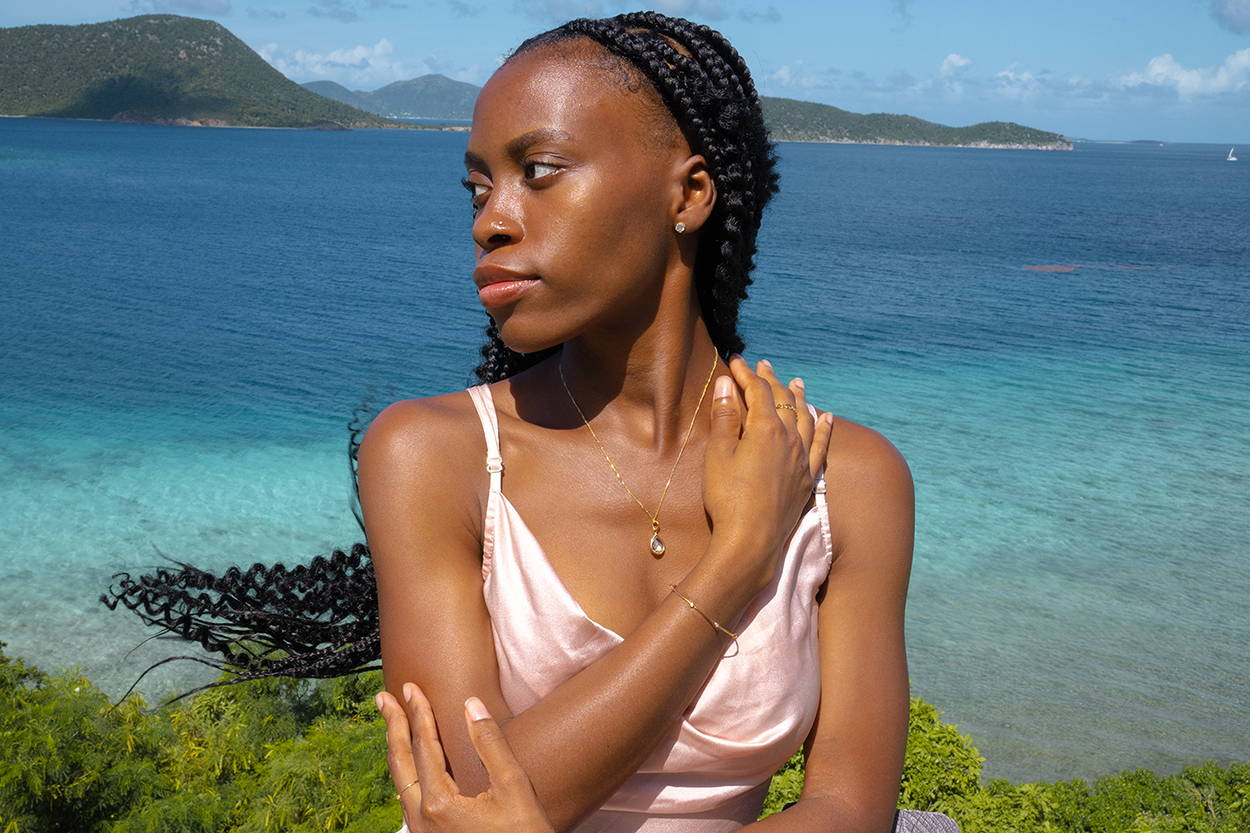 Match your jewelry to the overall vibe of your outfit. If you are accessorizing for a more formal event, lean towards classic and elegant. For an everyday outfit, opt for dainty and simple. Whether it is based on the occasion or just your own style, it is always helpful to find pieces that make you feel your best. Align your jewelry with your own personal style, giving you the best superpower: confidence!
Consider your hairstyle when choosing the perfect earrings.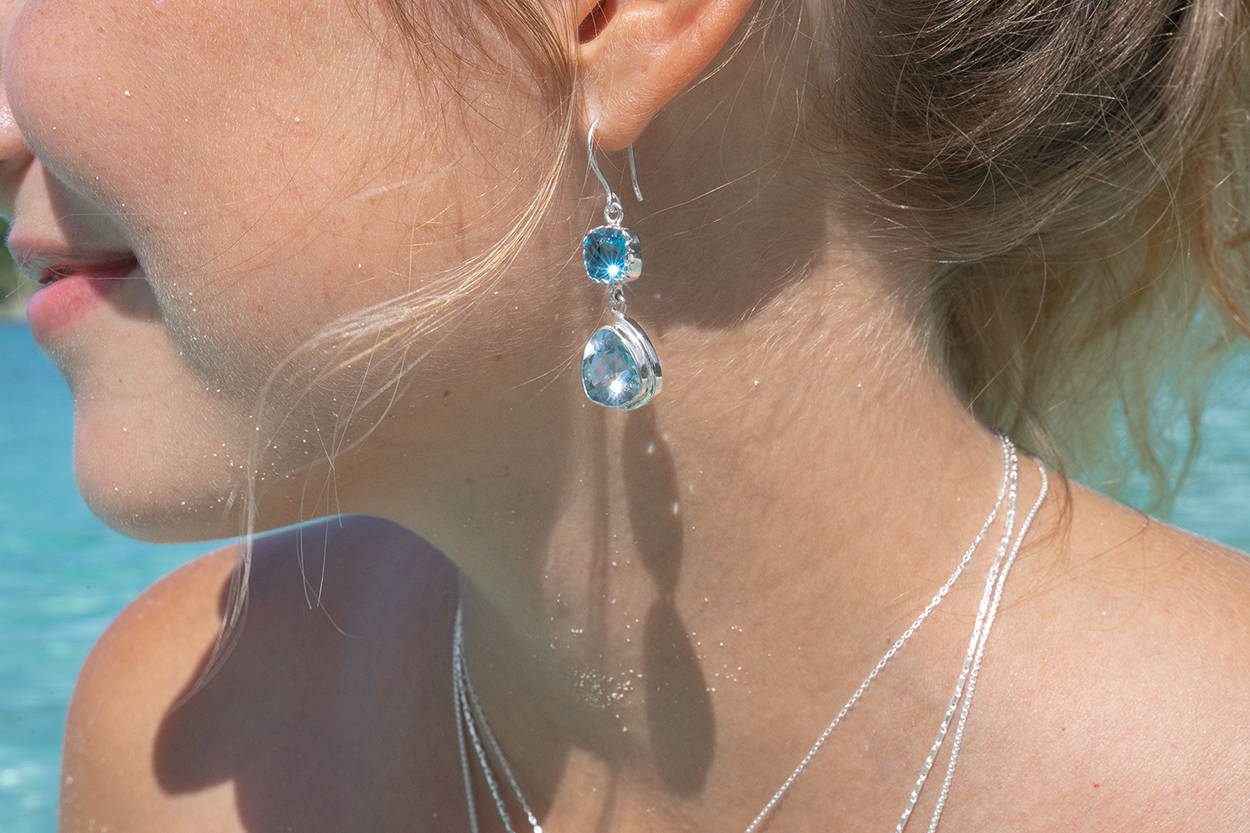 A tip for choosing which earrings to wear is to make sure they will stand out with your hairstyle. If you are wearing your hair down, go for earrings that will peek through, like shining gemstone studs or hoops. For an updo, shorter hair, or no hair, opt for earrings that elongate your neck and draw attention to your face like dangles. Earrings can either become the focal point of your ensemble or can just slightly enhance it. It is up to you which will align the best with your look.
Discover Vibe Jewelry's Best Selling Jewelry
The most important thing is to have fun!
When putting together your look, always remember that you should feel fabulous in whatever you decide to wear. At the end of the day, there are no rules! Wearing jewelry should allow you to creatively express yourself, and these top 5 tips are here to make it all a little easier.
Wear a two-tone piece to bridge your all sterling silver or all gold jewelry.
Choose a necklace that compliments your neckline.
Stacking bracelets can add different textures and details.
Align your jewelry with your style, giving you that extra boost of confidence.
Pick your earrings based on your hairstyle.
If you are looking for more to add to your collection, shop some of our best sellers below.