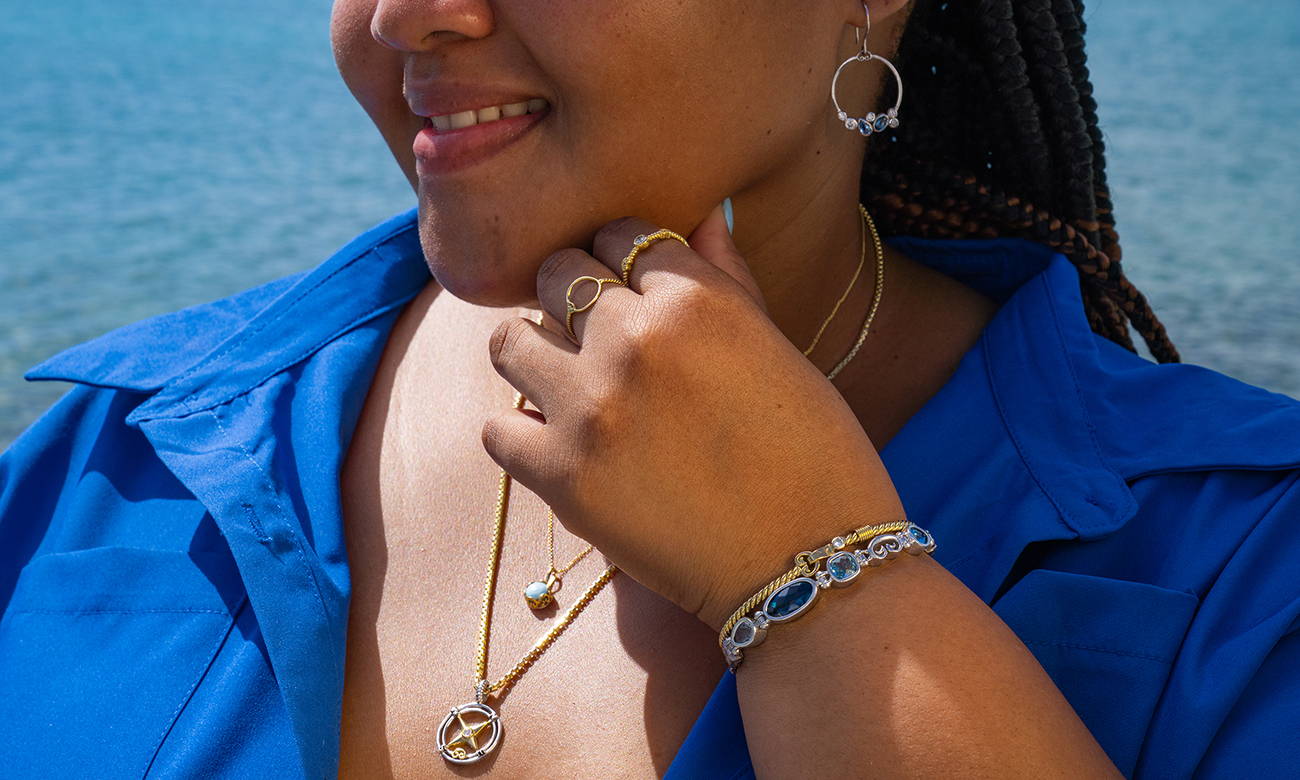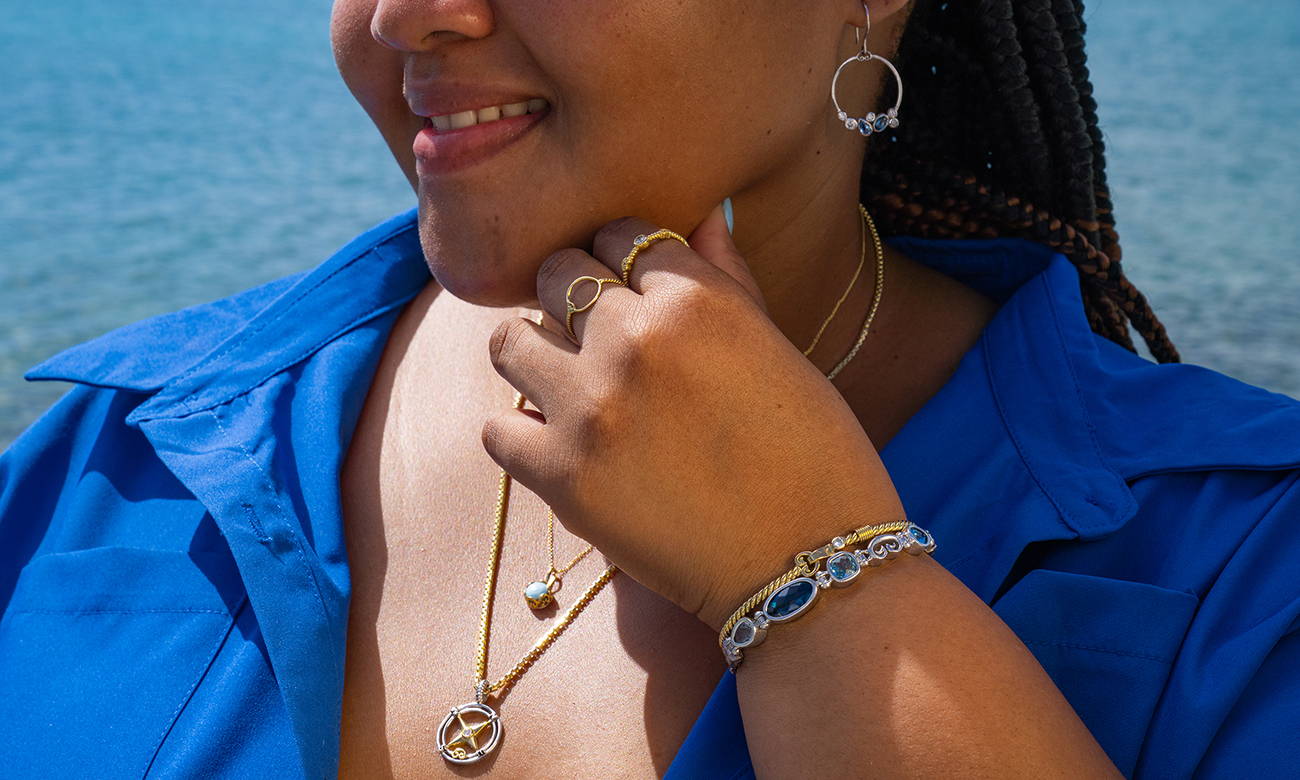 The secrets to stylish stacking!
Jewelry layering has been a popular trend in recent years, bringing new life to your pieces and being a fun way to express your personal style. Combining necklaces, rings, bracelets, and earrings can add texture, depth, and visual interest to any outfit. However, it can be overwhelming to create a cohesive look without overdoing it. In this blog, we will explore the art of jewelry layering and provide tips and tricks to help you achieve an effortless layered look.
The art of layering necklaces and pendants.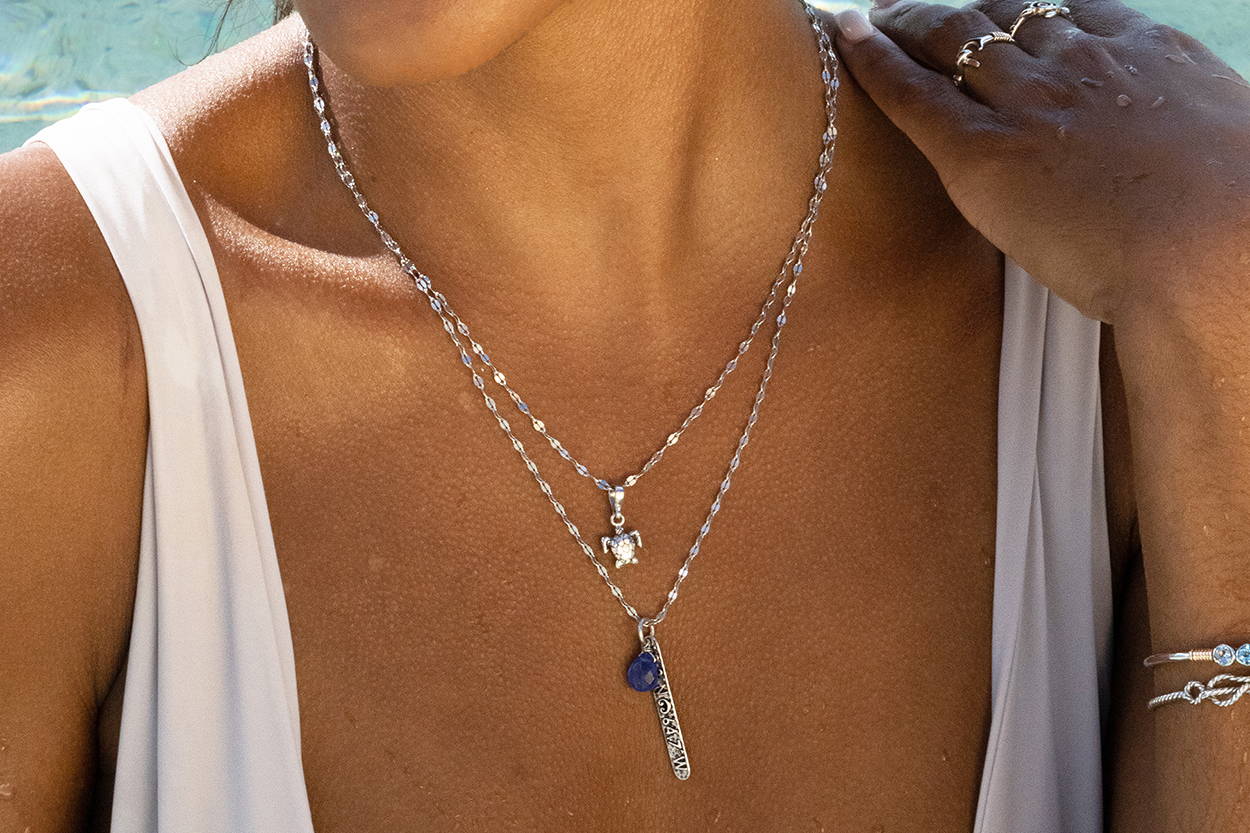 Layering necklaces is a year round activity! Whether on bare skin or over a turtleneck sweater, stacking your necklaces will add the perfect touch to your look.
When layering necklaces, keep in mind the length, dimension and weight for a balanced look. We recommend styling a chunky piece next to something more dainty. If you prefer a bold look, layer your statement necklace with a thick chain. Most importantly, have fun with it!
Want to learn more about what pendant to pair with what chain?
Have multiple ear piercings? Keep reading!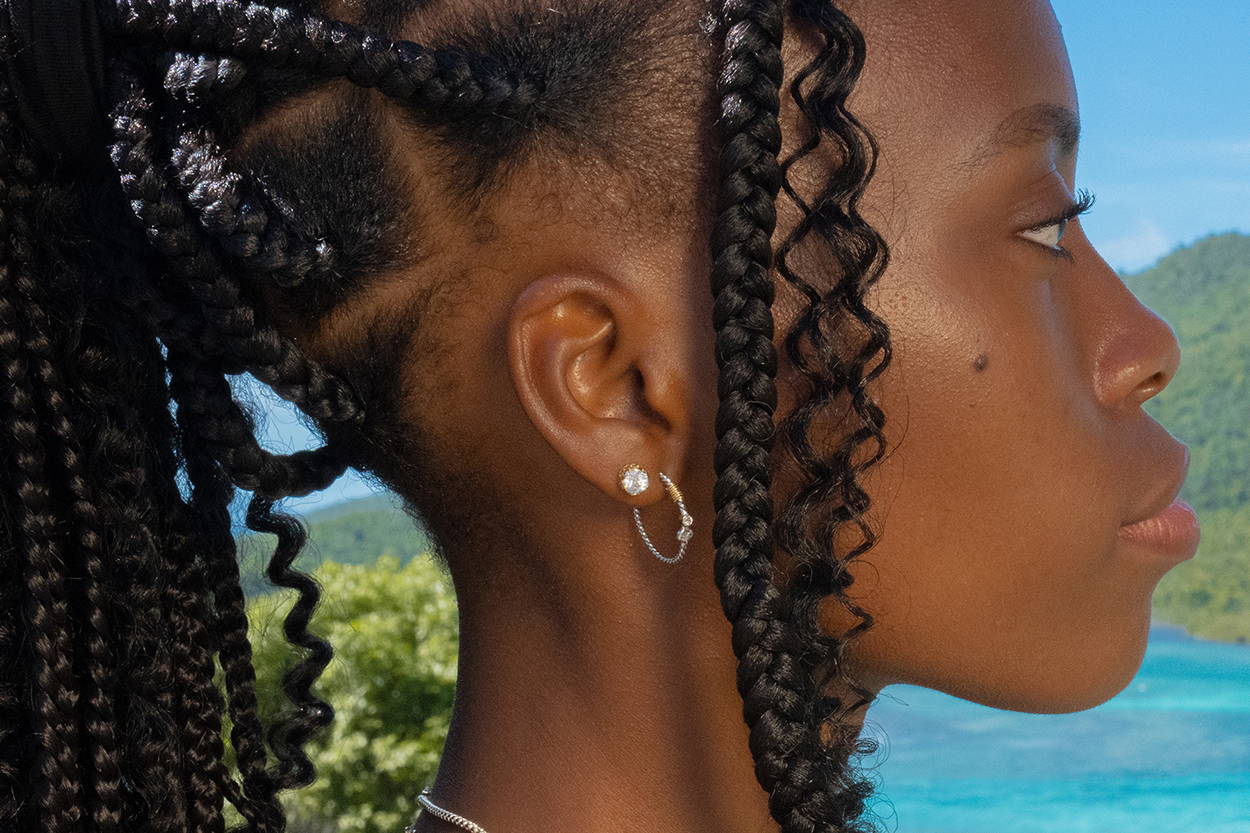 Yes, you can also stack your earrings! Whether you have two, three, four or more, all it takes is earrings in different sizes. We recommend always starting with the smallest at the top and increasing in size as you go down. Our favorite pairing is a simple gemstone stud earring with something fun and dangly on the bottom!
Keep in mind that the key to layering earrings is to choose pieces that have a cohesive style or theme. You can mix metals or shapes, as long as they work together aesthetically. Experimentation is key - have fun and mix and match until you find the perfect combination!
From 14K gold to sterling silver and gemstones.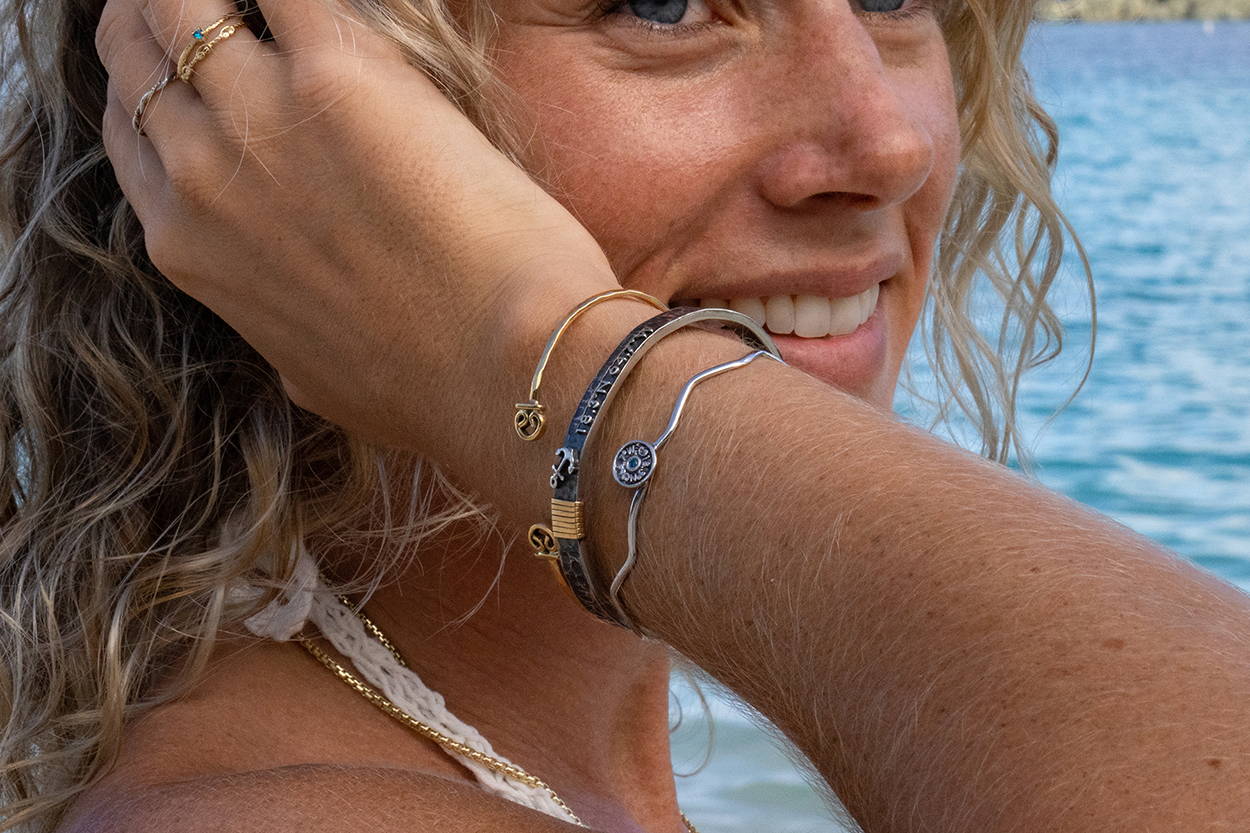 Create an armful of fun with your favorite bracelets. Stacking bracelets is one of our favorite things to do. You can either keep things sleek and simple or you can go for a statement look. When stacking your bracelets, the sky really is no limit! It is all based on your own comfortability, the more you add the more dramatic the look becomes.
We recommend mixing metals. Use a two-tone piece to be the bridge and then add on your 14K gold or sterling silver bracelets to create the perfect stack. Blend different textures, sizes, and even gemstones!
Express your personality in a unique way with a ring stack. Give off an elegant aesthetic or a more edgy vibe with your outfit and let the jewelry be the cherry on top. Mixing textures and metals is easy to do with rings and you can play around with the shapes and sizes.
We recommend leaving one or two fingers ring free to keep the vibe comfy and cohesive. Sometimes one ring makes the look and you can put together the perfect simple stack by just switching out the statement ring whenever you want a different aesthetic.
Vibe Jewelry's Stacking Styles
A fun and creative way to add interest to any outfit.
Layering jewelry is a versatile trend that can be adapted for any occasion, adding a touch of elegance or edge to your style. It is important to keep in mind these simple tips when putting together the perfect stack…
When layering necklaces, consider the length, dimension and weight.
The key to layering earrings is to choose pieces that have a similar aesthetic.
Mix up your metals when stacking bracelets to create a distinctive look.
When stacking rings, leave one or two fingers free.
Never be afraid to experiment with different combinations and add your own personal flair. Shop some of Vibe Jewelry's best selling styles below to create your own stack!