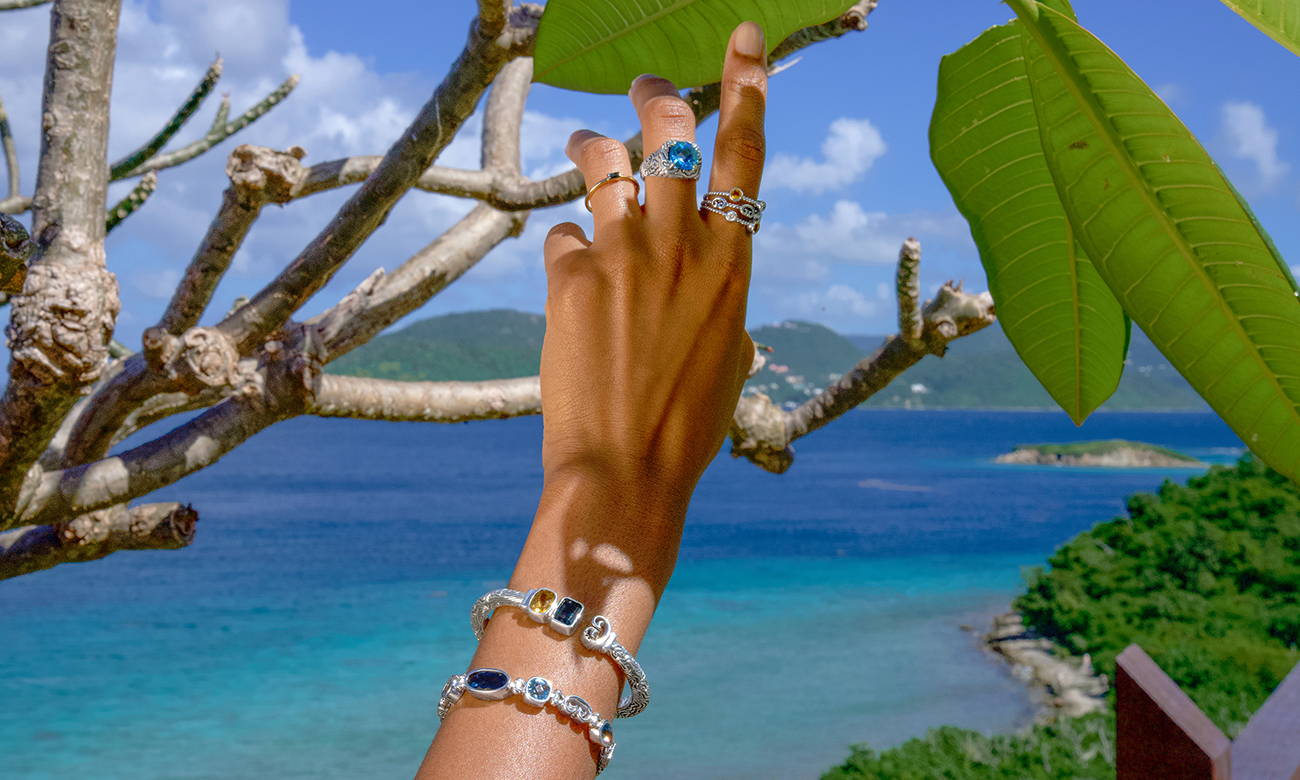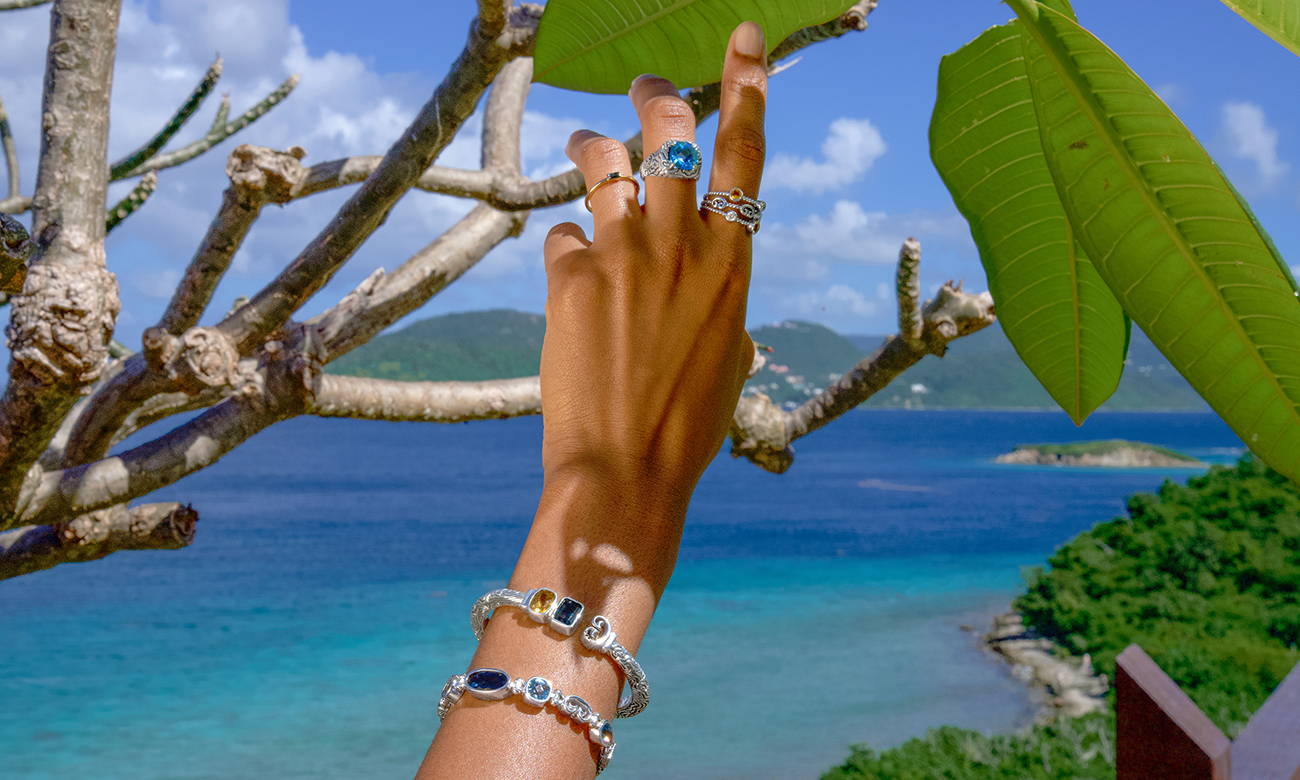 Boost your energy, enhance your intuition and even attract abundance!
For centuries, many have believed that gemstones hold the power to do a multitude of things for the wearer. From increasing confidence all the way to healing ailments. When shopping gemstone jewelry for yourself or for someone else, consider the healing properties they hold. Vibe Jewelry has a variety of gemstone options; bracelets, pendants, rings and earrings. Shop now and discover the perfect piece.
The Healing Powers of Gemstones
Feel your best on the inside and outside!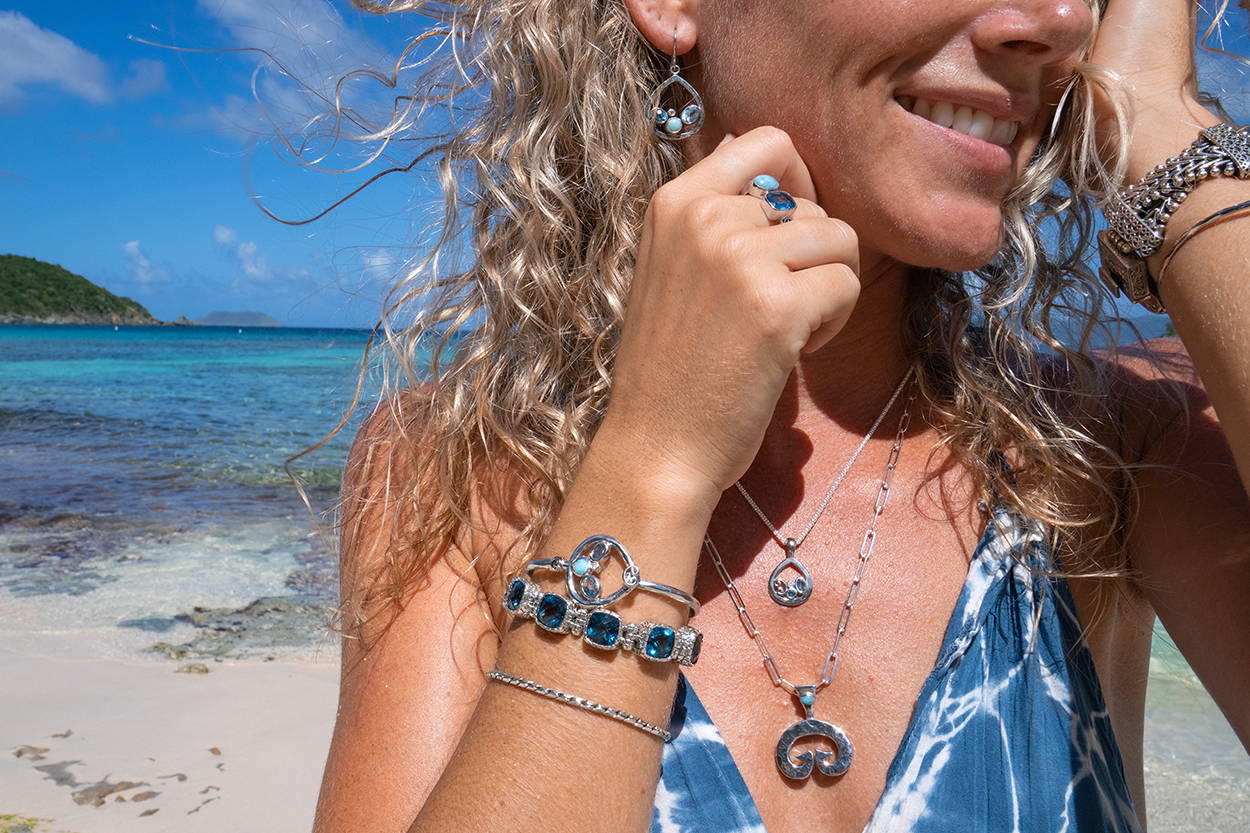 It is believed that gemstones are able to provide healing powers to the wearer because of the vibrations created from both the stone and the body. When our vibrations align with the gems, the energy flows from the stone to our body. Gemstones are said to allow only positivity by channeling the wearer's energy levels and therefore focusing on healing the body from the inside.
The stone of the Caribbean is also one of our favorites here at Vibe Jewelry! Larimar is a beautiful blue stone that reflects the colors of the sea and the sky. It is said to provide both mental and physical powers. Physically, it can help heal inflammation quicker, lower fevers, alleviate sunburns, or milden eczema. Mentally, Larimar promotes calmness and relaxation. As a stone of serenity, it is said to facilitate inner wisdom and outer manifestation. Unleash the voice of your deepest wisdom with Larimar!
Known as a stone for the creative mind, Blue Topaz is said to help with mental clarity. As an empathetic stone, it soothes, heals, recharges and re-centers the wearer. It is also associated with love and helps to stabilize emotions allowing the wearer to be more receptive to affection. There are other varieties of Blue Topaz, like our London Blue option which inspires wisdom.
Boost your self confidence with the shining Zircon stone. If you are taking on any new challenges or welcoming new beginnings, this is the perfect gemstone! Zircon helps to promote balance between one's physical, emotional and spiritual self. It is frequently used during meditation as it helps keep people grounded. Zircon is also credited as the oldest mineral used in jewelry making and is available in an assortment of colors.
This gemstone is the symbol of the sun! Wear Citrine if you are looking to enhance your vision and will power. It is also said to attract abundance. Keeping this stone close can aid in manifestation of wealth and success in business. Bring optimism, playfulness and happiness into your life with Citrine!
A gorgeous stone that also holds both spiritual as well as several physical healing properties. Some of these include enhancing the immune system, reducing headaches and regulating hormones. Amethyst is also known to heighten intuition and relieve anxiety. Wearing this stone will bring you peace while increasing your spiritual awareness and expanding the connection to your higher self.
Shield yourself from negative energies with this gemstone. Black Onyx is known to have protective qualities that can be useful when going out of your comfort zone or healing emotional wounds. It can also prevent energy drainage and clear your focus and thinking. Wear Black Onyx when traveling, when you are feeling overwhelmed or when you are experiencing new beginnings. Trust the power of black onyx.
Other Vibe Jewelry Gemstones
Explore the many colorful, sparkling gems that Vibe has to offer!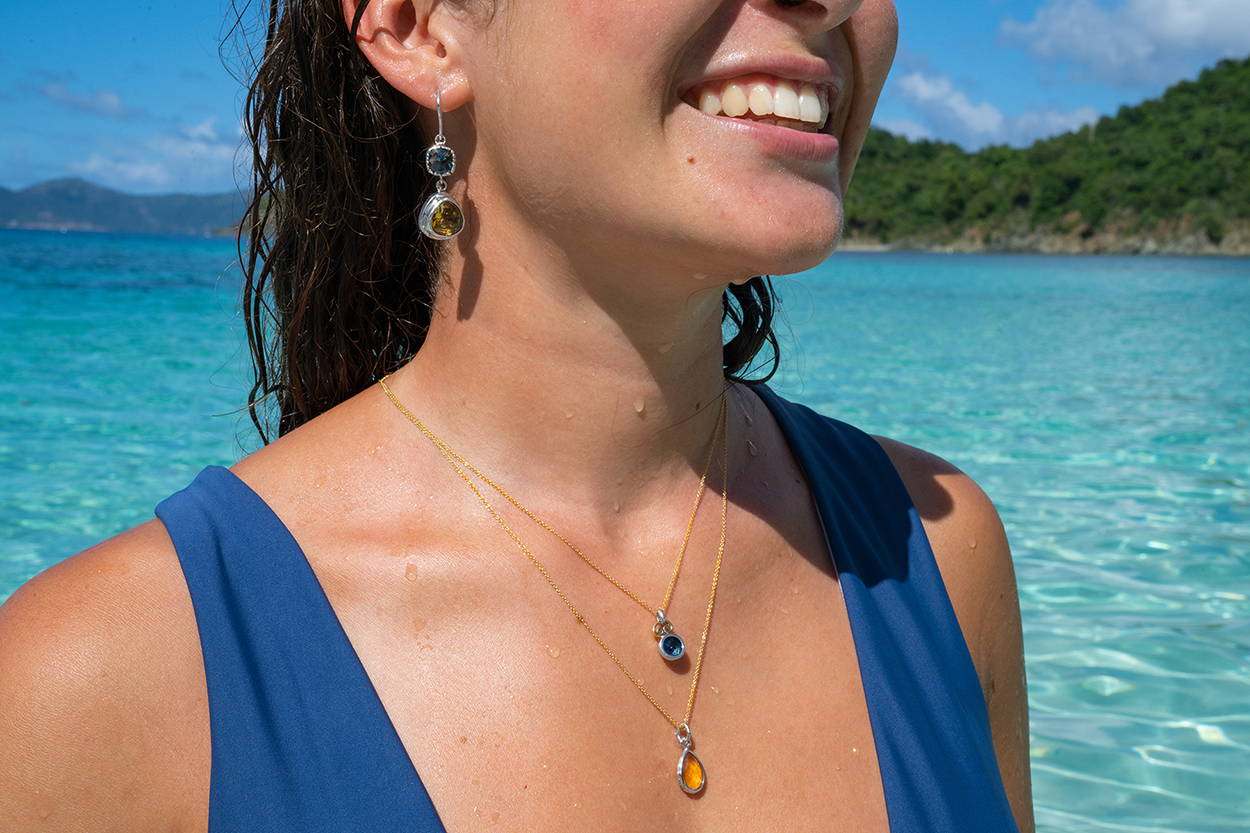 From .925 sterling silver to 14K gold (or even both!), discover handcrafted Caribbean-inspired jewelry featuring beautiful gemstones. Whether you are shopping for yourself or for a loved one, you are sure to find the perfect piece. A gift with a story is always the answer!