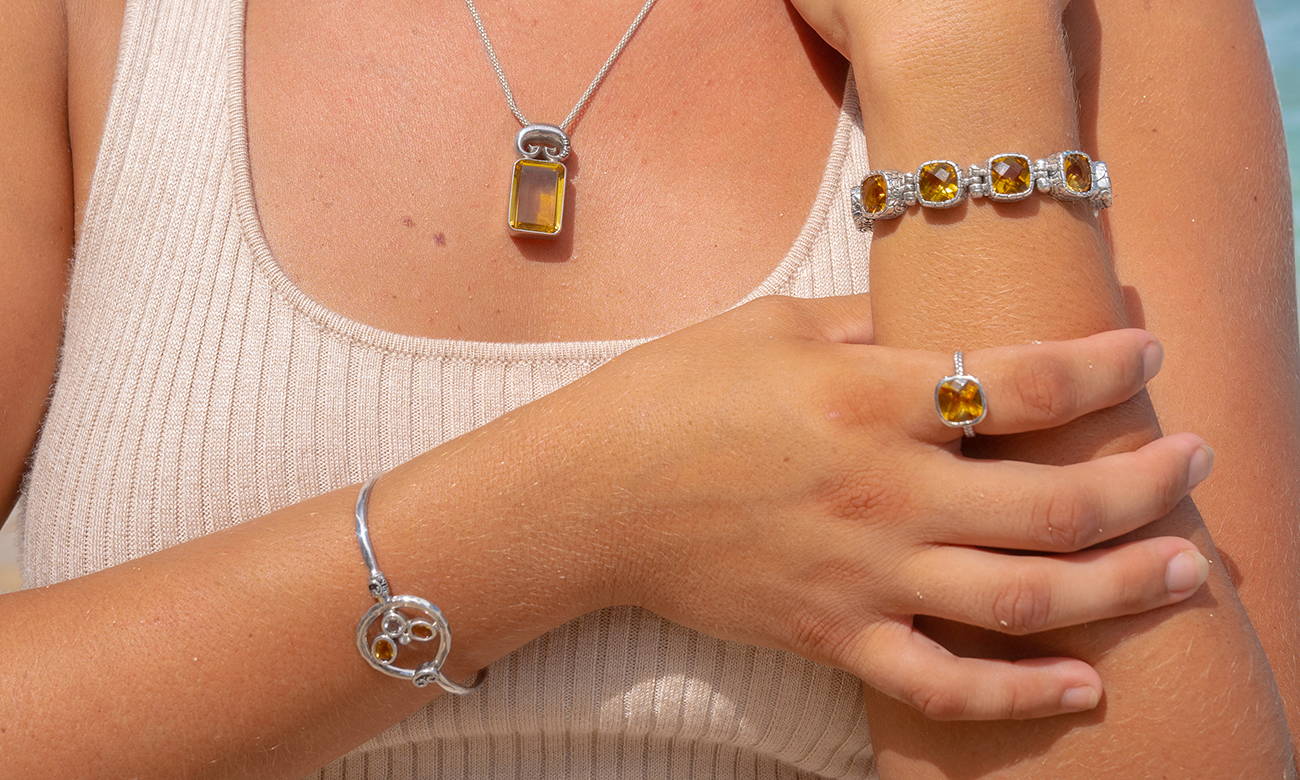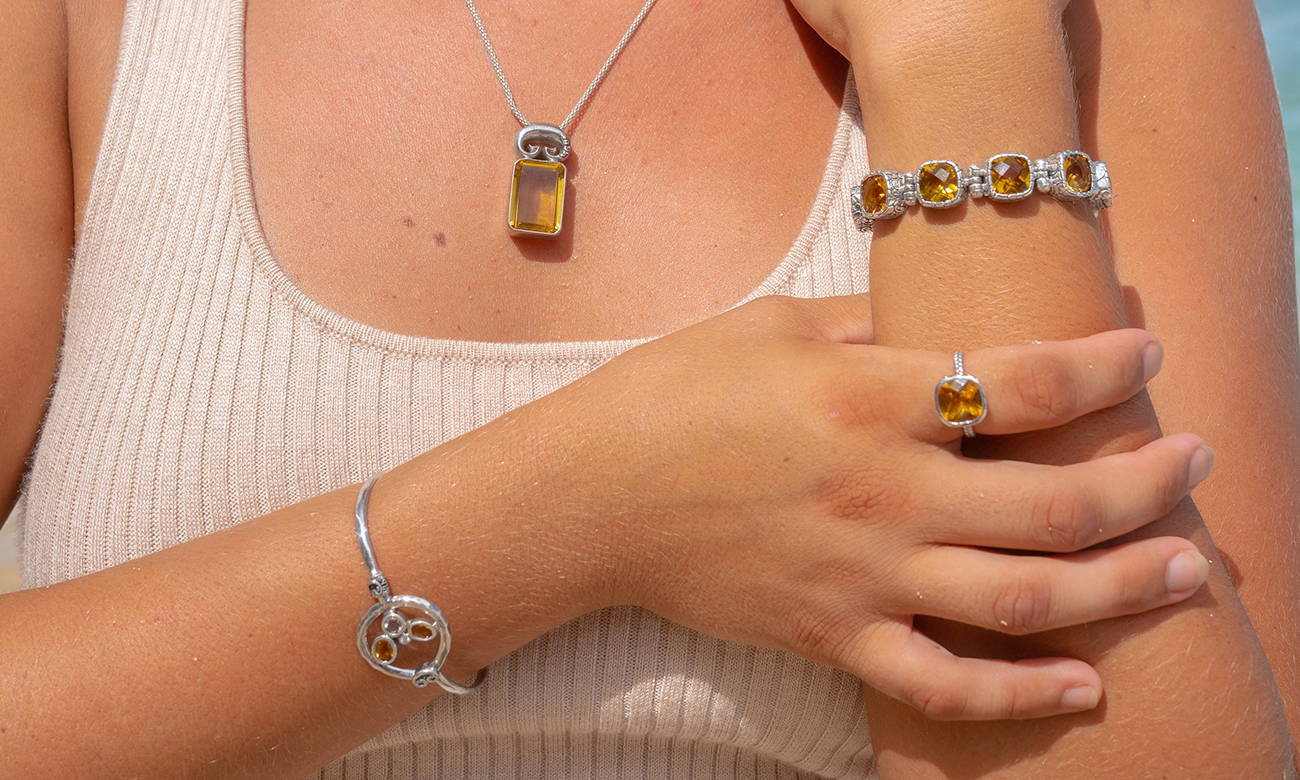 Embrace the cozy and romantic vibes of the season.
As the leaves change colors and the air turns crisp, it's time to update your wardrobe with the latest fall fashion trends for 2023. And what better way to elevate your autumn style than with the perfect jewelry pieces? From warm tones to nature-inspired designs, here's a look at the jewelry trends that will make your fall outfits shine.
Take on the hues of the season.
Fall is synonymous with warm and earthy colors, and this year's jewelry trends are no exception. Think rich browns, oranges, and pops of color like green and purple. Jewelry pieces featuring gemstones like citrine, green zircon, and smoky quartz are the perfect complement to your autumn wardrobe. These warm-toned stones add a touch of elegance and coziness to any outfit, whether you are dressing up for a special occasion or adding flair to your everyday look.
Connect with the world around you.
Nature-inspired jewelry continues to be a dominant trend this fall. Distinct leaf designs, natural textures and environmental tones are making a strong statement. We handpicked pieces below that can effortlessly evoke the beauty of the season. These designs look elegant and also connect you with the natural world, making them an ideal choice for fall.
Mix, match and customize your own look.
Layered necklaces are a versatile trend that's perfect for adding depth and texture to your fall outfits. Mixing and matching various necklace lengths and styles allows you to create a personalized and eye-catching look. Consider layering delicate chains with pendants and longer statement necklaces to achieve a chic and care-free aesthetic. Try experimenting with different textures and materials, such as mixing metals and gemstones.
Add an eclectic touch to your outfit.
While dainty jewelry pieces are always in style, this fall also welcomes bold statement earrings. Oversized drop earrings, fun hoops, and unique shapes are taking center stage. Look for earrings with intricate designs, textured metals, or dangles that can add drama and elegance to your fall ensembles. These statement earrings are an excellent choice for elevating your casual attire or completing your evening look.
Shop Vibe Jewelry's Best Sellers For Fall
Embrace the cozy and romantic vibes of autumn with the right jewelry pieces.
Fall is a season of change and transformation, and your style can reflect this beautifully. Watch as your jewelry elevates your look and adds a touch of elegance to your outfits. When picking your pieces, keep in mind…
Look for the tones of the season; orange, green, brown and even purple!
Jewelry that is inspired by the beautiful world around us will make a strong statement.
Add a few necklaces over your cute fall sweater.
Go for a bold earring that will turn heads as soon as you walk through the door.
Whether you prefer warm and earthy tones, nature-inspired designs, or statement pieces, there's a fall jewelry trend for everyone. Shop some of our top picks below.