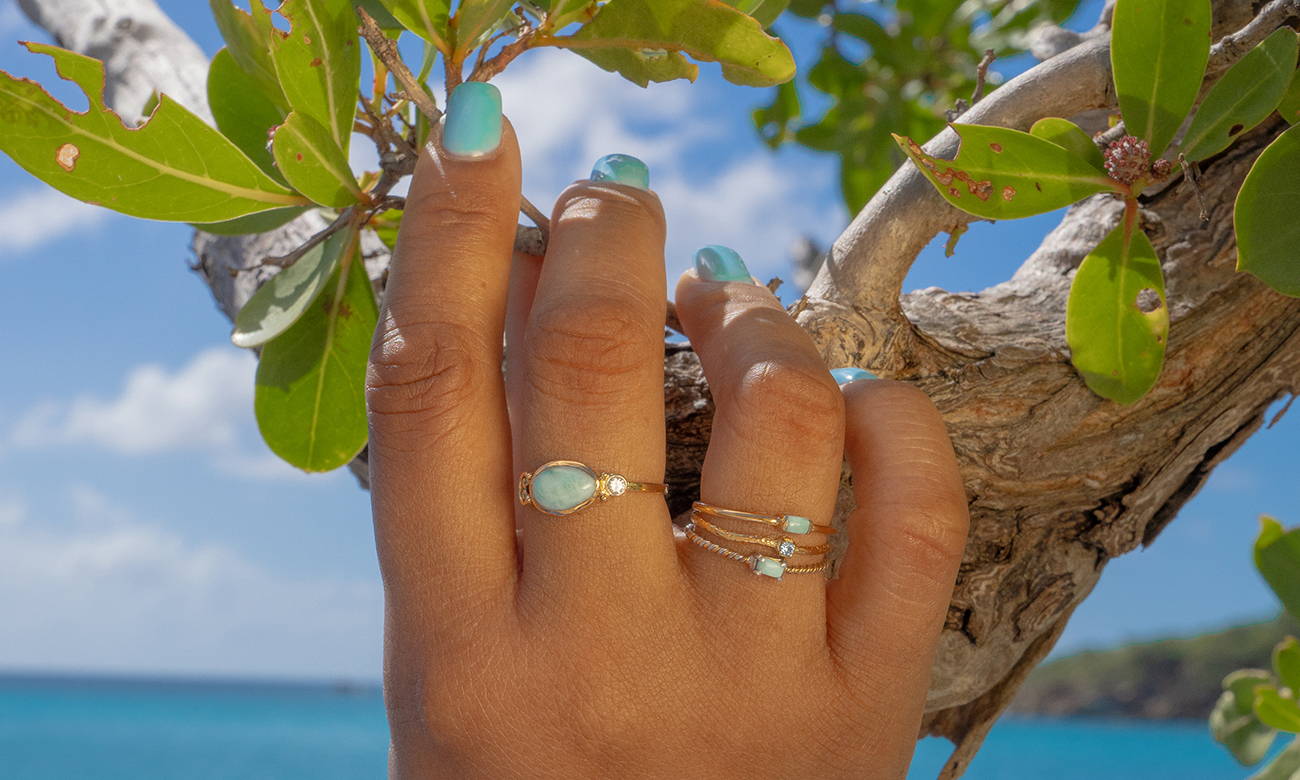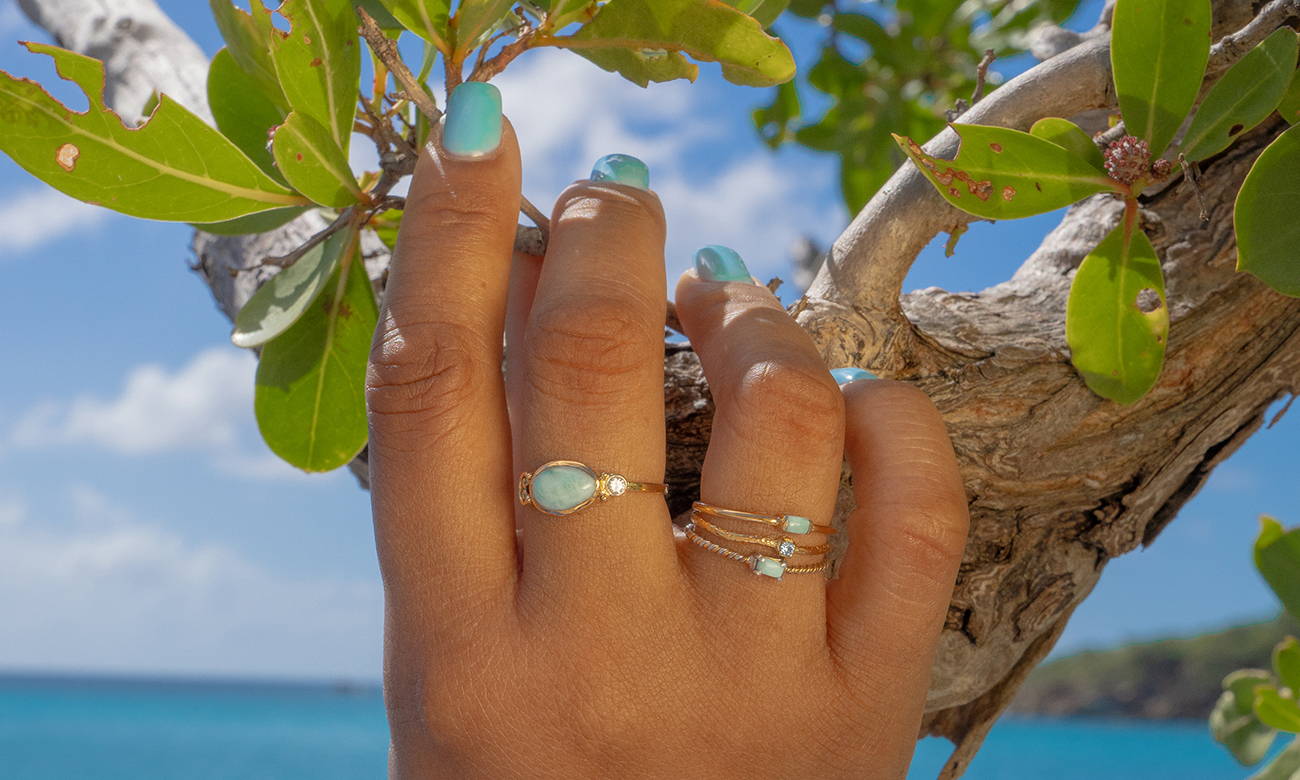 Evoking the spirit of the Caribbean sea.
Unleash the voice of your deepest wisdom with Larimar. Known as the stone of the Caribbean and reflecting the colors of the sea and sky, Larimar is one of our favorites here at Vibe Jewelry. Said to promote calmness and facilitate inner wisdom and outer manifestation.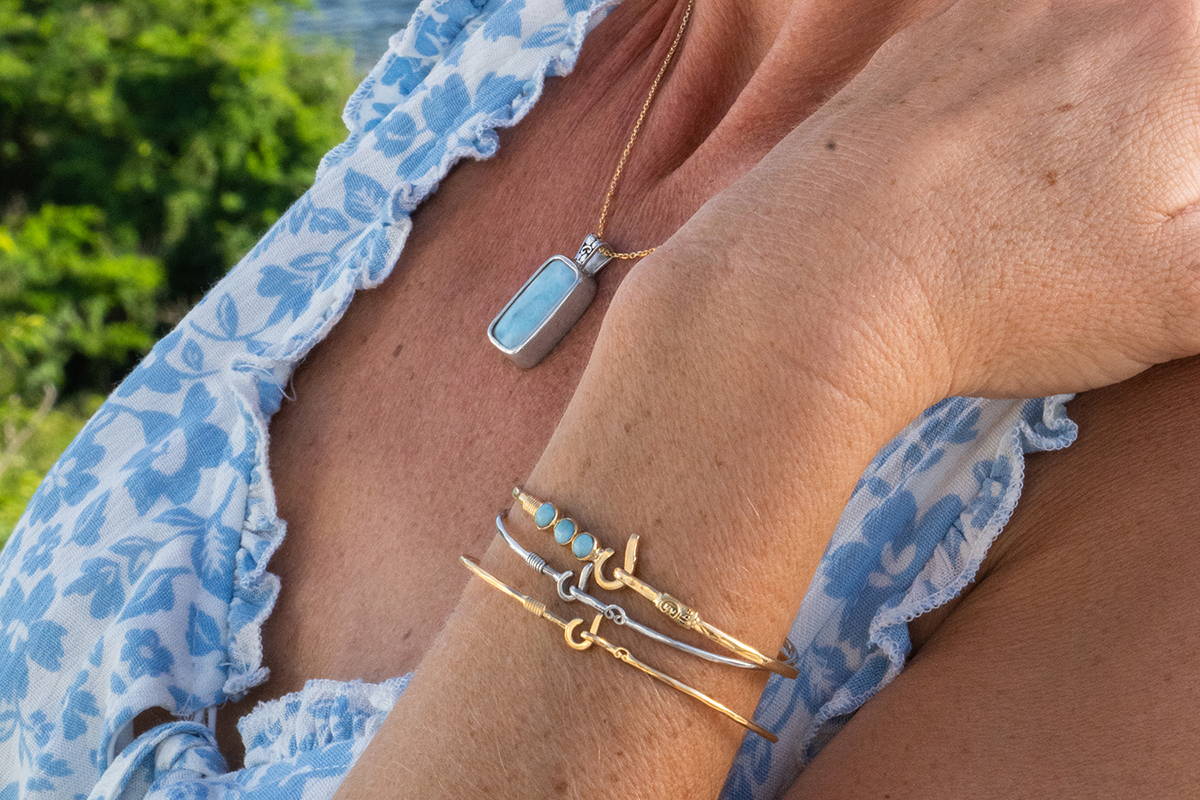 Larimar is a mineral found only on a small, remote mountain region in the Dominican Republic. It is commonly known as the Gemstone of the Caribbean because of its stunning ocean blue hues and wave-like patterns. Larimar naturally varies in color and pattern so each piece is unique. The first official record of Larimar was in 1916, and it took 50 years for mining to begin. The name comes from the daughter of one of the men who first found it; Lari for Larissa, his daughter, and Mar for sea.
The energy of the ocean shines through in more ways than one.
Healers were among the first people to experience the rarity of Larimar and its high vibrational frequency. It is commonly known as the ultimate love stone for couples as it has shown a great effect on their trust and ability to open up their heart and soul. It is also a great stone to keep near you at all times as it promotes inner peace and can relieve stress.
The Properties of Larimar
Best known as a healing stone.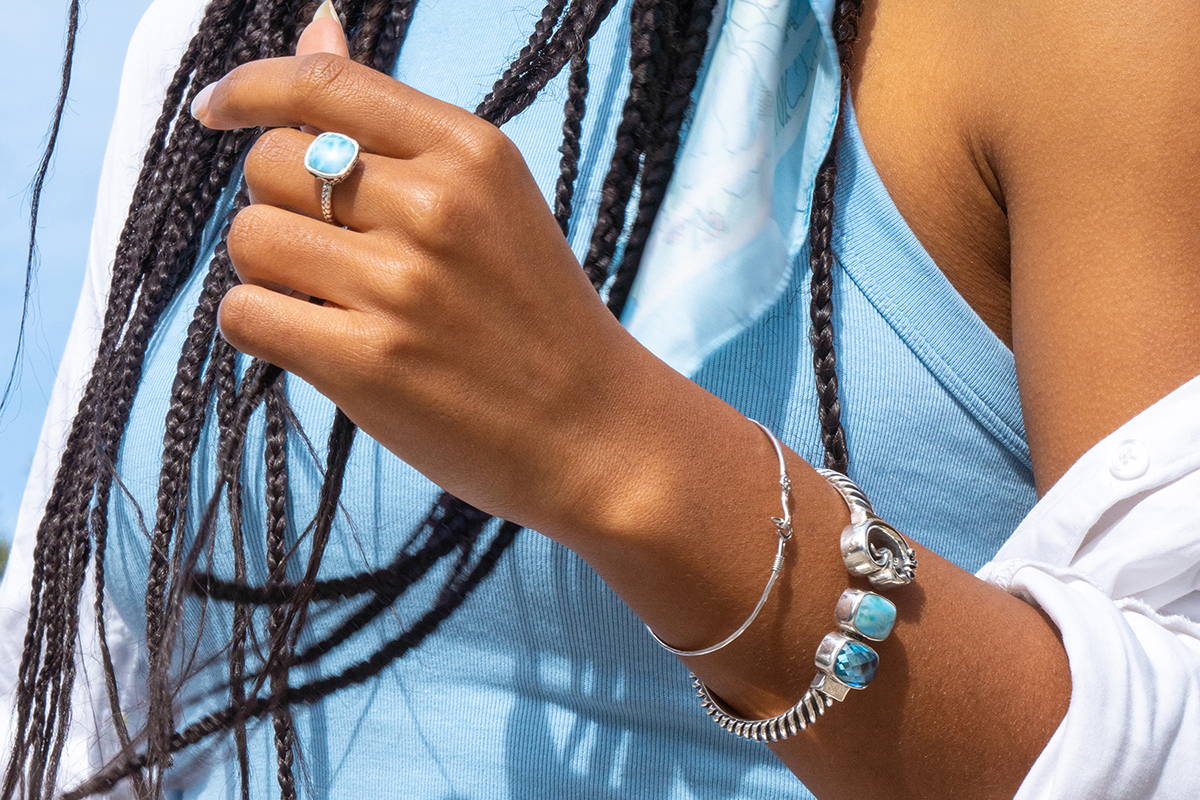 Larimar is said to promote calmness and natural healing. Geologists say that wearing it or surrounding yourself with it in its natural form can be a way to ease your anxiety and help with stress-related imbalances. Larimar is also said to have physical abilities like relieving inflammation quicker or alleviating anxiety linked skin disorders. Use it to reconnect with oneself in a deeper sense of tranquility and relaxation.
Vibe's Best Selling Larimar Jewelry
Take the calmness of the ocean home with you when you wear the Larimar stone. It is one of our best selling stones and for good reason! Keep in mind these few facts when choosing your perfect Larimar piece…
It is only found in one very small location in the Caribbean.
Larimar was first mined less than 50 years ago.
With a high vibrational frequency, it is said to provide both mental and physical powers.
It is known as the ultimate love stone for couples.
Larimar can help you reconnect with yourself on a deeper level.
If you are interested in learning about some of our other semi precious stones, check out the blog! Shop the best selling Larimar Vibe Jewelry pieces below.