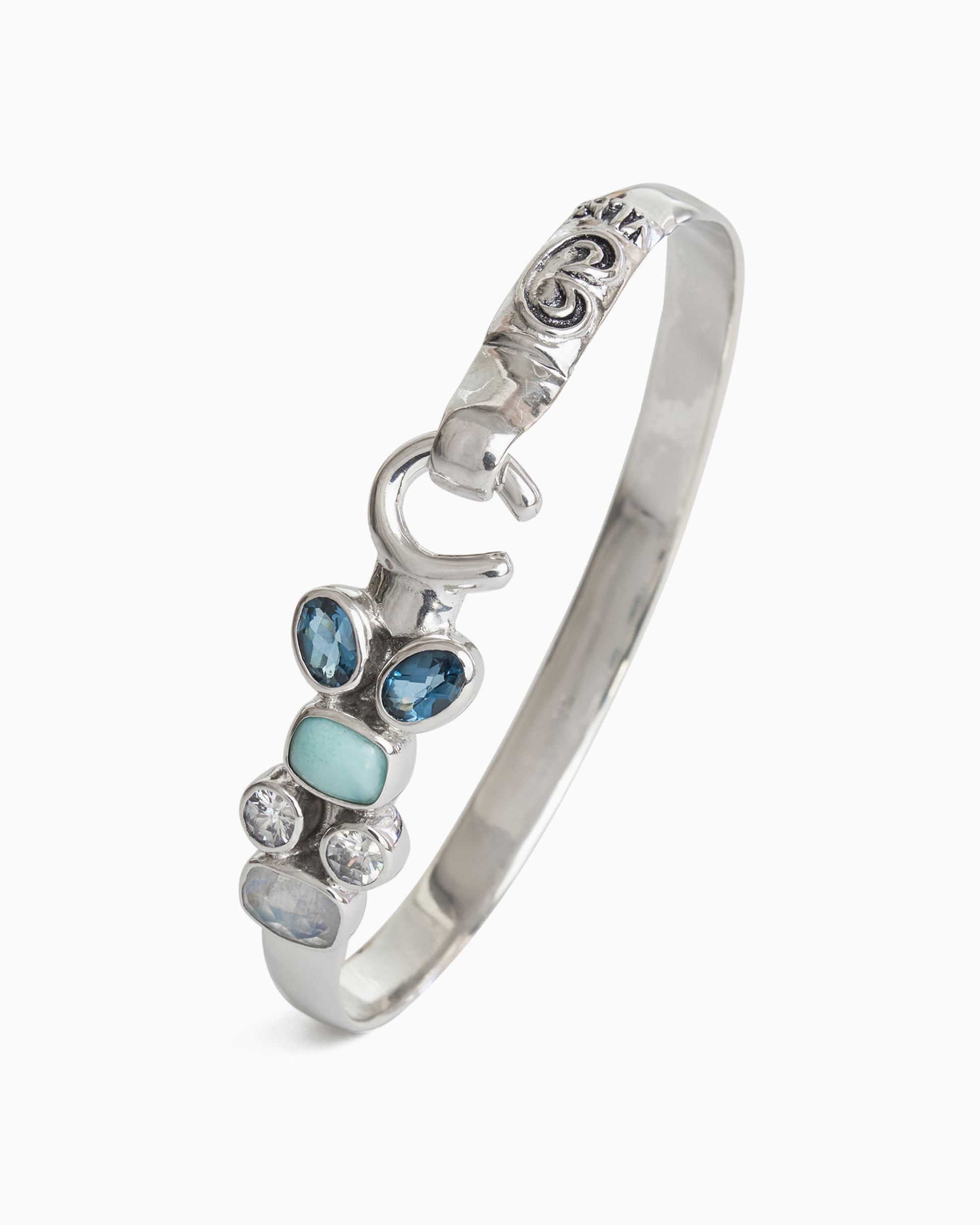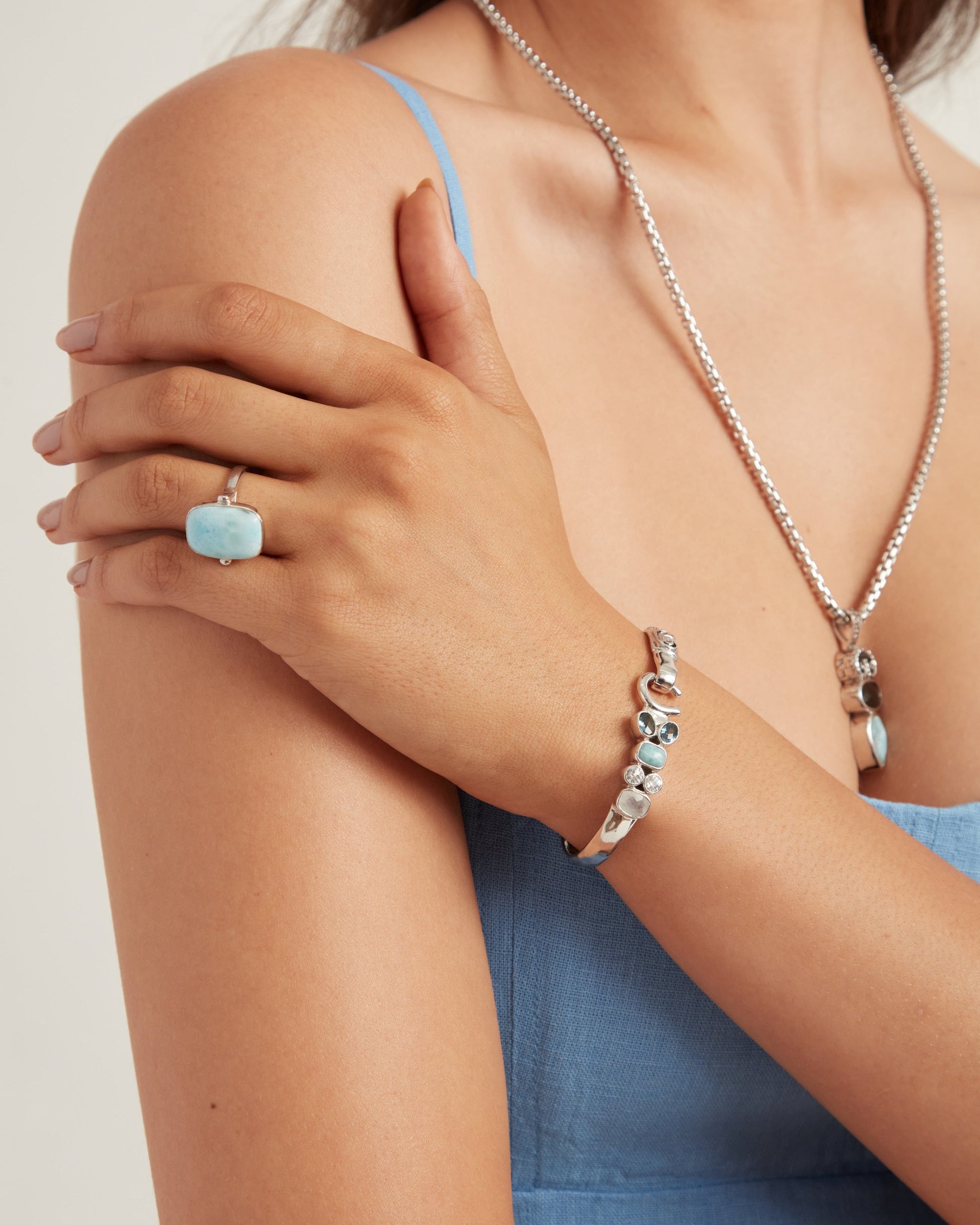 Treasure Hook Bracelet, 6mm
Sale price
$698.00
Regular price
A Vibe signature, the Treasure Hook Bracelet is fashioned in gently hammered sterling silver with six stones and a "C" hook clasp. From left to right, the bracelet is adorned with one faceted moonstone, two faceted white zircon stones, one larimar cabochon, and two faceted London blue topaz stones. Featuring a replica of the St. John petroglyph and seven good luck wraps, solo or stacked, it is sure to be a favorite statement piece. Found in many of our designs, Vibe's seven good luck wraps represent love, laughter, happiness, good fortune, health, unity, and peace. In the Caribbean tradition, wear your hook facing in to keep love close to your heart, and facing out if you are open to a new love in your life. Wear this piece on its own or stack it with other bracelets for a layered look.
Metal: Sterling silver
Stones: Moonstone, white zircon, larimar, London blue topaz
Band Width: 6mm
"C" Hook: 12mm x 11mm
Stone Sizes: 7mm x 5mm, 3mm, 6mm x 5mm, 6mm x 4mm
Style #: H06LBLZM
---
Larimar
Larimar is a serene blue gemstone found only in the Caribbean. Known for its calming energy, Larimar promotes relaxation making it a popular choice for those seeking inner peace and balance. Each stone varies in color and markings - no two stones are alike.
London Blue Topaz
London blue topaz is a deep, vibrant blue gemstone that promotes inner strength and confidence. It is one of December's birthstones, making it a great gift choice.
Moonstone
Moonstone is a gemstone with a natural ethereal glow. As June's birthstone, it resonates with emotional balance and love, promoting harmony and inner peace.
White Zircon
White zircon is a clear gemstone with a radiant sparkle. It enhances inner strength and clarity for the wearer.
Free shipping on all orders within the US. See our Shipping Policy for international rates.
Exchange or store credit for any returns within 30 days.For more information, please visit our Return Policy
Estimated Delivery:Dec 04 - Dec 08

Free Shipping on all orders