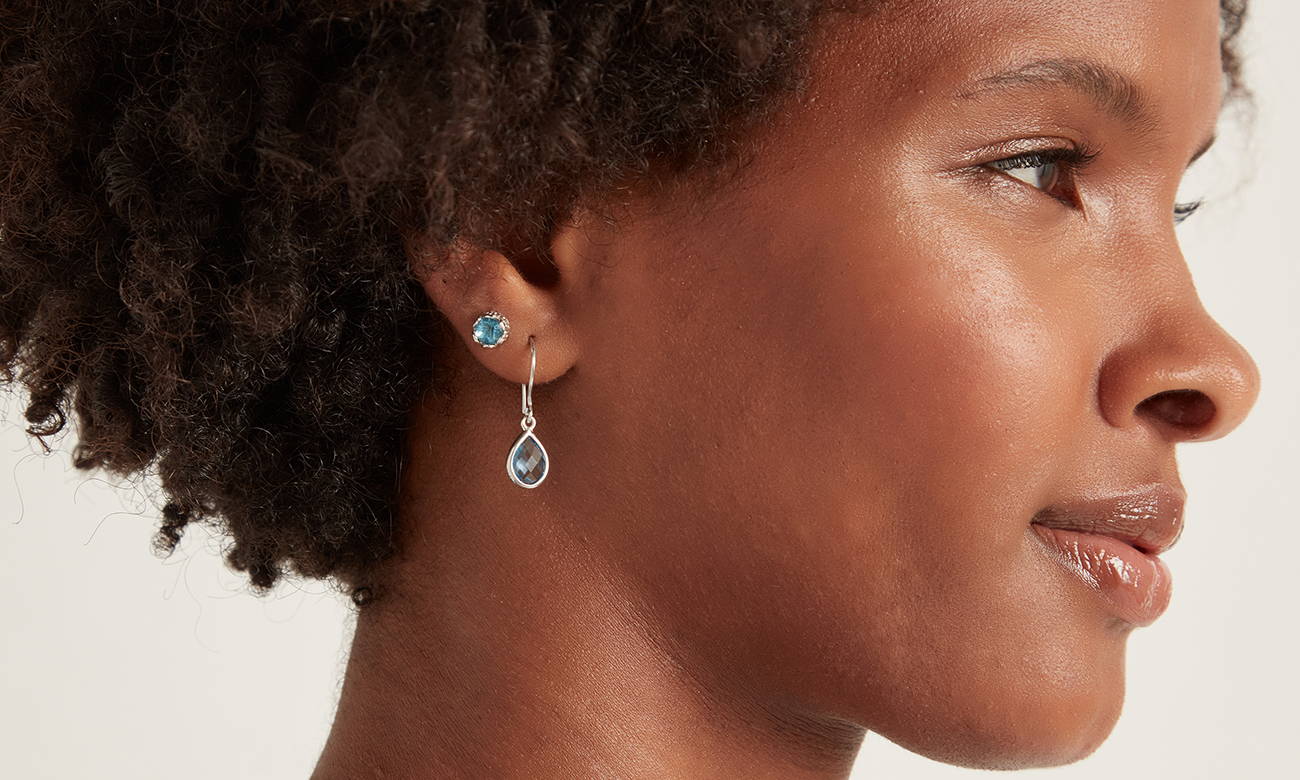 Vibe Jewelry's Featured Collections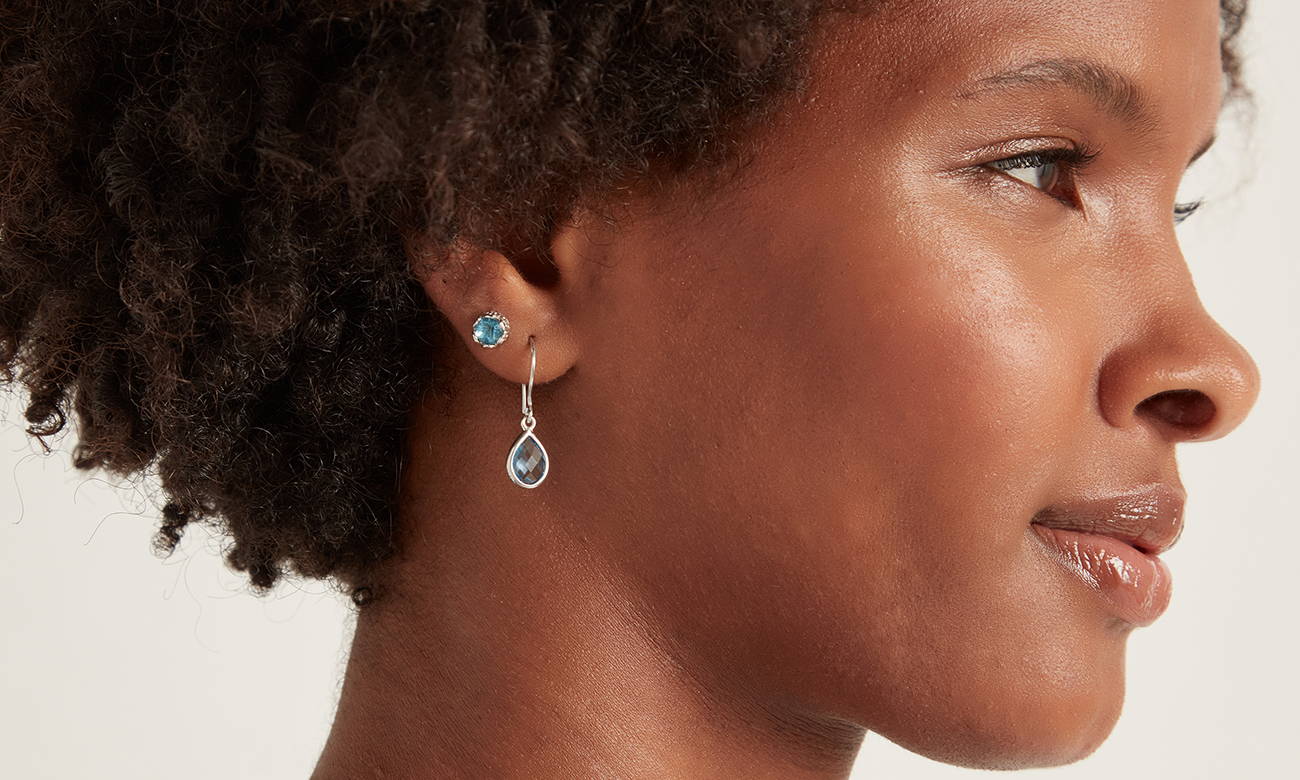 Beautiful jewelry crafted in sterling silver, 14K gold and often adorned with gemstones.
Take a look into some of Vibe's featured collections showcasing jewelry designs that are both unique and stunning. Dive into the intricate details of each collection, allowing you to discover pieces that resonate with your individual style and story. Whether you're drawn to the timeless elegance of the One Love's eternal circle design or the delicate stud earrings adorned with charming petroglyphs encircling the stones, these collections are curated to help you make a statement.
A symbol of eternal love.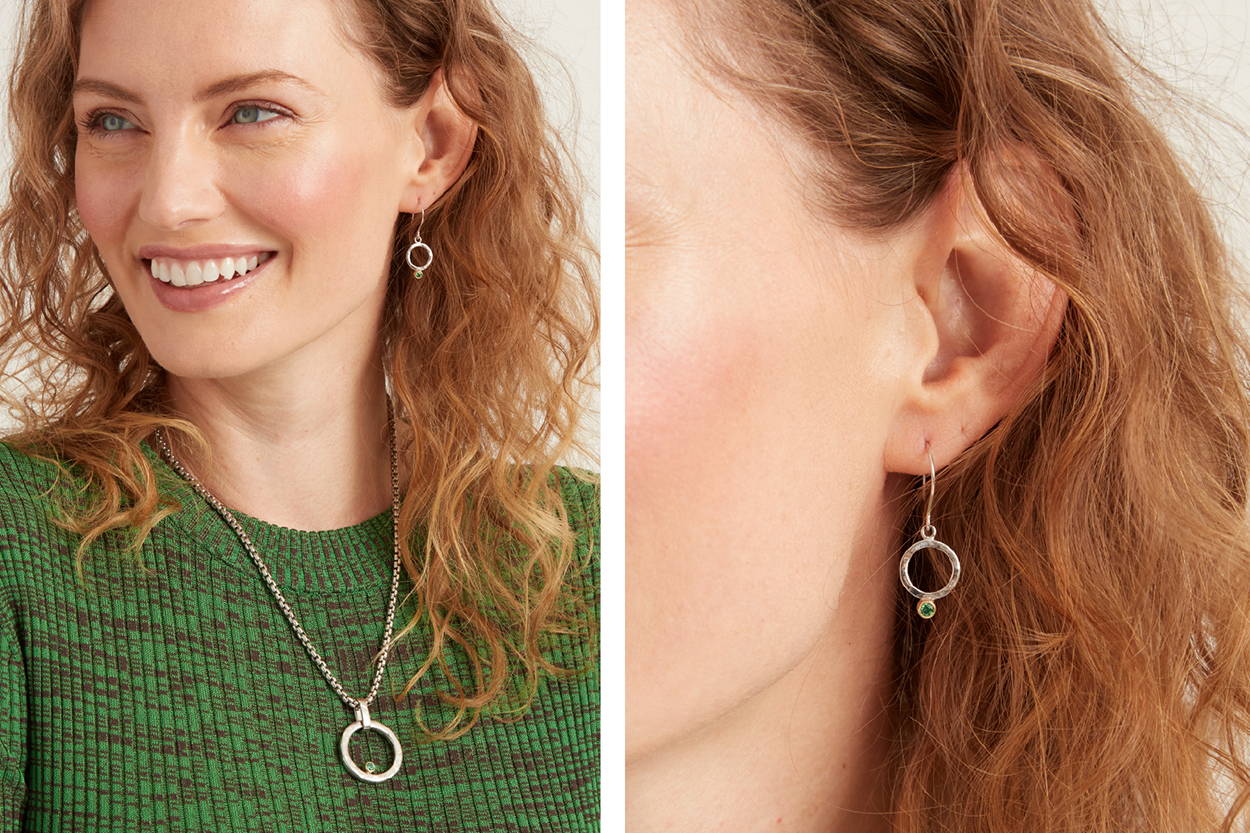 Discover the One Love Collection, where simplicity meets profound meaning, capturing sentimental value in every piece. This collection showcases a timeless infinite circle symbolizing everlasting love. With an array of styles to choose from, you can either create a complete ensemble or opt for a single piece that speaks to your heart. Whether it's a hook bracelet, stackable ring, or drop earrings, you're bound to find the ideal pieces that resonate with you.
Princess Petroglyph Collection
Simple with intricate details.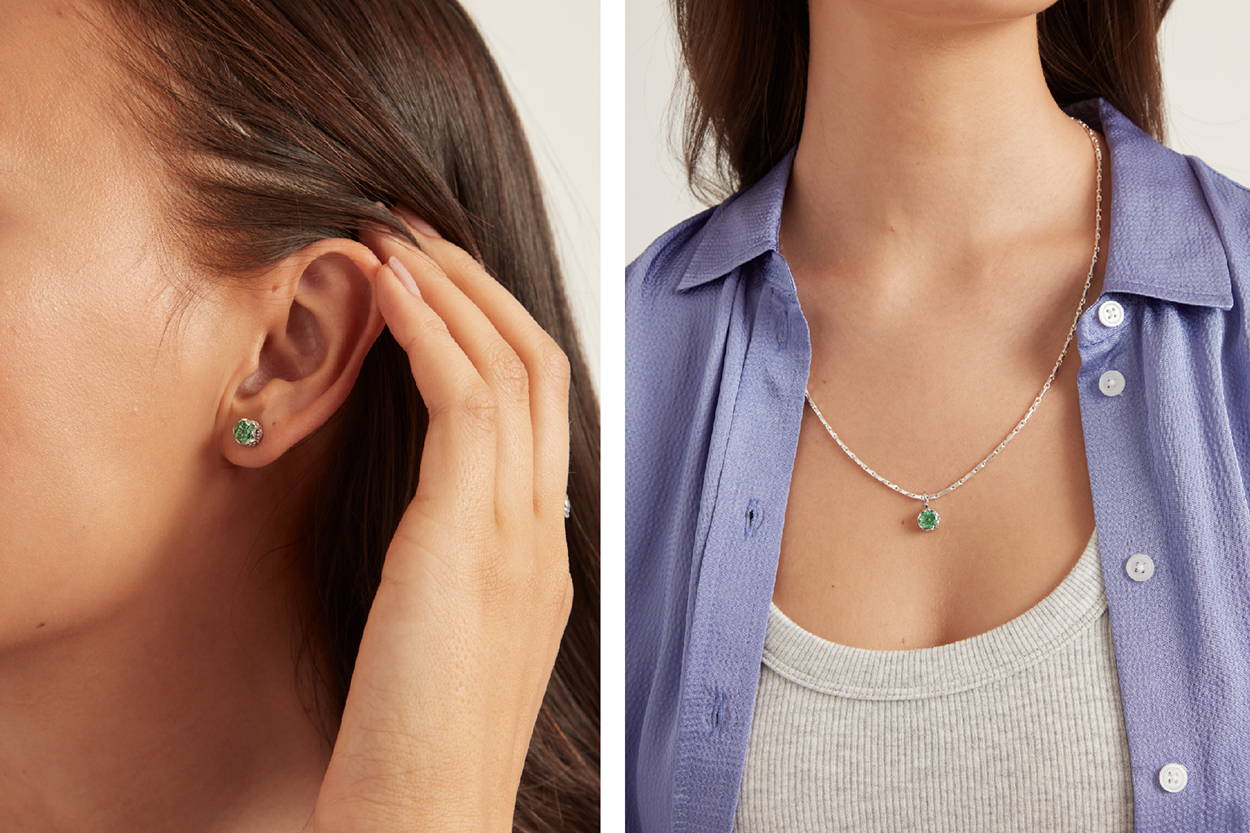 Introducing the Princess Petroglyph Collection, showcasing an exquisite range of stud earrings and pendants available in different sizes and gemstone variations. Crafted in both sterling silver and 14K gold, these matching earrings and pendants feature gemstones encircled by intricate petroglyphs, adding a touch of the Caribbean. Ideal for those who appreciate understated elegance, these pieces make a subtle statement and are perfect for effortless pairing with other accessories.
A touch of sophistication to any look.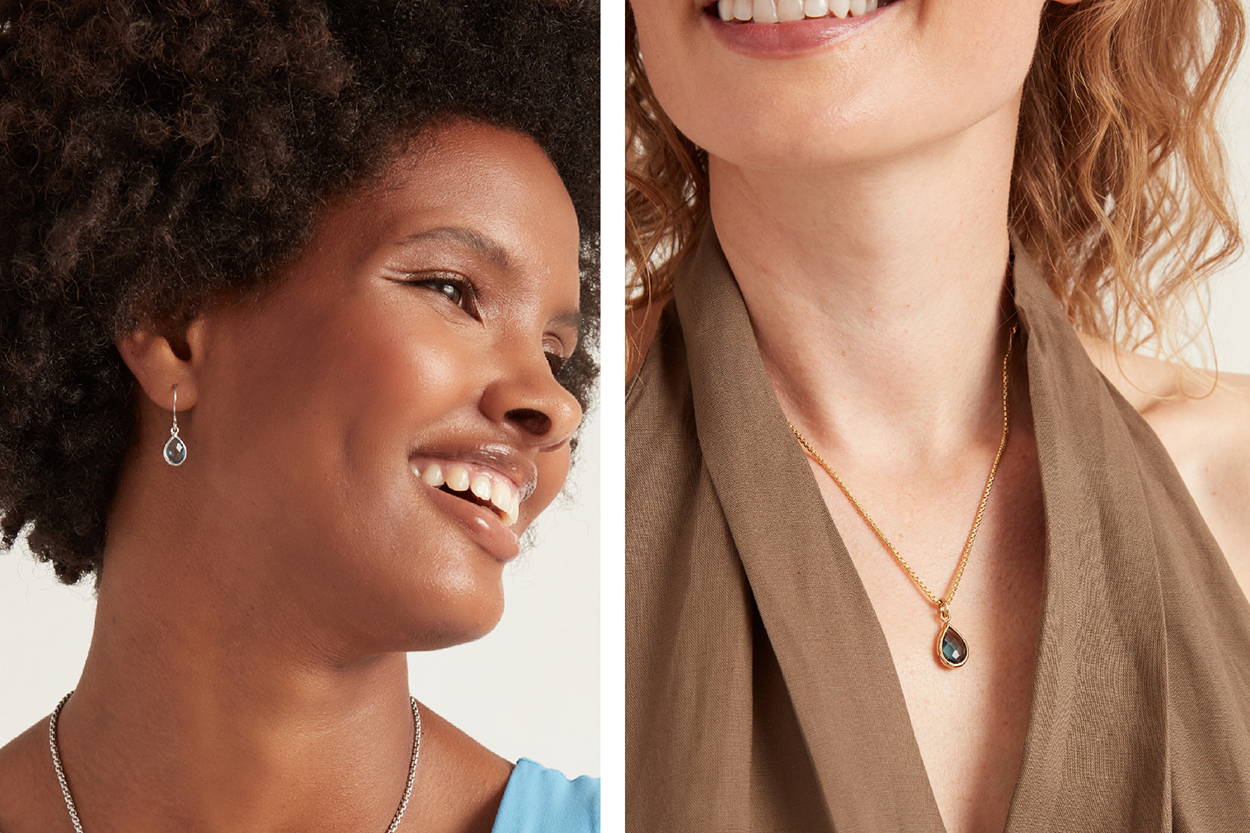 Explore the Dewdrop Collection, showcasing an array of rings, pendants, earrings, and bracelets adorned with gemstones set in a delicate pear-shaped design. Whether you choose to create a complete ensemble or simply pair a piece with your existing jewelry, this collection effortlessly adds elegance to your outfit. With its understated and dainty design, each item makes a significant statement, proving that simplicity can indeed leave a lasting impression.
Commemorate your St. John memories.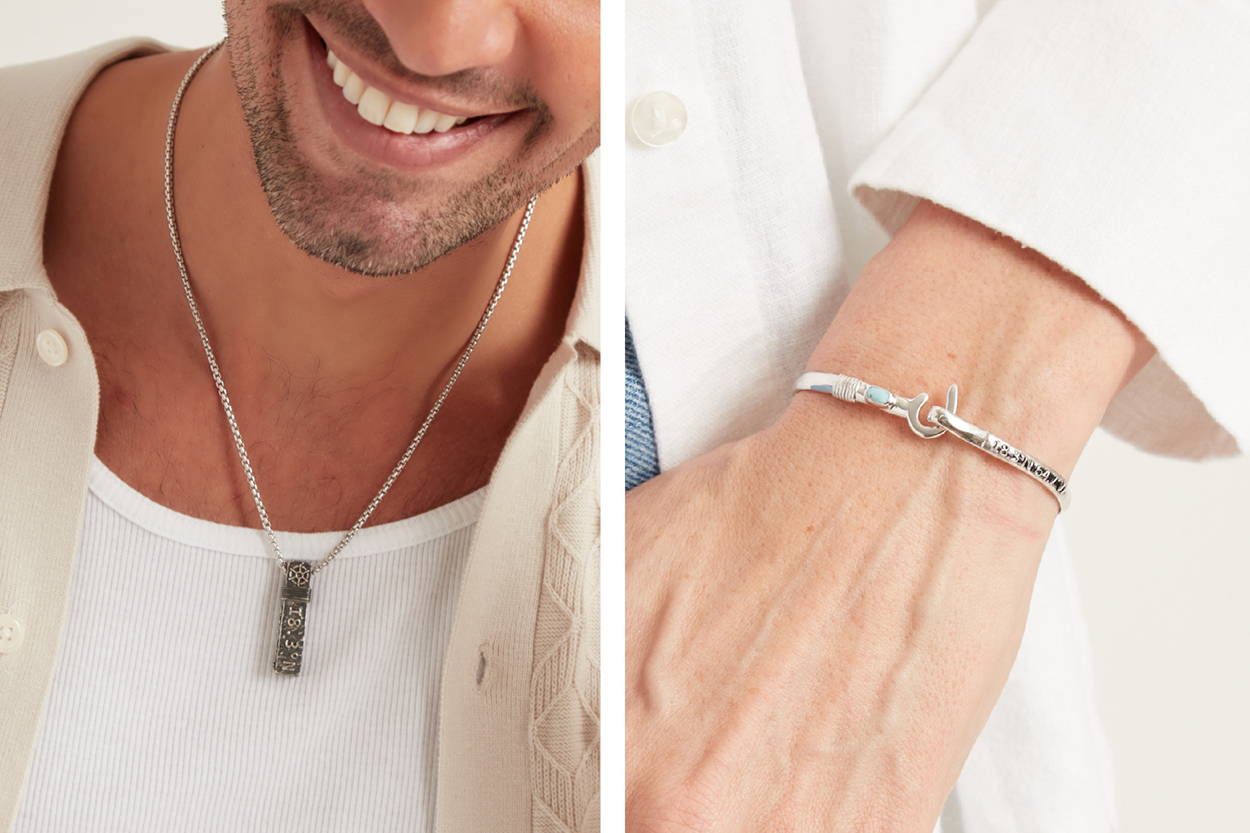 Discover the Coordinates Collection, a distinctive and personalized way to cherish your memories of St. John, U.S. Virgin islands. With a diverse range of styles catering to both men and women, you can find the ideal piece that resonates with your individual style. Whether it's pendants, charms, rings, or bracelets, this collection offers pieces suitable for the entire family, ensuring that everyone can carry a reminder of the time spent together on the island, forever close to their heart.
A fun 'twist' to your jewelry collection.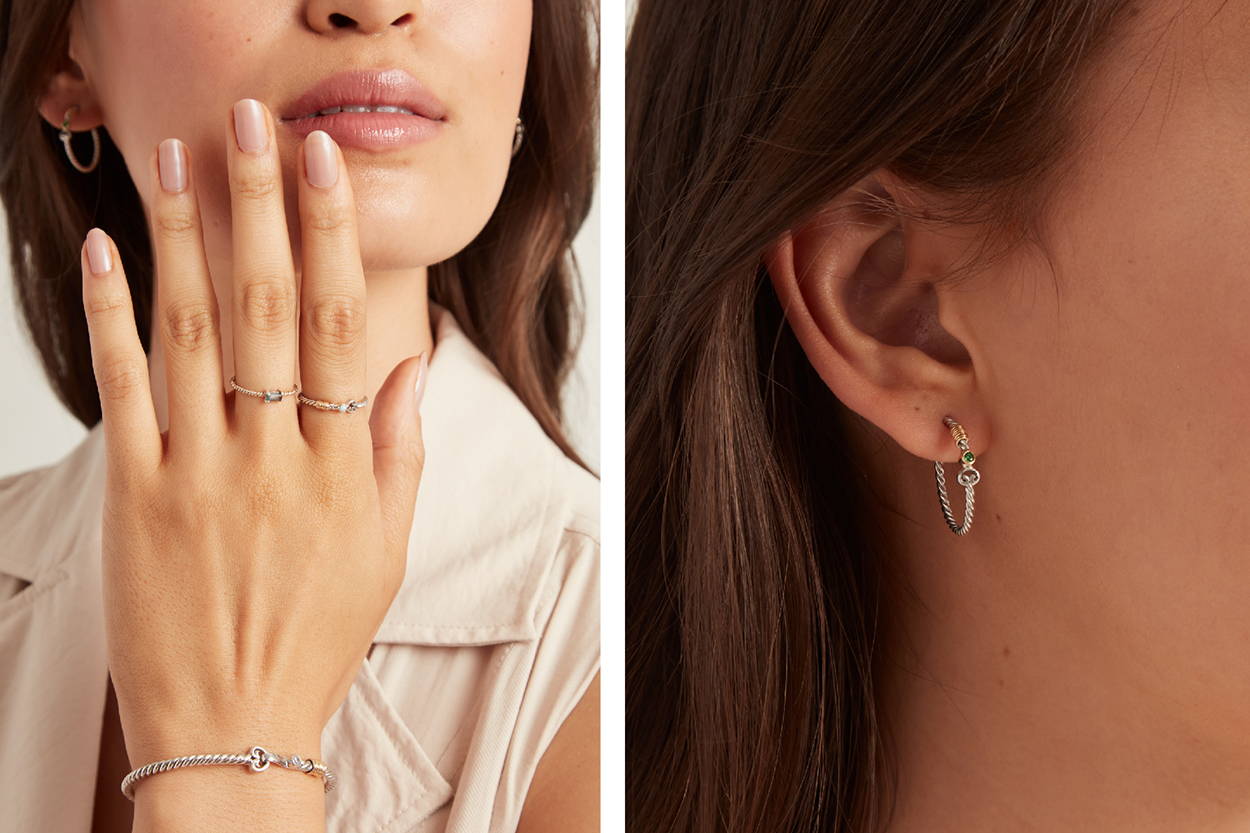 Introducing the Twisted Collection, a stunning array of jewelry showcasing intricate rope-inspired detailing. Whether it's the band of a ring, a hoop earring, or a bracelet, each piece boasts this captivating design. Expertly crafted in sterling silver or 14K gold and embellished with gemstones, these pieces are a flawless addition to your jewelry collection. Whether you prefer a coordinated set of the same styles or enjoy mixing and matching for a one-of-a-kind look, this collection offers endless possibilities to express your unique style. Rest assured, you'll find your perfect match within this exquisite collection!
Shop Vibe Jewelry's Best Selling Styles
Our most beloved designs.
Each piece of Vibe Jewelry is designed and crafted with love and care. From our featured collections to other stand alone styles, there are options for just about anyone! Before checking out our tried and true pieces, keep these collections in mind…
The One Love Collection represents eternal love with a simple circle design.
The Princess Petroglyph Collection features everyday gemstone pieces with a Caribbean touch.
The Dewdrop Collection adds a touch of elegance with its pear-shaped gemstone design.
The Coordinates Collection is the perfect way to celebrate your memories of St. John, U.S.V.I.
The Twisted Collection is sure to make a statement with the intricate rope-inspired design.
Discover Vibe Jewelry's best-selling styles, from classic hook bracelets to unique featured designs.