Pairing Pendants & Chains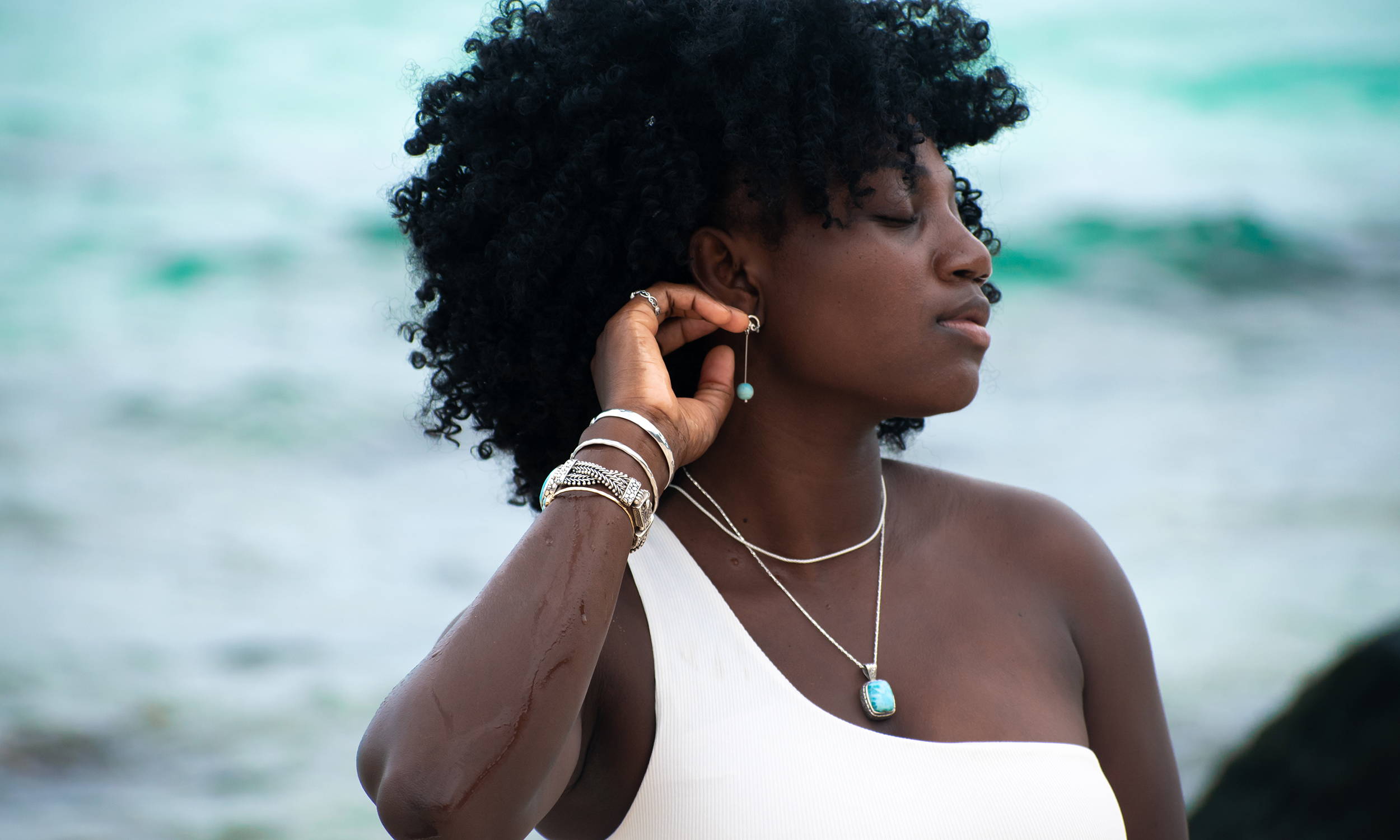 Pair your pretty, pretty pendant with the perfect chain!
Charms and pendants are good jewelry pieces to complete your look. They help you to express yourself and your style. Also, we easily connect with a pendant or charm because they are usually representative and meaningful. Whether they remind you of a memory, a person, or a place, add one to your jewelry lineup with ease by having pairing ready to go. In this article, we'll guide you in selecting the best pairings for pendants and chains.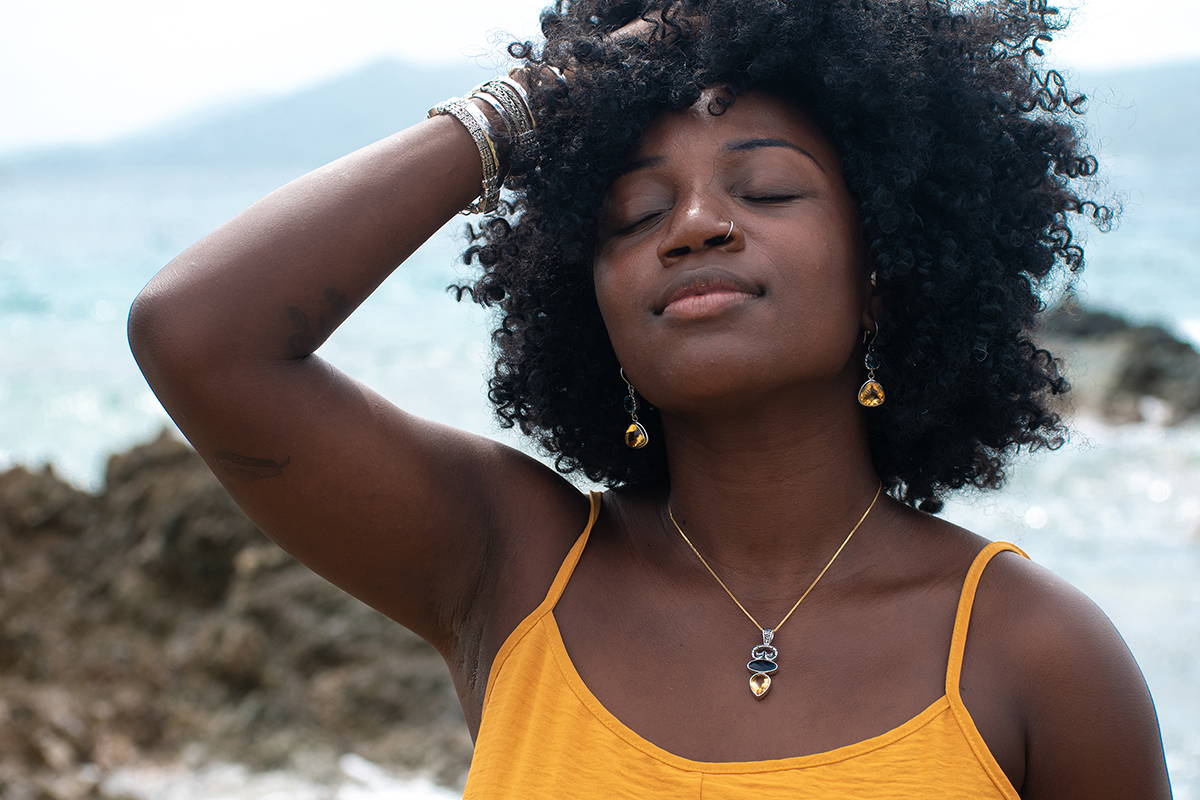 Matching a silver pendant with a gold chain creates a chic mixed metals look!
If you prefer to match your metals, the simple styling rule is pairing a gold pendant with a gold chain and a silver pendant with a silver chain. Aligning your metals throughout your jewelry is cohesive and classic.
However, if you are open to shaking things up a little, go with mixed metals! Wearing gold and silver together has become increasingly popular over the years, so you no longer need to pick favorites!
Matching a silver pendant with a gold chain is chic and stylish. Our advice would be to complete the outfit with more jewelry made from both metals. If you are interested in learning more on how to mix metals, check out our blog!
Starting with a two-tone pendant is also a simple way to be able to pick either a gold or silver chain. This way, you can switch it up based on whichever chain you prefer for the day!
Choose your ideal length.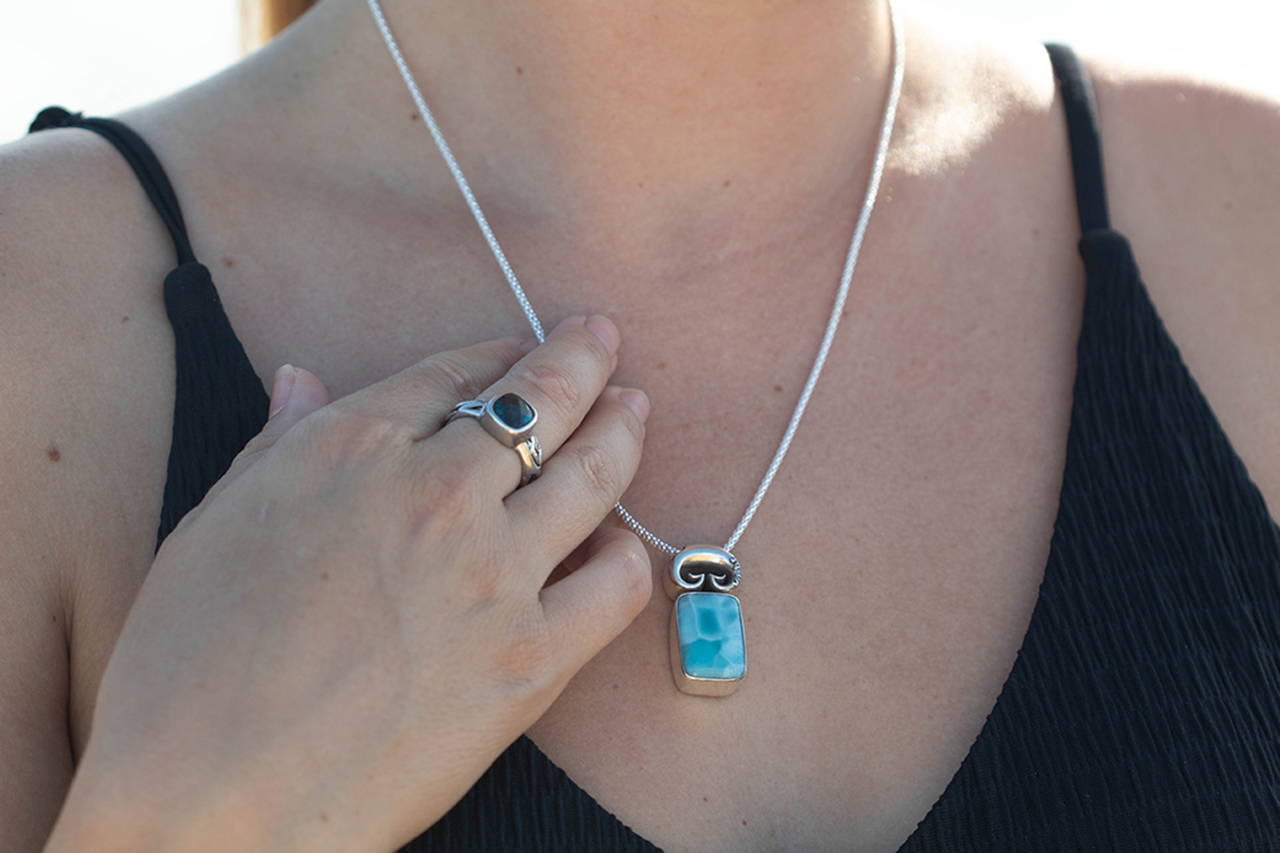 Wearing a larger pendant with a longer chain creates a well balanced necklace.
Picking the right necklace length is largely dependent on preference and style. However, the size of your charm or pendant can have an effect on the length of the chain. When wearing a larger pendant, we recommend pairing it with a chain around 18" or longer. This way, you do not have a large pendant too close to your neckline and rather it is dangling lower for people to see.
When wearing a smaller charm or pendant, we recommend wearing a chain 20" or shorter. This way, the chain does not overpower the charm or pendant and instead it allows it to be the star of the show. However, these tips are not set in stone and styling to your own comfortability is always the way to go!
Another option is to choose an adjustable chain. This allows you to change the length to preference easily! Vibe Jewelry has a few adjustable chains in both 14K gold and sterling silver!
It all comes down to what you like!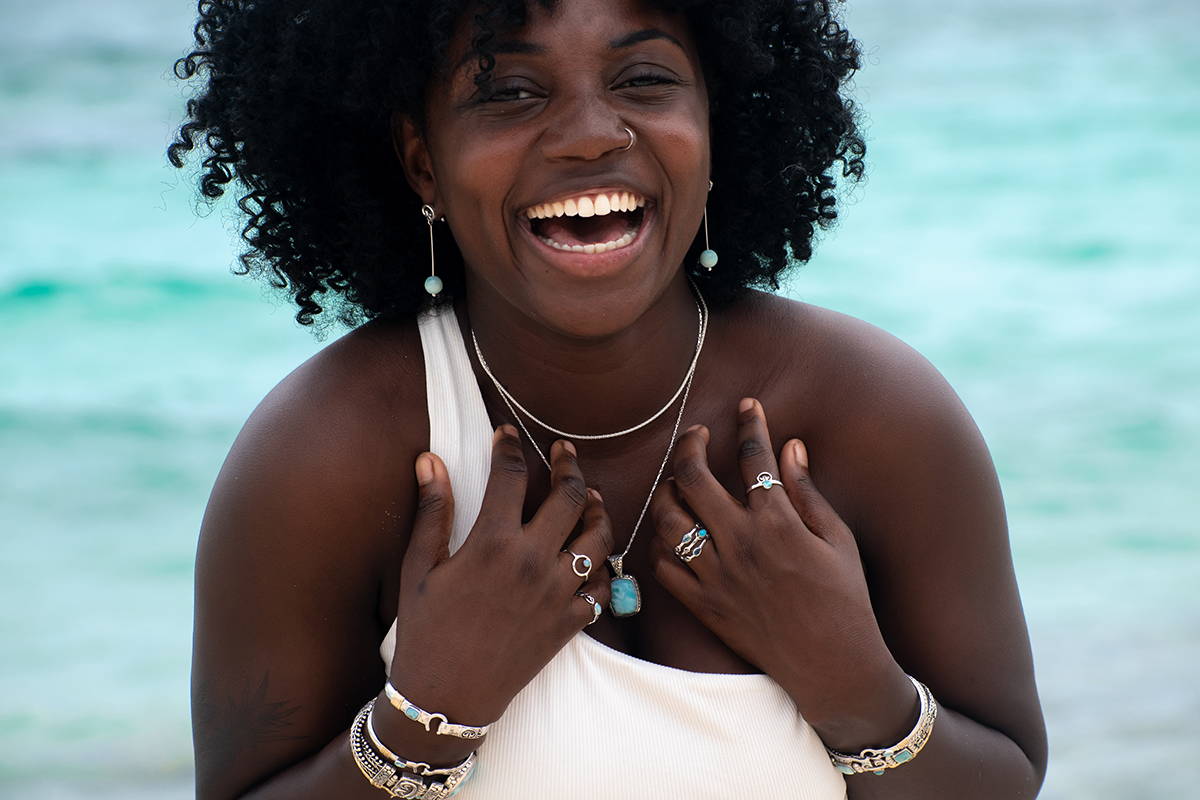 Create a look that fits your personality!
From the box chain, rope, paper clip, popcorn, and many more! Chains are available in multiple designs, textures, and sizes. Choosing the best one for you and for a specific pendant is all based on your personal preference. When picking between a thick or thin chain, we recommend pairing heavier pendants with thicker chains and smaller pendants with a lighter, dainty chain.
An important thing to keep in mind is that the bail, or the loop at the top of your pendant, fits properly around the width of the chain. Ideally, make sure that it is not tugging on the chain as this can compromise the strength and cause it to snag or break.
Also, remember is to make sure the style of the pendant compliments the chain. For example, if a pendant is very detailed and bold, picking a subtle chain will allow the pendant to stand out and not be overpowered. If the pendant is a bit more simple, a fun and bold chain can add a fun touch.
Create the perfect combination!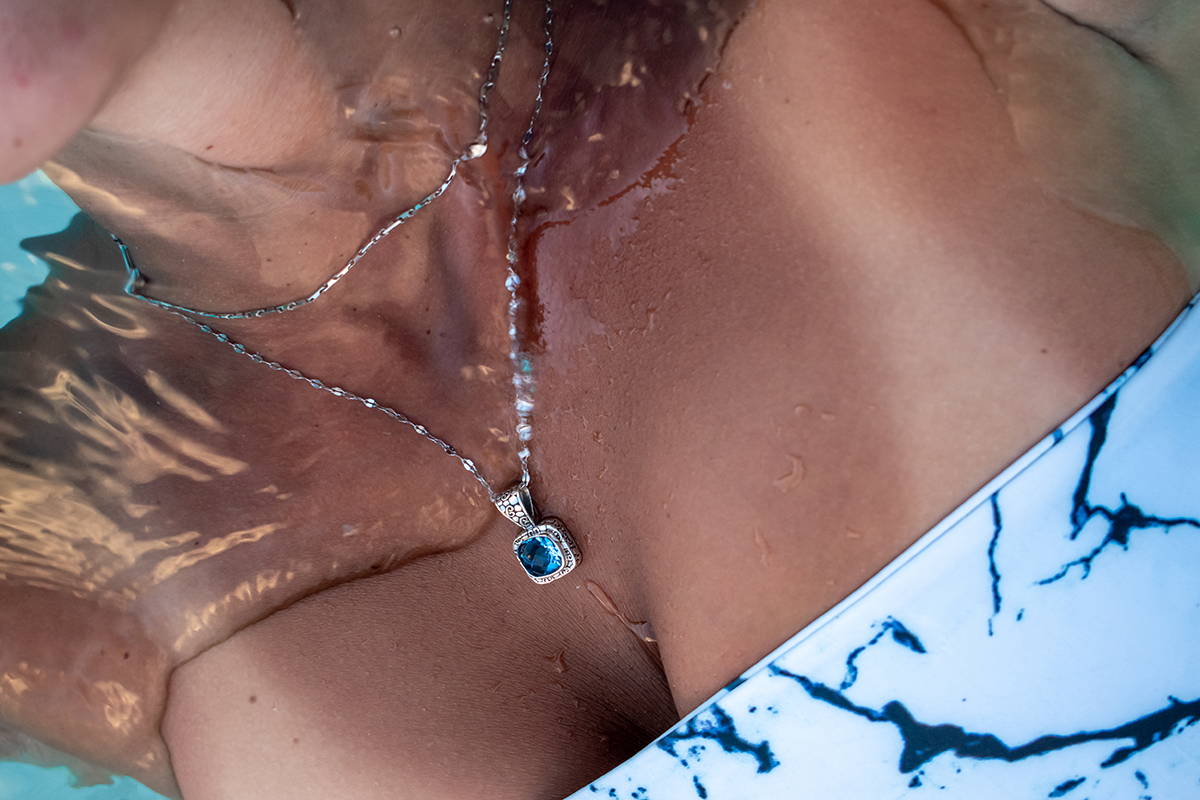 Combining two different chain types creates a unique and textured style.
If you have a collection of chains and stranded pendants that you would normally wear one at a time, update your look by layering! I mean, why wear one when you can wear multiple right? While this seems effortless and simple, there is some thought that goes behind which chains compliment others.
The foundation should be your shortest necklace. This is where you want the layering to start, so pick the length that you find most flattering. Once you have the base, you can begin to layer! Here are some top tips to keep in mind:
Less is more:

2-3 necklaces is usually the sweet spot. Wearing more can start to get messy. Steer clear from being tangled up in necklaces all day!

Placements matters:

If you are doubling, make sure the larger pendant is at the bottom. If you are wearing three, keep the middle necklace simple!

Add a pop of color:

A pendant with a vibrant stone will stand out! Keep the colored piece on the shortest chain if it is smaller, but on the longest if it is larger.

Layer based on the occasion:

For a formal look, keep your layers dainty. For a casual and daytime look, having bold and layered pieces can give your outfit an upgrade!
Vibe Jewelry's Perfect Pairings
These are some of our top picks!
Shop Vibe Jewelry's Best Selling Pendants and chains
Styles for jewelry have come and gone, but the chain and pendant duo is timeless! We hope our guide on how to choose the best pendant and chain was helpful. As always, the only rule to styling jewelry is doing what makes you feel confident! If you are looking for simple tips to steer you in the right direction, we are here to help! These are some standout tips we think you should keep in mind:
Stick to one metal or wear both!
Wear a large pendant with a longer chain and a small pendant with a shorter chain.
Make sure the chain is not too thick for the pendant's bail.
Less is more when you are layering.
Charms and pendants are good jewelry pieces to complete your look!