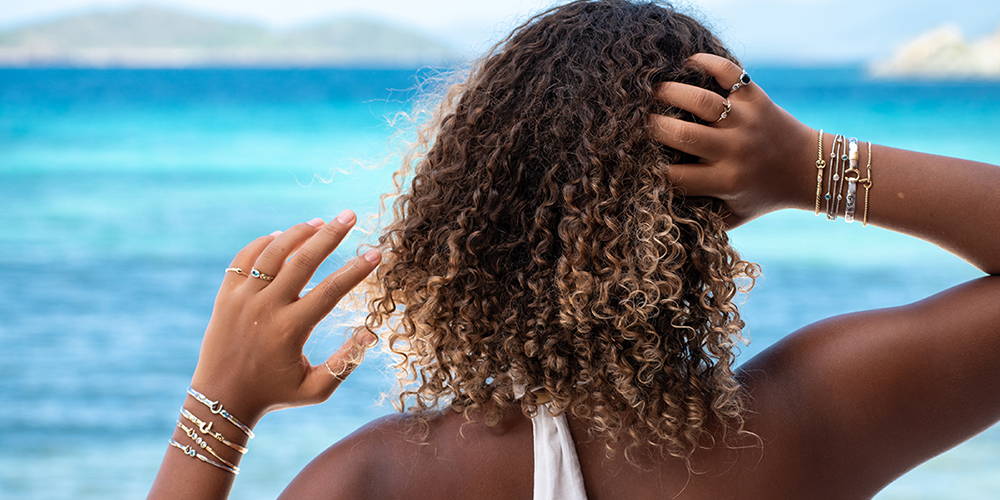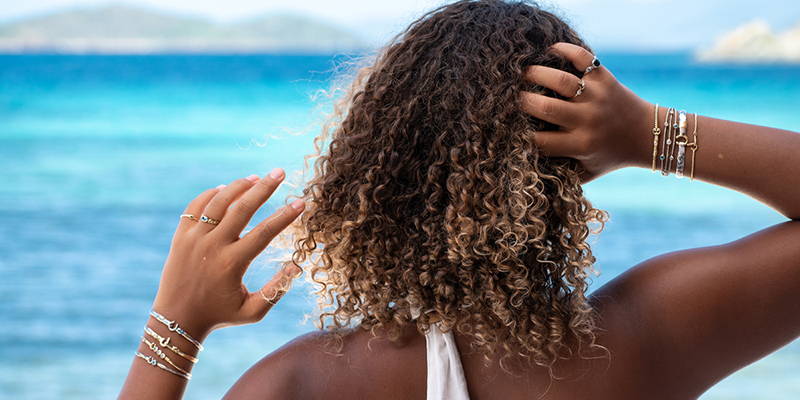 Take these precious metals and wear them together with confidence!
Year after year, metal jewelry has continued to grow in popularity. Jewelry has been a part of humankind from the very beginning. From one generation to the next, the style of wearing jewelry evolves. Growing up, a lot of us were told that mixing metals in jewelry was a big no, no! However, we are here today to tell you that wearing your silver and gold jewelry together is now more in style than ever.
The History of Metal Jewelry
From pebbles & feathers to gold & silver!
The oldest jewelry documented were a set of shell beads from approximately 150,000 years ago. Jewelry was symbolic of status and served as a marker for certain transitions in one's life. Ancient civilizations used natural elements like bones, shells, pebbles, and feathers before shifting to metal based jewelry.
The first piece of metal jewelry was made with copper around 7000 BC. Gold was next discovered around 3000 BC, and silver around 4000 BC where it was used as currency and in jewelry. Gold, silver, and platinum are known as the noble metals, and they continue to be popular in jewelry to this day.
Continue reading to learn more about the unique history behind the precious metals we use at Vibe Jewelry.
With proper love and care, gold can last forever.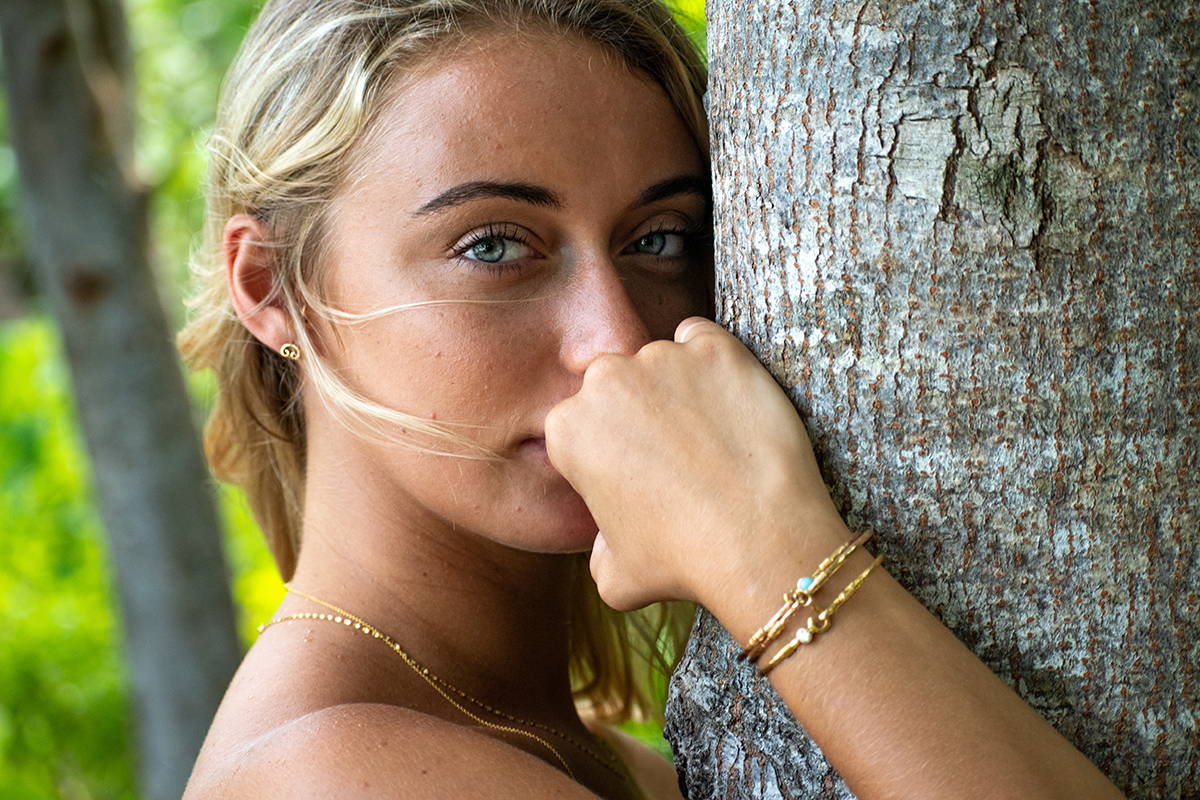 Watch heads turn as your gold jewelry catches everyone's attention!
Studies suggest that gold originated beyond our planet and actually first arrived on Earth as dust. Fast forward, gold has become admired for its value and elemental properties. Jewelry designers and makers prefer it to other metals because it never tarnishes and is very malleable.
Jewelry made from gold is a great heirloom that can be passed down from generation to generation. Gold jewelry makes the perfect gift for a loved one, or for yourself. We also recommend jewelry to remember an important time in your life, like a big accomplishment or a special vacation you want to remember forever!
At Vibe Jewelry, we have a 14K Gold Collection featuring some of our best selling styles in this highly sought after precious metal. Some of our favorites include the 14K Gold J Hook Bracelet or the 14K Gold One Love Ring.
We also like to add a touch of gold to certain pieces of jewelry. This not only adds a unique touch and a little extra sparkle, but it also helps put together a mixed metals look. This way, you can wear two of the most precious metals at once!
Silver is one of the most popular metals for jewelry making.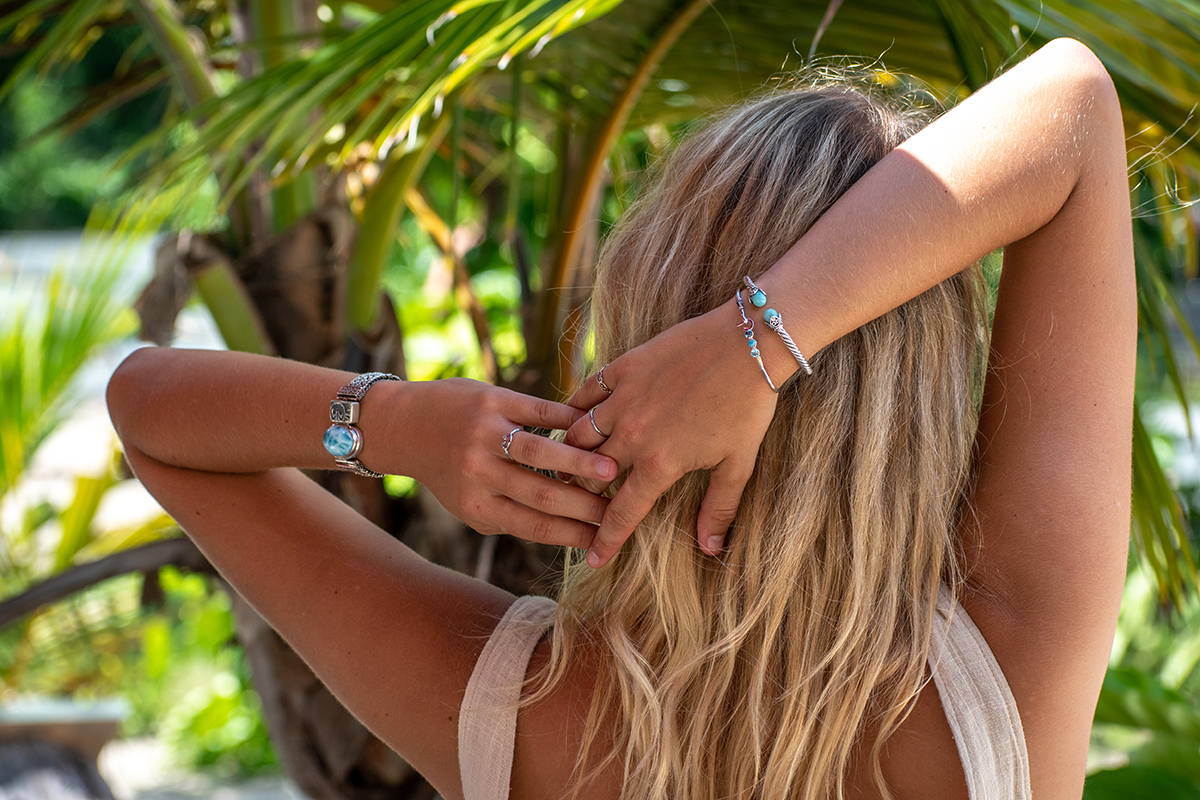 Sterling silver catches the light like no other metal!
Over time, silver has become a recognized metal making it quite valuable. Silver gives off an exceptional luster that is near impossible to replicate. Silver is a versatile metal that is used much more commonly compared to the other metals.
Silver is similar to gold in that it is very soft and malleable. However, silver does not have the same hardness as gold. In order to make it harder, silver is mixed with alloys. Each alloy added creates a different level of hardness depending on what the metalsmith prefers. Silver has played a prominent role in jewelry making and novice jewelers usually learn how to work on silver first. This makes working with other metals later on much easier.
​​Vibe Jewelry uses .925 sterling silver, which means that the piece contains 92.5% sterling silver. Since a piece can never be 100% sterling silver, the other 7.5% is made up of alloys like copper. This gives the sterling silver pieces maximum strength to last beyond a lifetime.
Vibe's sterling silver jewelry is also finished off with rhodium. Rhodium is one of the rarest and most expensive precious metals that gives off a high luster and helps the piece remain tarnish-free for a longer period of time.
Tips on Mixing Metals In Jewelry
Wearing gold and silver jewelry is no longer a fashion faux pas!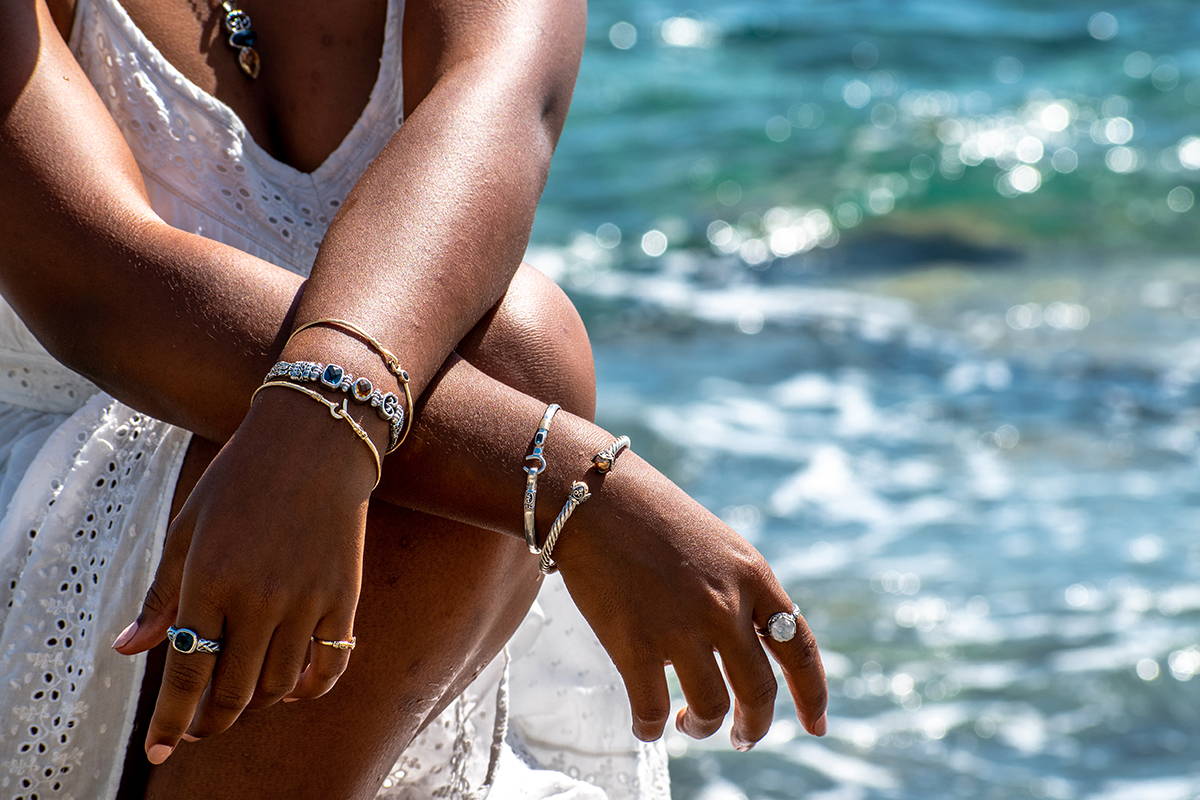 Create the perfect mixed metal look by balancing out the gold and silver styles.
Sartorial opinions have changed when it comes to mixing your jewelry metals. While pairing mixed metals has become much more common, a little guidance can be helpful to create a seamless look. To help you out, we put together a few simple tips to follow:
Layering is key:

When mixing metals, layering pieces together is important. For example, multiple bracelets or a few rings on your finger.

Create a balance:

Try to wear the same amount of silver pieces as you do gold pieces to put together a balanced look.

Incorporate a two toned piece:

A piece that already has two metals can act as a bridge that will allow you to seamlessly add your single metal pieces.

Don't be afraid to experiment:

Trying different pieces and curating your own style is what jewelry is all about! With layering and stacking, it is important to try new things until you find a look that best suits you.
With these four tips, creating your perfect mixed metals jewelry look is easy! We recommend not overthinking it too much. The objective of styling and wearing jewelry is to have fun! Combine pieces that make you feel confident and beautiful. Dare to stand out and let your unique self shine!
The days of choosing between gold and silver are long gone!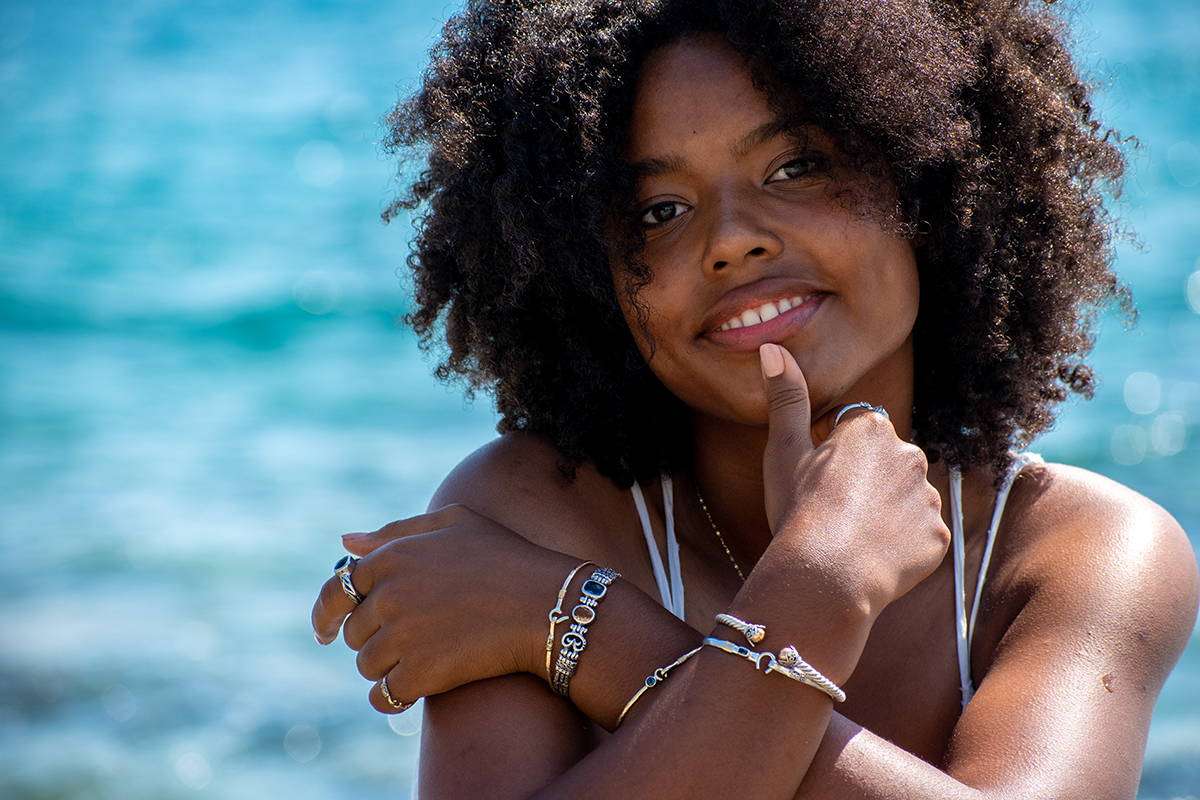 Start with a two-tone piece to seamlessly put together a mixed metal look.
Some rules are meant to be broken. We encourage you to embrace your own personal style and have fun with styling mixed metals! The perfect segue to wearing both your gold and silver jewelry at the same time is having a two-tone piece.
Our two-tone collection is full of styles that are the perfect bridging piece. Add one or a few to your everyday lineup to help seamlessly wear your other metals. We recommend starting with Bangle with Gold Petro or the Islands Intertwined Ring.
Creating the Perfect Mixed Metal Jewelry Lineup
Start with the staple pieces and add on.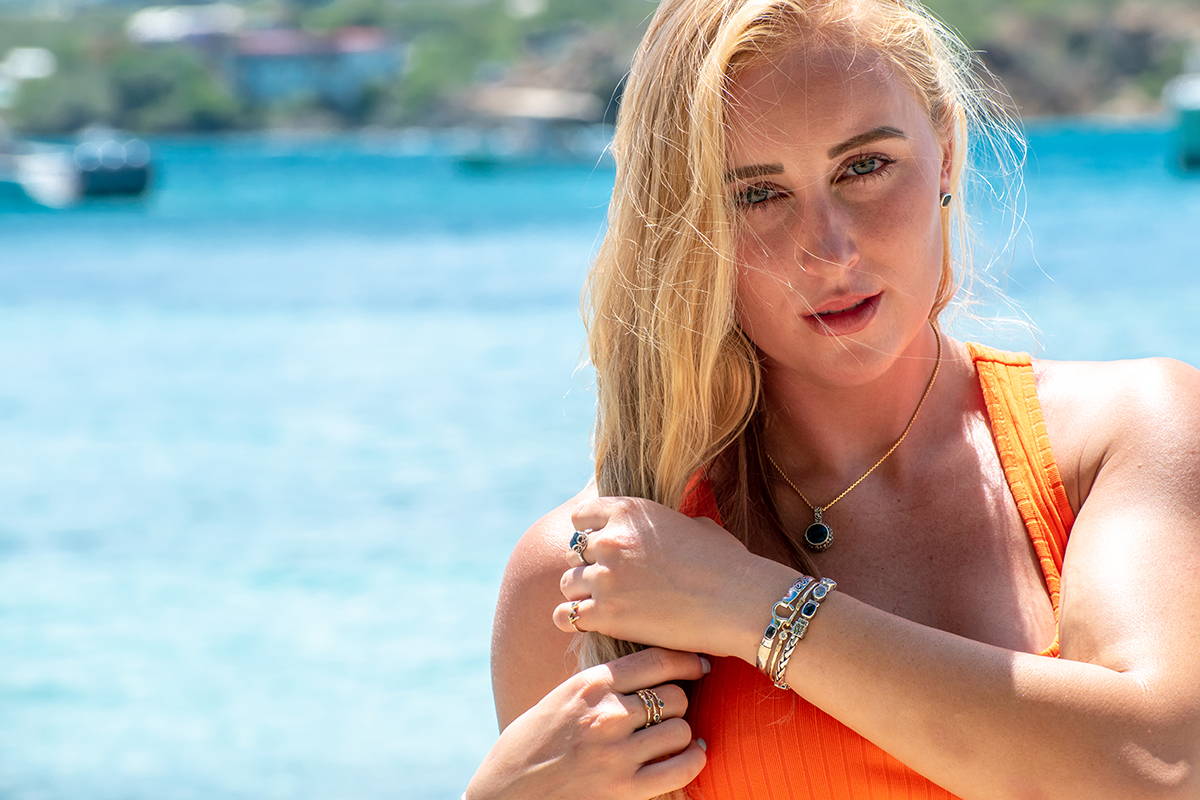 Be able to wear your favorite styles all at once, gold or silver!
Creating the perfect mixed metal jewelry look is based on your own personal style. Using the tips mentioned above, start with a two-tone piece. We recommend making this piece a pendant or bracelet as those will be in the center of your look.
For example, start with the two-tone J Hook Bracelet and then add on a solid gold bracelet on top like the 14K Gold Islands Intertwined Bracelet. Next, layer your rings. Wear 1-2 gold rings on each hand and 1-2 silver rings as well. Complete your look with your favorite pair of earrings and layer on a few gold and silver necklaces.
Shop Vibe Jewelry's Best Selling Jewelry
Start mixing metals in jewelry with a Vibe Jewelry best seller!
Jewelry has been a huge part of civilization since the very beginning. Whether it was for spiritual purposes or to portray a certain status, wearing jewelry is a tradition passed down from one generation to the next. However, with each new generation comes a new style that is created. While mixing your metals used to be a fashion faux pas, it is now a stylish and growing trend. Remember these simple tips to mix metals with ease:
When mixing metals, layering pieces together is important.
Wear the same amount of silver pieces as you do gold.
Incorporate a two-tone piece to seamlessly bridge your metals.
Most importantly, have fun when styling your jewelry!