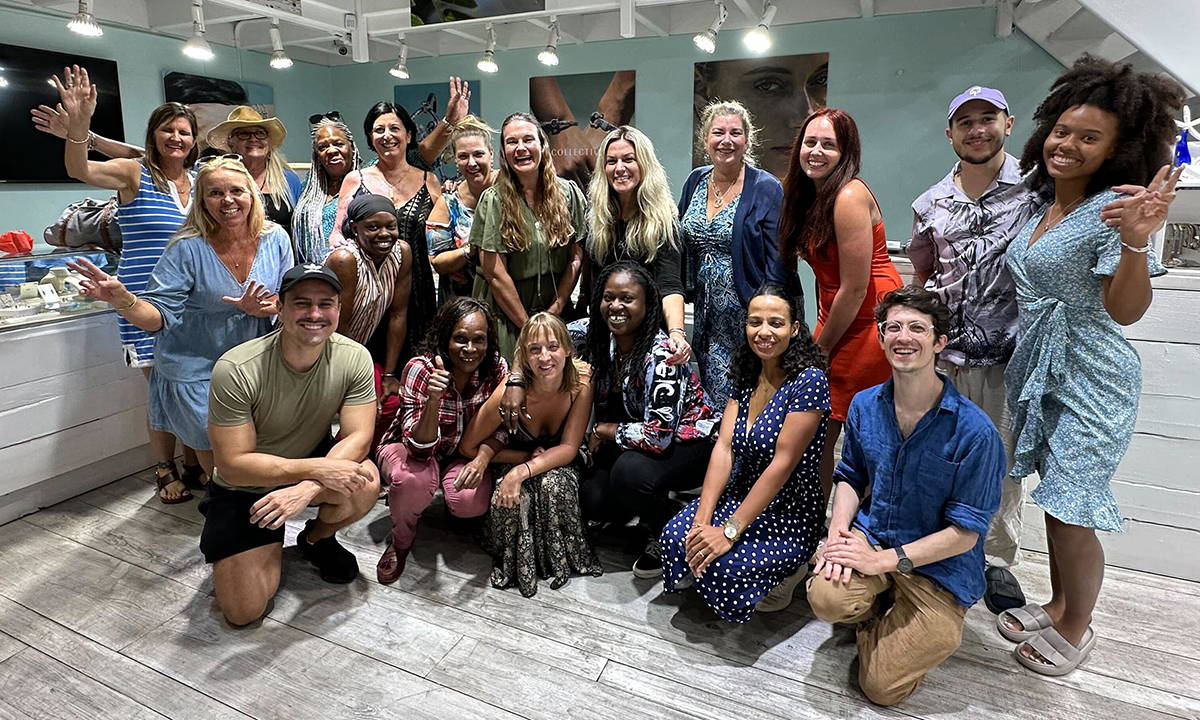 Happy Anniversary to Vibe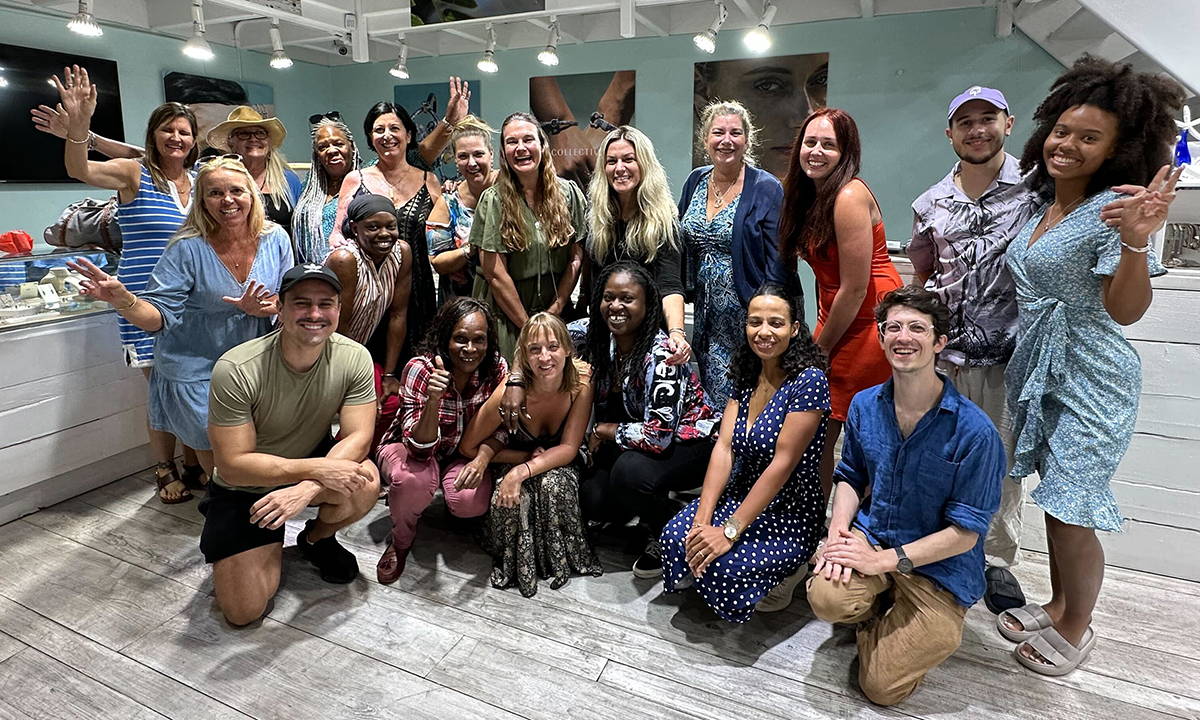 Celebrating 18 years of Vibe Jewelry.
Vibe was built from a heartfelt friendship and their shared love for the Virgin Islands. Jen and Osa, the owners of Vibe Jewelry, met in the islands in 1992. They were moved by the scenic landscape and the good vibes culture of the USVI and wanted to create something just as beautiful. Vibe Jewelry was officially established in 2004 and has two flagship stores in St. John and a large online shop. Now they're celebrating their 18th anniversary!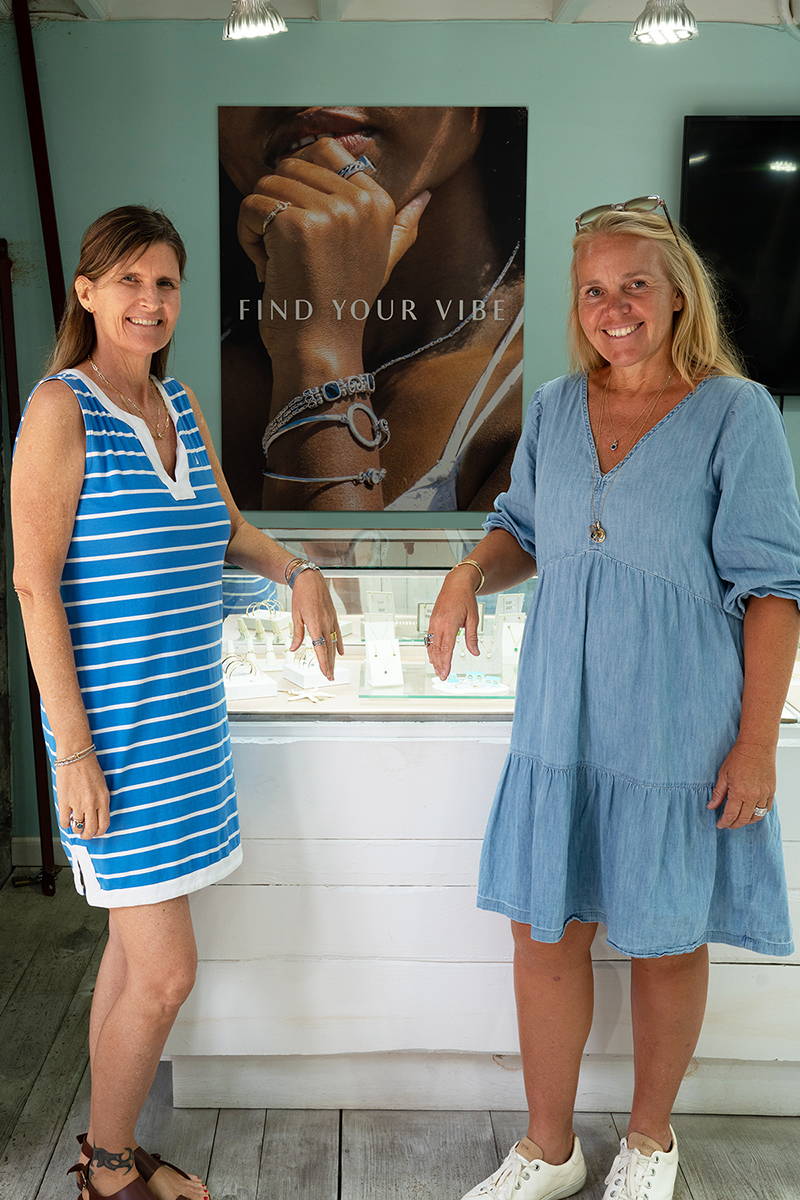 Pictured is Jen and Osa, the owners of Vibe Jewelry.
From the get-go, Jen and Osa fell in love with the Virgin Islands and once their friendship formed they realized how they could share this love… by designing jewelry! Vibe Jewelry was born, showcasing pieces inspired by the beauty of the Caribbean. Along the way they have built a wonderful team and countless of loyal customers!
Vibe is not just jewelry, it is a women owned company that remains devoted to promoting women's empowerment and positive social change. Jen and Osa are determined to give back to their local community and your support has helped them do just that!
"Vibe holds an energy, a frequency of good vibes. Infused with love. Sprinkled with an abundance of joy. Sharing this Vibe with the world is what we do."
― Jen & Osa, CEO's of Vibe Jewelry
Sharing good vibes with the world is what Vibe does best!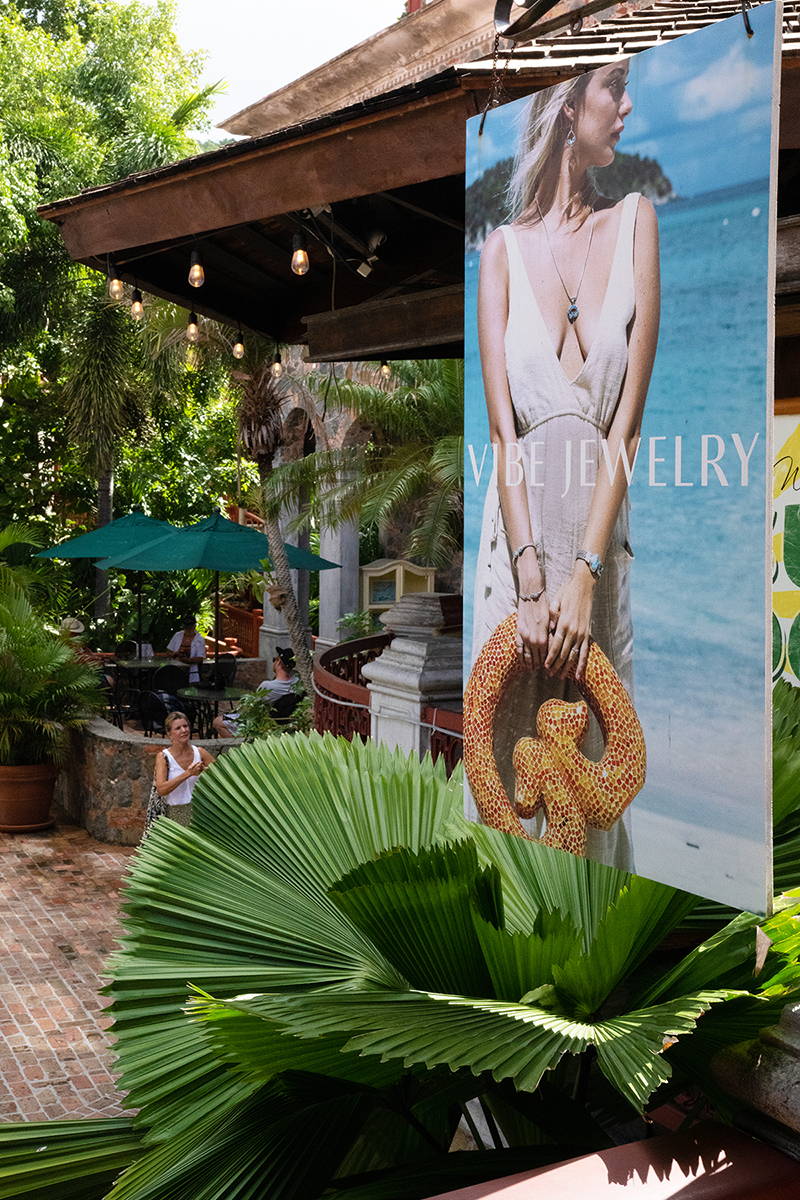 Visit one of the Vibe Jewelry stores on St. John in the USVI.
On the eve of its 18th anniversary, Vibe Jewelry currently has two flagship stores located in the heart of Cruz Bay on the beautiful island of St. John, USVI. Whether you are able to shop in-house or online, Vibe Jewelry wishes to spread the good vibes across the globe. When you wear Vibe, you are able to take the island with you no matter where you go!
Vibe Jewelry is handcrafted in 14K gold and/or .925 sterling silver, often coated with Rhodium. Each design is personally created by Jen and Osa and hand made by their skilled artisans. An important component of Vibe is the recognizable St. John petroglyph, embedded in every piece and part of their trademarked logo. When wearing Vibe, no matter where in this world you may reside, the good vibes of St. John, will be with you.
On the eve of its 18th anniversary, Vibe Jewelry continues to grow!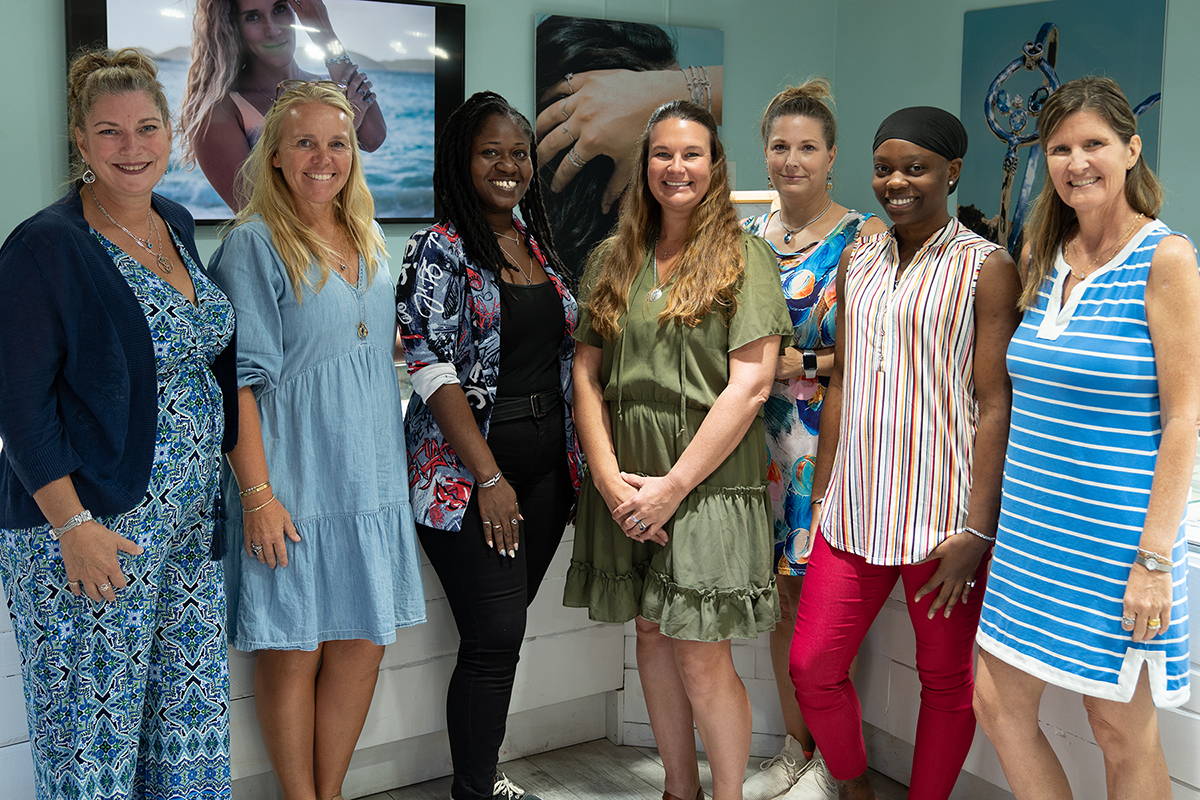 Pictured is part of the Vibe Jewelry in store team!
Vibe Jewelry currently gives back to several USVI organizations like Friends of the National Park, Island Green Living Association, St. John School of the Arts, and My Brother's Workshop. Jen and Osa are eager to partner with the Family Resource Center to serve women and children in the community. Supporting the people of the USVI is something they both hold dear to their hearts.
Vibe Jewelry stands for equality, diversity, opportunity, love and light, empowerment, freedom of choice, and personal growth. Creating a worldwide foundation that is capable of supporting multiple organizations is a dream that Jen and Osa are hoping to make come true.
"For everyone that has been supporting Vibe along the way, thank you! For those that are just now meeting with us, thank you for joining our happy family!"
― Jen & Osa, CEO's of Vibe Jewelry
Shop Vibe Jewelry's Best Selling Styles
See why customers are loving Vibe Jewelry!
Vibe Jewelry has come a long way, and continues to grow and evolve. Now in its 19th year, Vibe's handcrafted jewelry has made its way into homes around the world. Shopping Vibe allows you to stay connected to the good St. John vibes for years to come. Add a customer favorite hook bracelet to your collection or try out something new. No matter what you go for, you are sure to love your Vibe Jewelry pieces.
Shop some of Vibe's best sellers below!