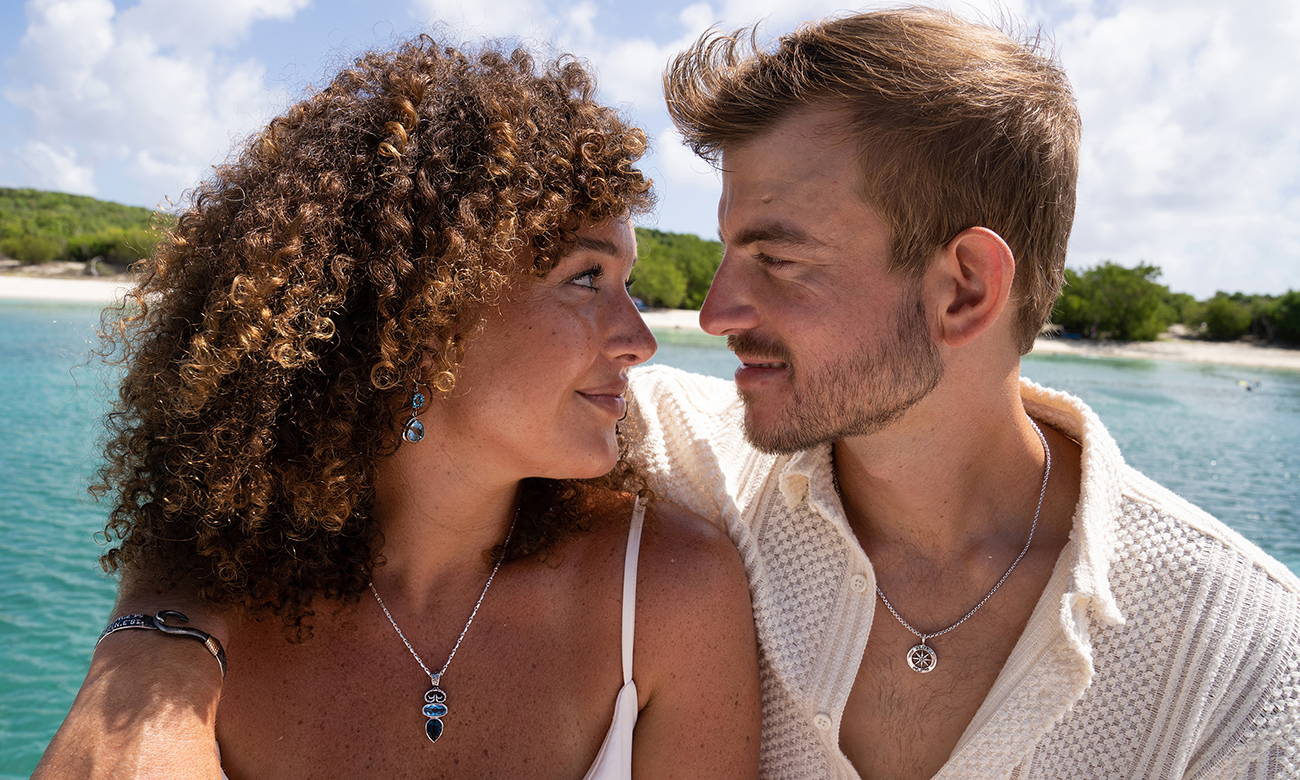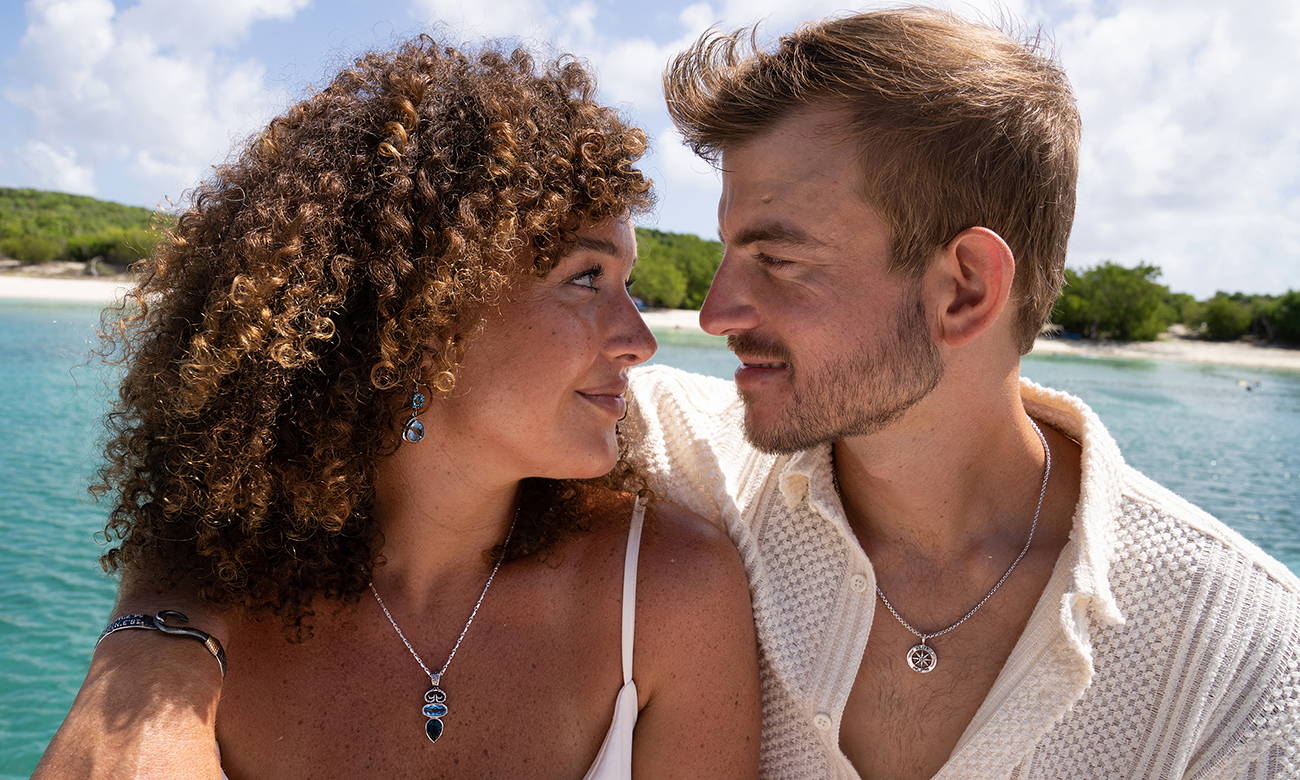 A lifelong reminder of love!
Valentine's Day is the most romantic holiday of the year and jewelry is the perfect gift. Jewelry, while being thoughtful and useful, represents what love should be, precious and eternal. Jewelry serves as a timeless reminder to your loved one just how much they mean to you. With everyday that passes they will look down at that special piece you chose for them and it will bring a smile to their face!
Finding The Perfect Valentine's Day Jewelry
Top tips for Valentine's Day jewelry gifting from Vibe Jewelry.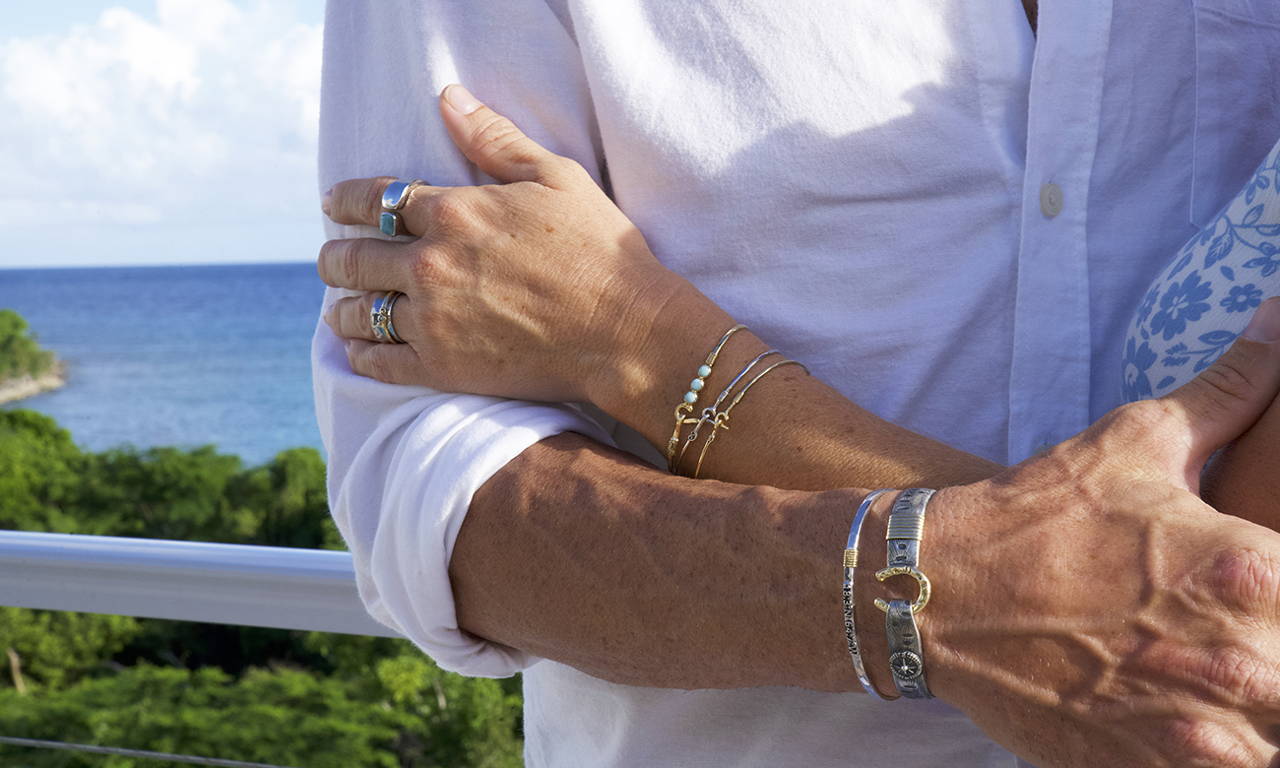 From trendy to classic, pick a piece that fits your loved ones style. Do they prefer a more bold look or do they usually wear more dainty jewelry? Discovering this is the first step to finding the perfect gift. If you need more help figuring out which style matches your loved one, check out our blog!
Once you have discovered your partner's style, you can start your search! When picking Valentine's Day jewelry, you can keep it casual as long as you make it very personal. Jewelry with a meaning, connection and a story is always a good way to go. You can also highlight the theme of the holiday by choosing heart shaped pieces or colored stones.
Vibe Jewelry's One Love collection features an infinite circle that symbolizes eternal love. These pieces have a simple design with a lot of meaning. Plus, there are multiple different styles to choose from! Whether your are looking for sterling silver, 14K gold, two-toned, with stones or without, there is a One Love piece perfect for your loved one.
Valentine's Day jewelry makes a meaningful and unique gift!
Jewelry with stones is classic and perfect for those who love a little color, plus, what better color to choose on Valentine's Day other than pink! Shop styles that feature a rose quartz stone that adds the perfect touch of shine while still feeling simple and timeless. Find earrings, rings, pendants and bracelets that will make the perfect Valentine's Day gift for your loved one.
Did you know that the beautiful island of St. John, where the inspiration of Vibe Jewelry designs are manifested, is known as Love City? Shop Valentine's Day jewelry styles that represent our beloved island and share with your loved one the meaning behind these Vibe Jewelry pieces. The hook bracelet is a much loved tradition throughout the Caribbean and we are no stranger to this custom! Wearing the hook bracelet is not only stylish, but also allows you to share the positive island vibes wherever you go.
Men love Valentine's Day jewelry too!
This Valentine's Day, gift him with something special and wearable. Choose an everyday item like a ring or a bracelet that will elevate his look, or go bold with something that he can wear for special occasions! Vibe Jewelry has a wide selection of stylish men's pieces, so you are sure to find something perfect for him.
Happy Valentine's Day From Vibe Jewelry!
A day to celebrate your love.
Valentine's Day means much more than giving the gift of sparkling jewelry. If you are spending the day with your loved one, partner or friends, pause and cherish the time together. And if you are on a self-love journey, shower yourself with love, a little self-care goes a long way!
When picking the perfect Valentine's Day gift for your loved one or yourself, remember these top tips!
Pick a piece that fits the unique style of your loved one.
The One Love collection features a simple design with a lot of meaning.
Rose quartz is the perfect Valentine's Day stone to show your adoration!
The hook bracelet is a gift that is not only stylish but also a Caribbean tradition.
Gift the man in your life something special and wearable!
Still looking for the perfect Valentine's Day jewelry? Shop some of Vibe Jewelry's best sellers below!