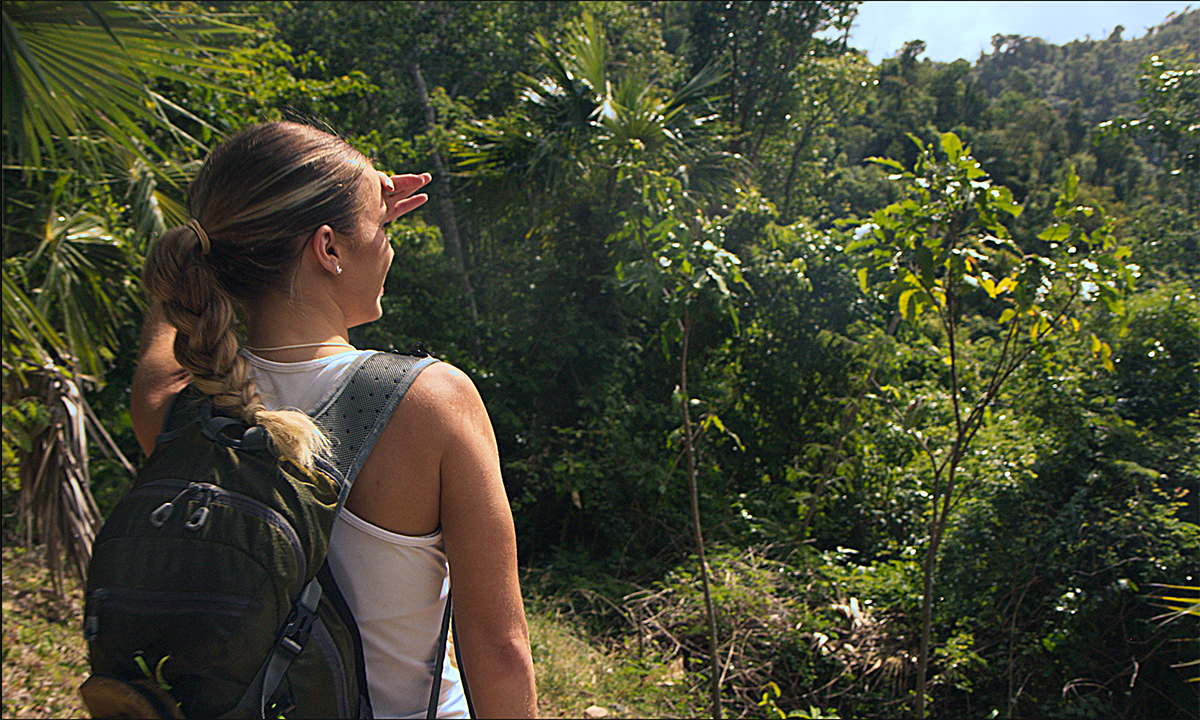 Hidden in paradise, you will find an exceptionally magical spot where the petroglyphs reside. Discover these fascinating carvings on the rocks around a freshwater pond, left behind by ancestors long ago. Visit some of the most popular sites along the way, including ruins, waterfalls and end on a stunning beach!
Explore the Reef Bay Trail with ease!
The petroglyphs site can only be reached by foot. Located in the Virgin Islands National Park and surrounded by historic Sugar Cane Plantations, these carvings are still able to tell the tale of a civilization that resided on St. John long ago.
Assuming you are already in sunny St. John, travel to the top of Centerline Road, halfway to Coral Bay and look for a small brown sign that says Reef Bay. Start your hike off with a magical 2 plus miles, mostly downhill, to reach the Petroglyphs' site. Enjoy the beautiful scenery along the way filled with lush green vegetation, unique looking trees and remnants and ruins of former plantations. If you want to continue on for a slightly longer hike, less than a mile away you will find Reef Bay Beach and a more intact Sugar Plantation Ruin.
A Vibe Jewelry inspiration!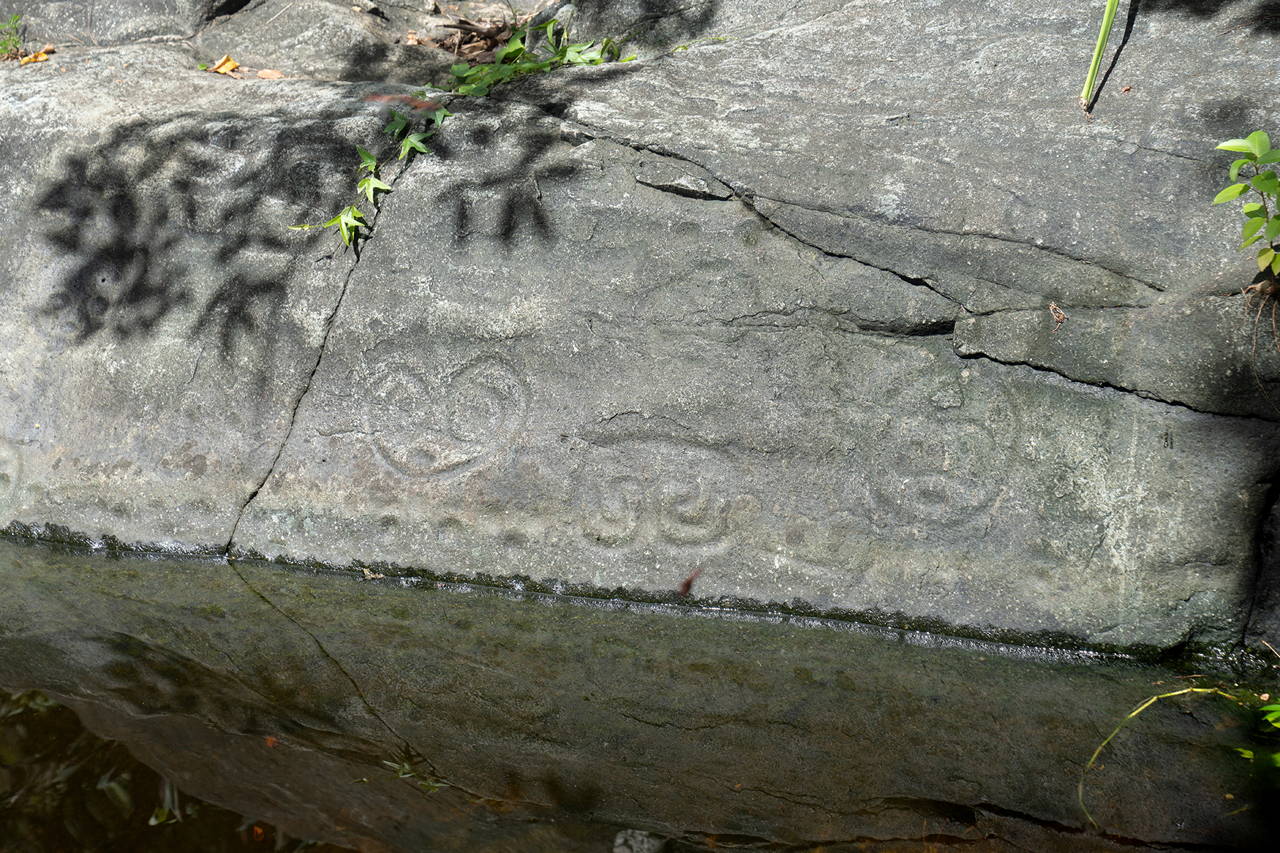 The petroglyphs, simply stated, are rock art from over a thousand years ago! The lovely carvings in St. John are believed to have been created by the Taino natives. Faces and other symbols are forever embedded in the blue basalt rock. Some symbols are yet to be understood and we may never fully comprehend what they mean. Some say it may have been a worship site used to keep communications open with the supernatural and their predecessors. Some say they think the carvings resemble bats, facial images of ancestors, the possibilities are truly endless!
One interesting thing to note is that the water level of the natural freshwater pond stays the same all year round. This makes the surrounding petroglyph symbols reflect effortlessly in the water. It is believed that this duality was meant to represent the natural and the supernatural world.
A symbol filled with good vibes and ancient history.
What we refer to as the St. John Petroglyph, is one of the most famous carvings. No historians with certainty know what that symbol stands for and its design has never been found anywhere else throughout other Caribbean islands or in South America. For St. John locals and visitors alike, the petroglyphs are something close to the "7 Wonders of the World" in the Caribbean. People cherish them, talk about them, and speculate what the meaning of them are. They inspire fine art and jewelry designs, and one thing for sure is, they are a must see!
Our top tips and tricks to having the best Reef Bay Trail experience!
There are a few things we recommend you keep in mind before going on the Reef Bay Trail. While the trail is surrounded by a lot of trees, there are some spots that hit right in the sun. Make sure to wear and pack reef safe sunscreen! The island weather can be tricky, so even if you leave the house with clouds, there is always a chance the sun will come out.
The trail can also be steep in some places, uneven and rocky, and slippery in other places (even when dry!) It is recommended to wear close-toed and comfortable hiking shoes. Bring along a backpack to hold water, snacks and even a lunch! More things to include in your backpack:
Bug spray
Hat
Swimsuit
Extra pair of socks
For those of you who feel an uphill climb is a bit too much, or even those who simply prefer a guided trip, the Virgin Islands National Park offers an informative half day tour where they also arrange a boat ride back to Cruz Bay!
Resources For Visiting The Reef Bay Trail
Looking for more information on hiking the Reef Bay Trail? Read some of these articles below!
For information regarding the guided tour: