Good Vibes
Visiting St. John with Kids
Aug 18, 2014
Being in the tourism industry, we get asked all kinds of questions about Saint John and Saint Thomas, but one of the most frequent questions we get is, "What's it like visiting Saint John with Kids?"



Our answer: It's a wonderful place to bring the kids! There is so much to do and see that they will be occupied and happy (for the most part) from sunrise to sunset!  


When visiting St. John with kids, we always recommend getting them comfortable with snorkeling gear ahead of time so they can fully enjoy the waters here.  A boat trip with kids is a must, even little ones! The Caves on Norman Island are an absolute must for kids; the water is calm, clear, and the fish are abundant!  Once you get the kids into the water, you will be hard pressed to get them out! 


Accommodations on St. John are kid friendly for the most part.  If you are booking a villa, always ask about kids because some of the really fancy villas have age limits that they are strict on.  The Westin Resort  is a fantastic place for kids because the pool is huge, the grounds are beautiful and there is always something to do.  


Between days spent swimming, snorkeling, kayaking, and exploring kids are bound to be exhausted and frequently fall asleep before dinner, leaving time for mom and dad to enjoy a little bit of their vacation alone!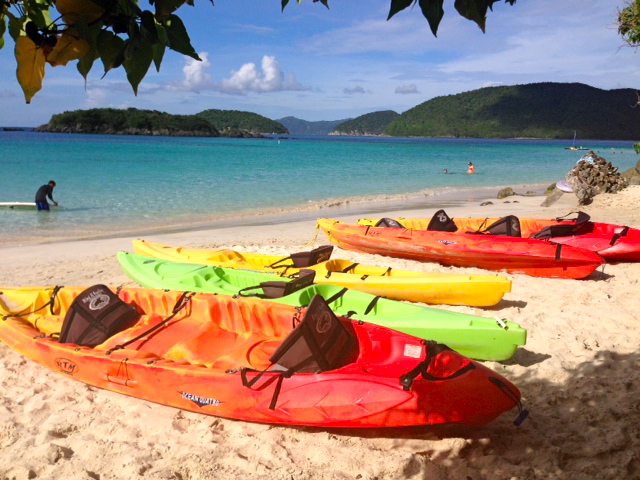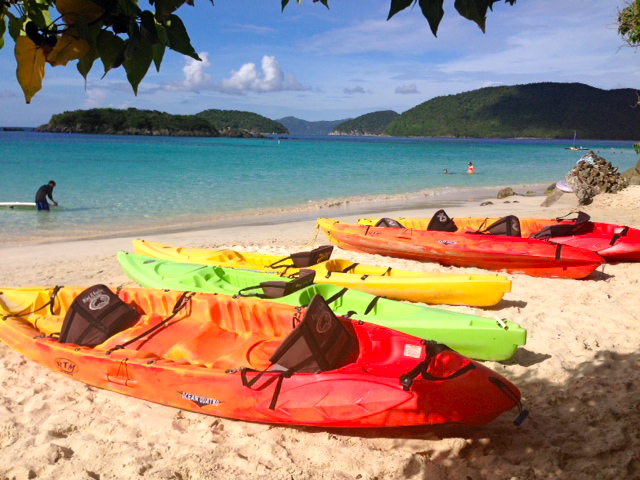 The Reef Bay Hike with the National Park Service is perfect for kids because you hike down the whole way and then get time to swim before taking a boat ride back to Cruz Bay.  Everyone loves this hike, especially when you don't have to walk the whole way back up! 


Most of the restaurants in Cruz Bay are great for kids, and we especially recommend Banana Deck.  Because of the laid back atmosphere and great food, mom and dad can indulge in a steak or seafood dish with a cocktail while the kids will most likely find something equally as great for them! 


So next time you are planning your family vacation, make sure you take a good look at St. John. The plan ride is more than worth it for all the great memories you'll make with the whole family!