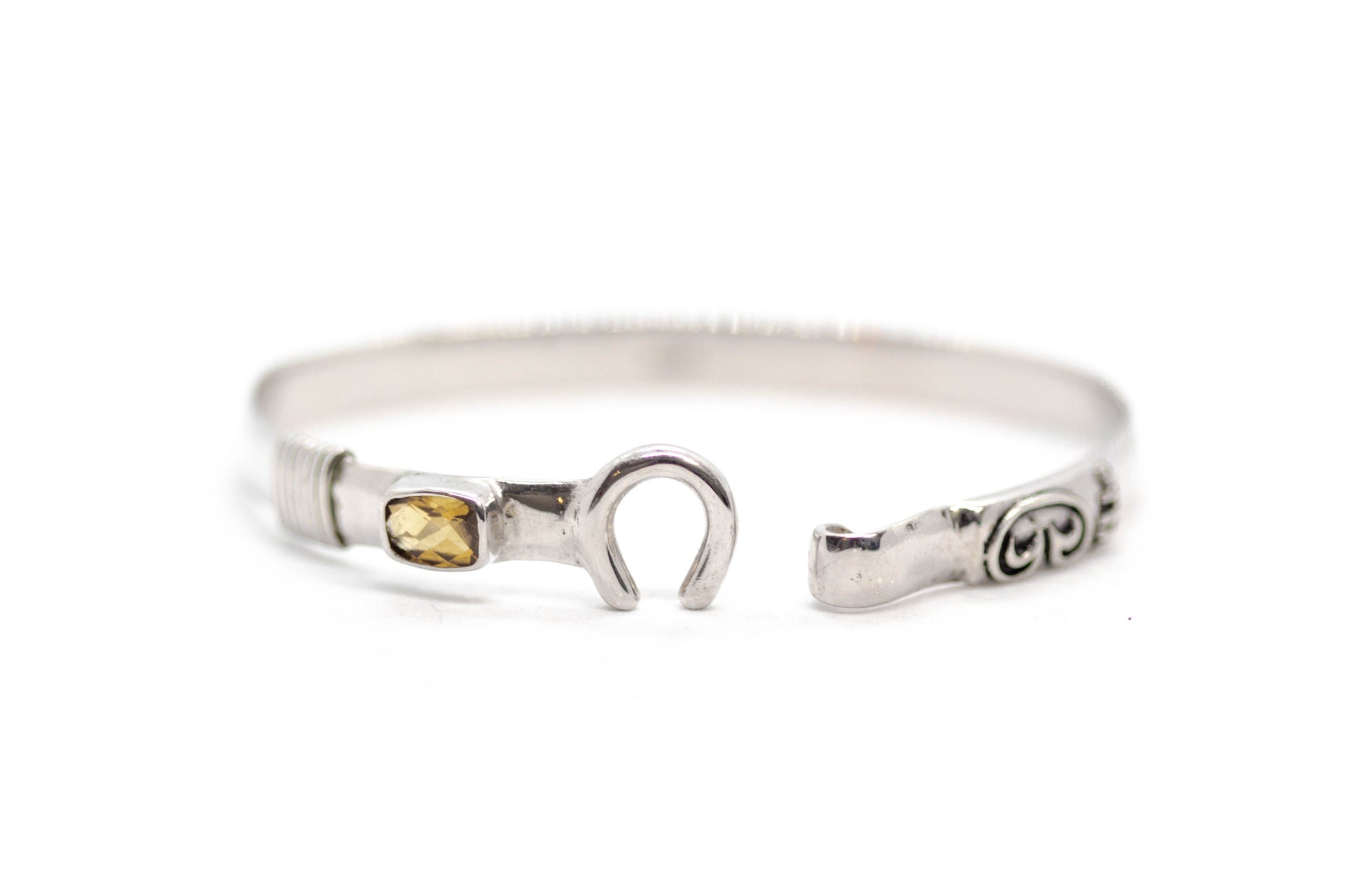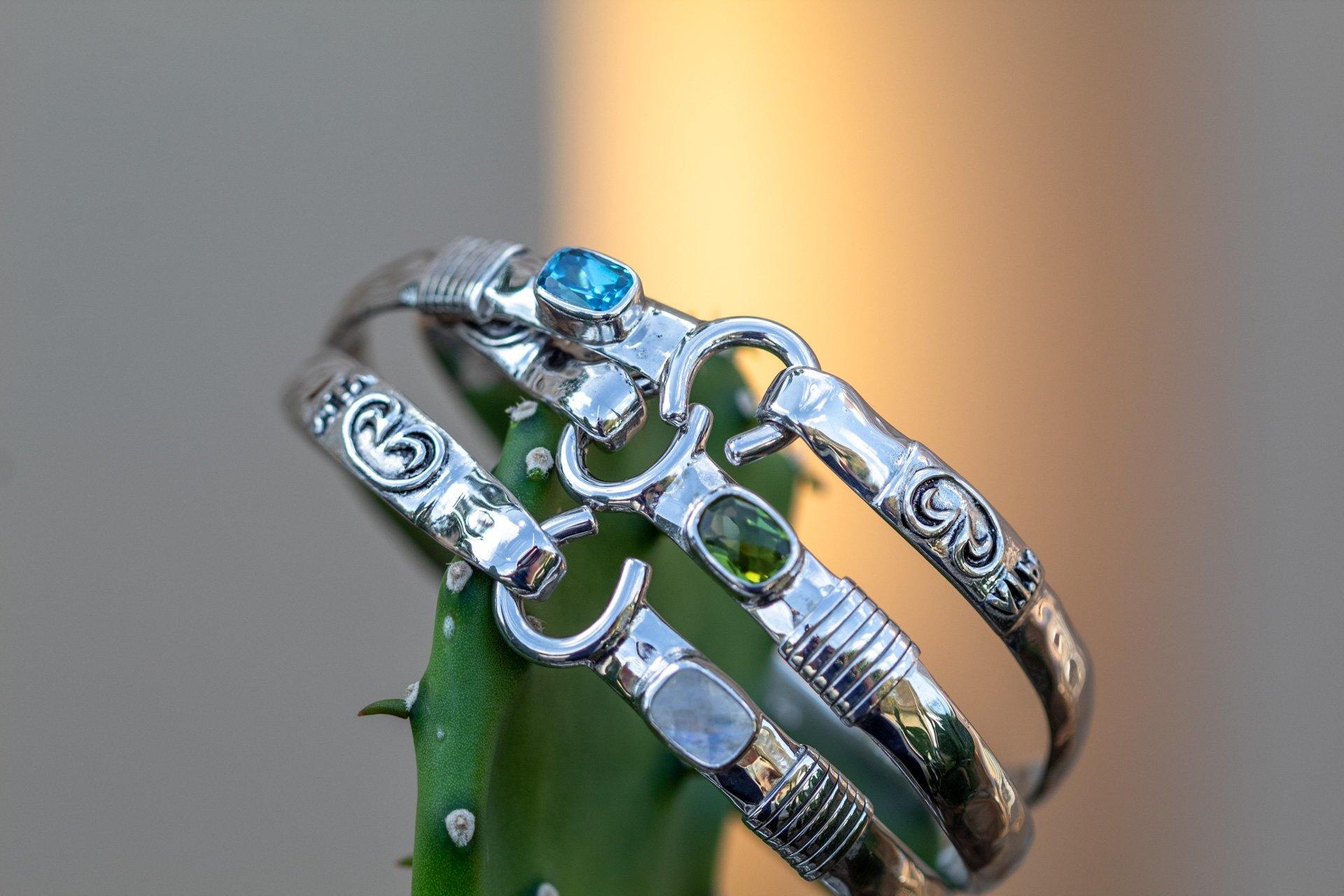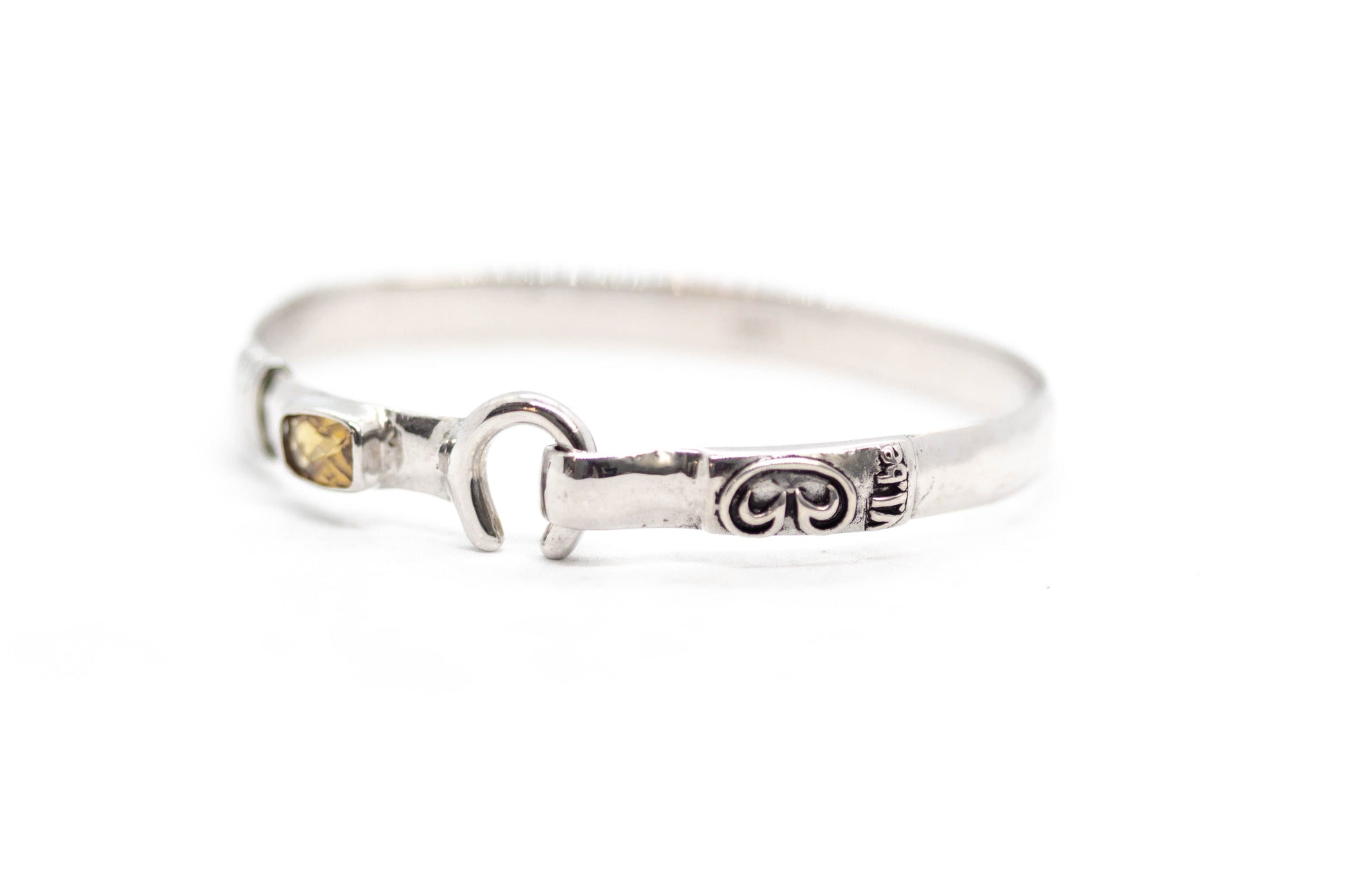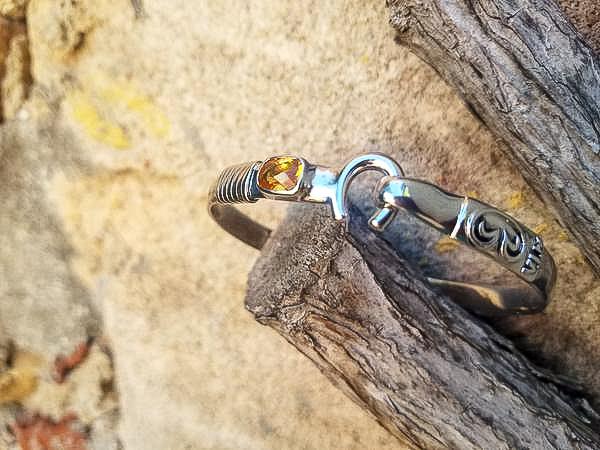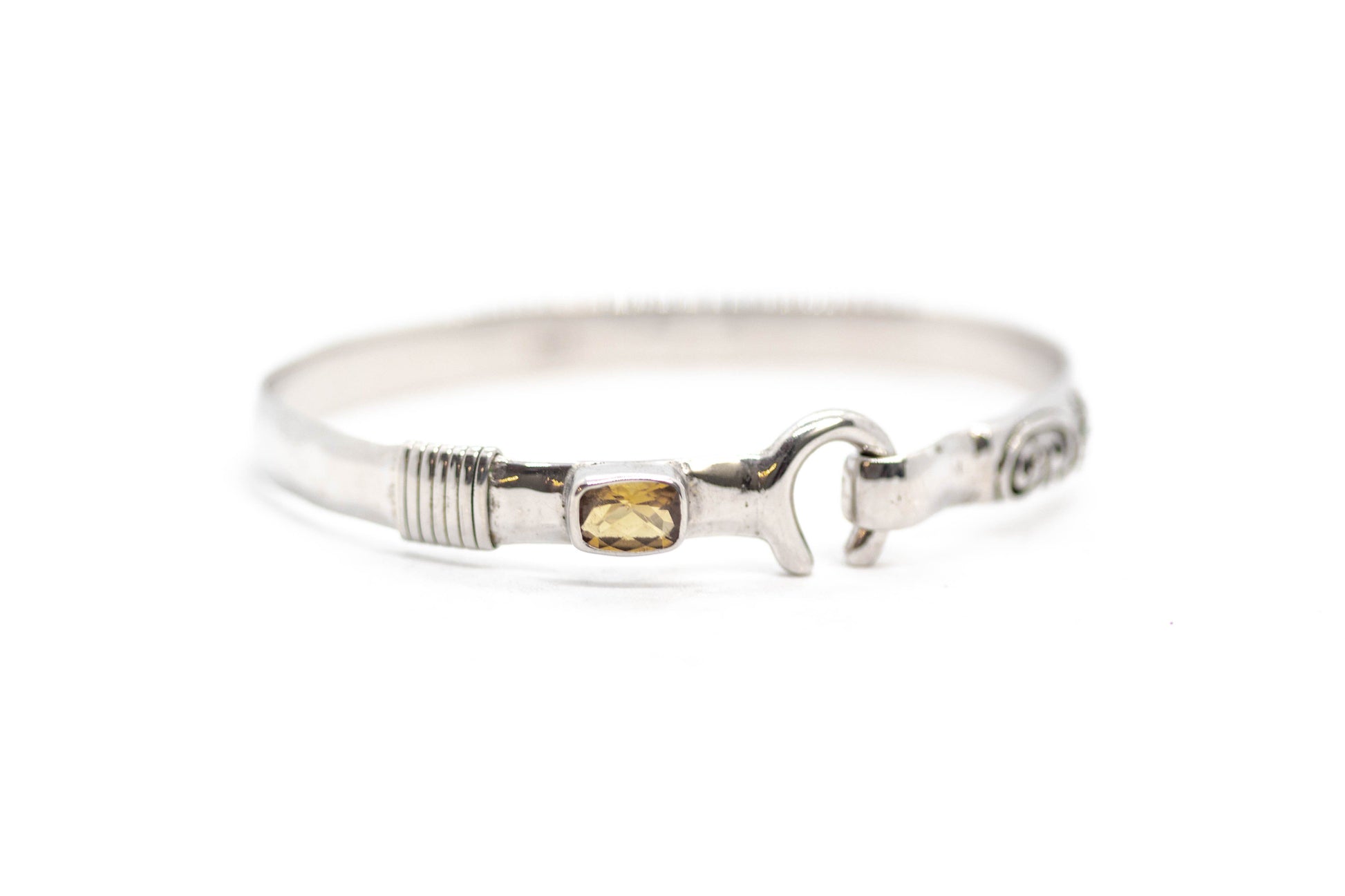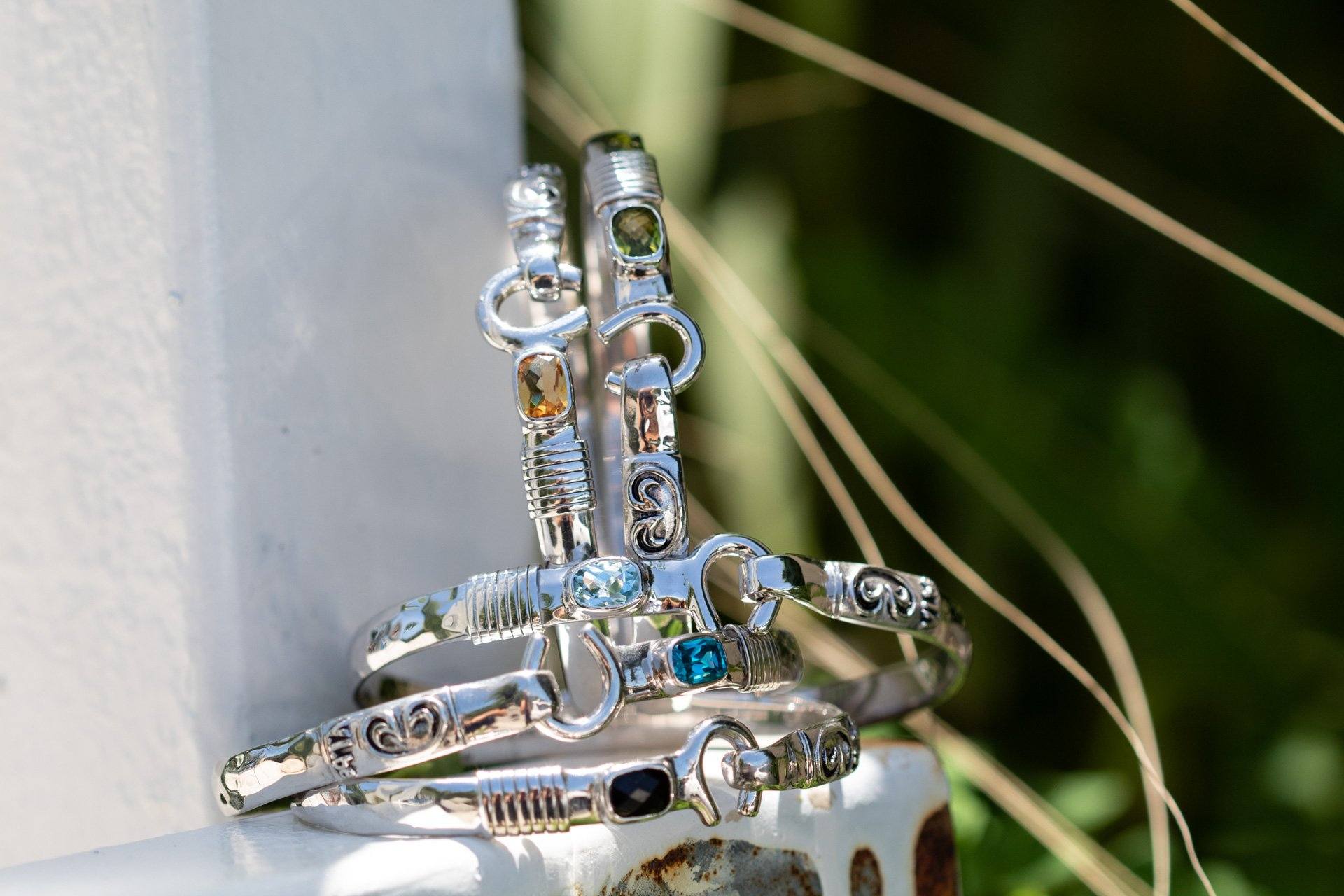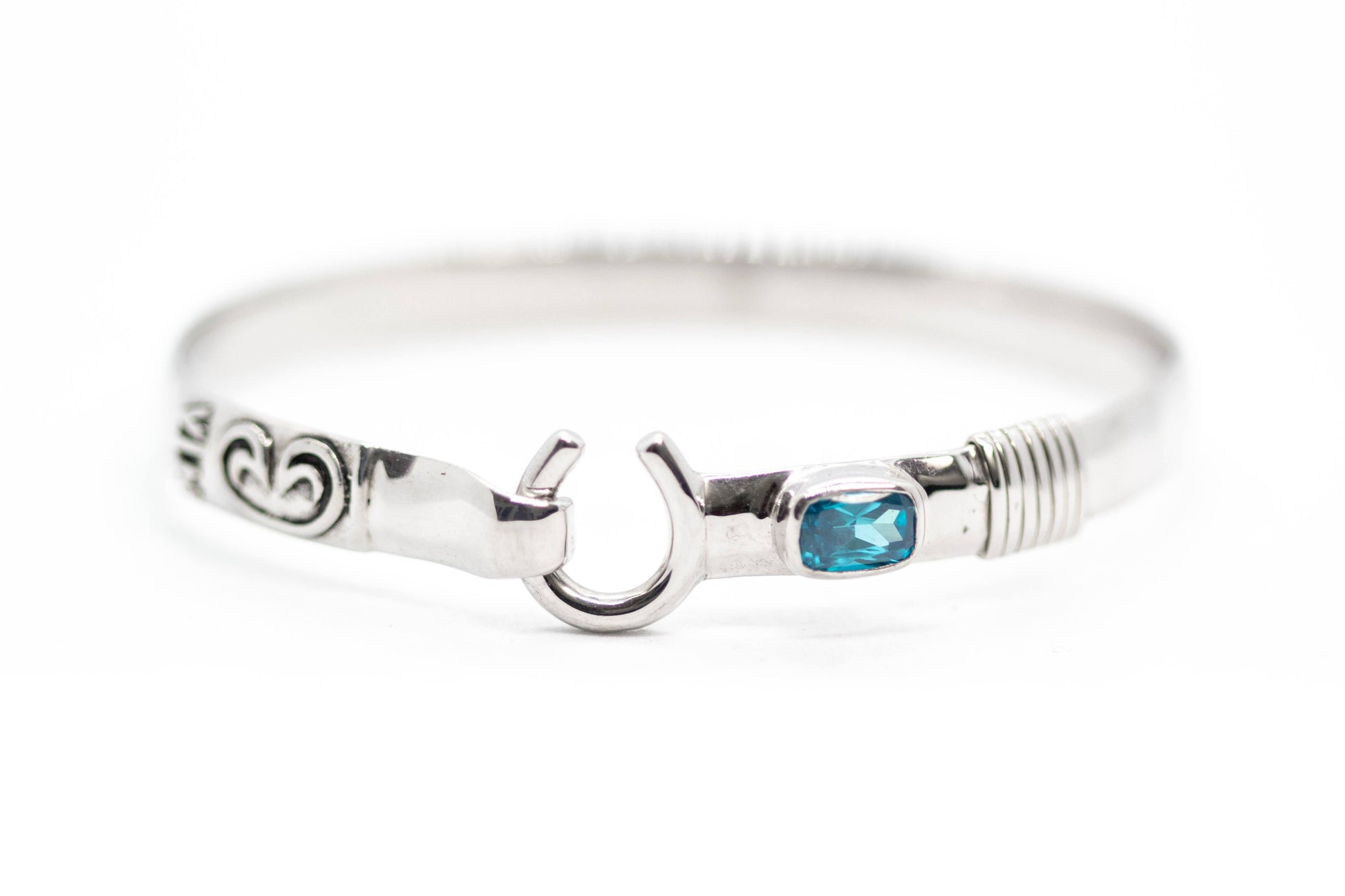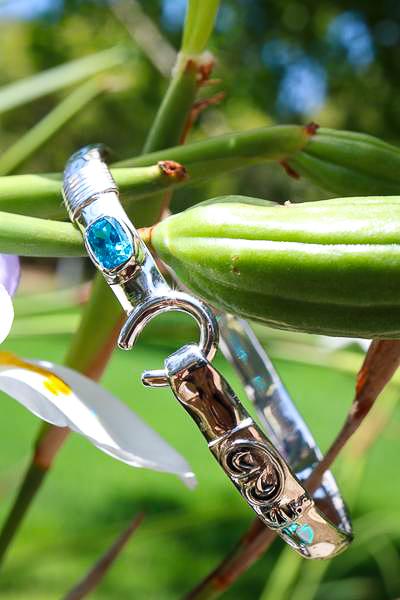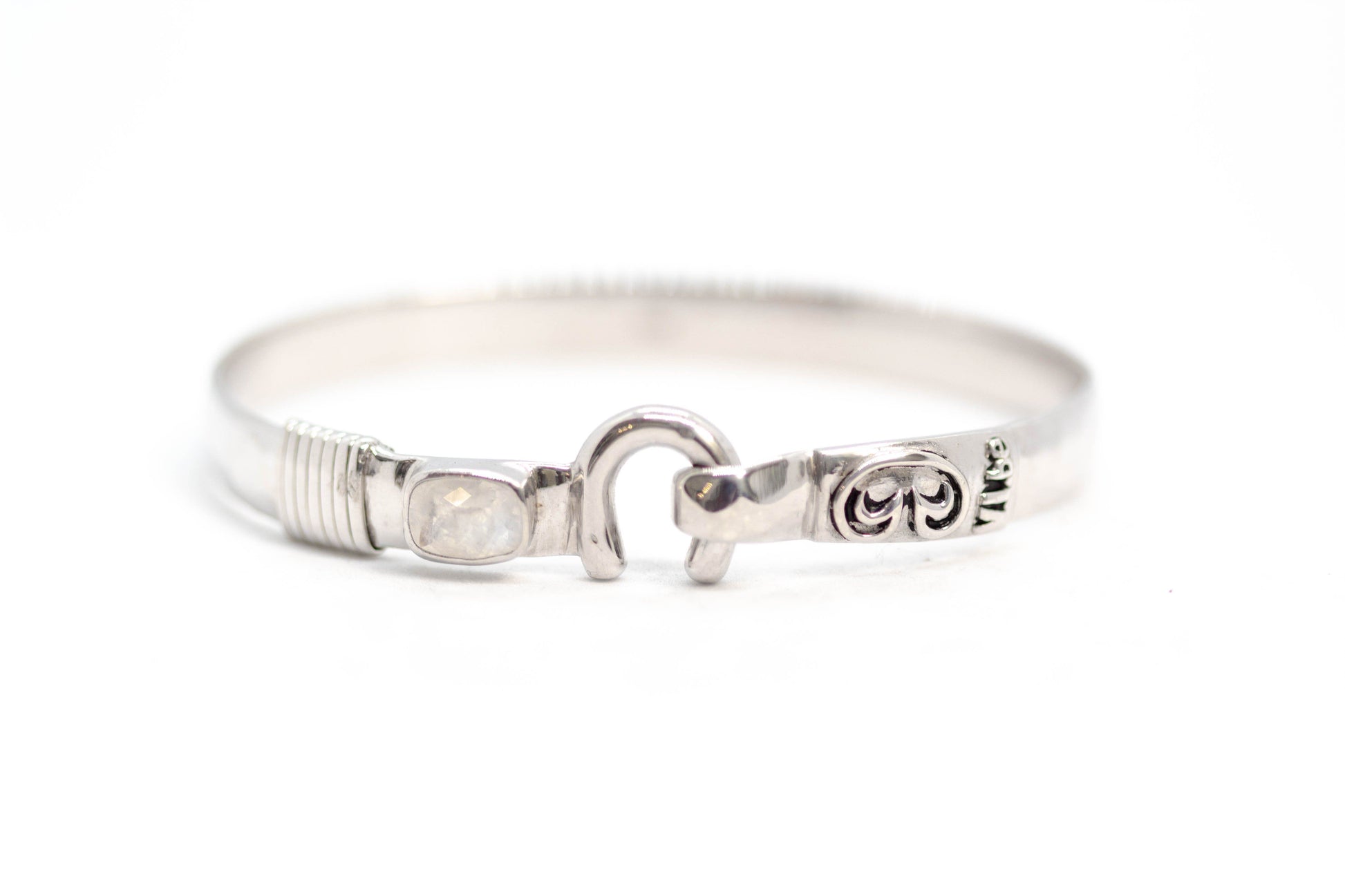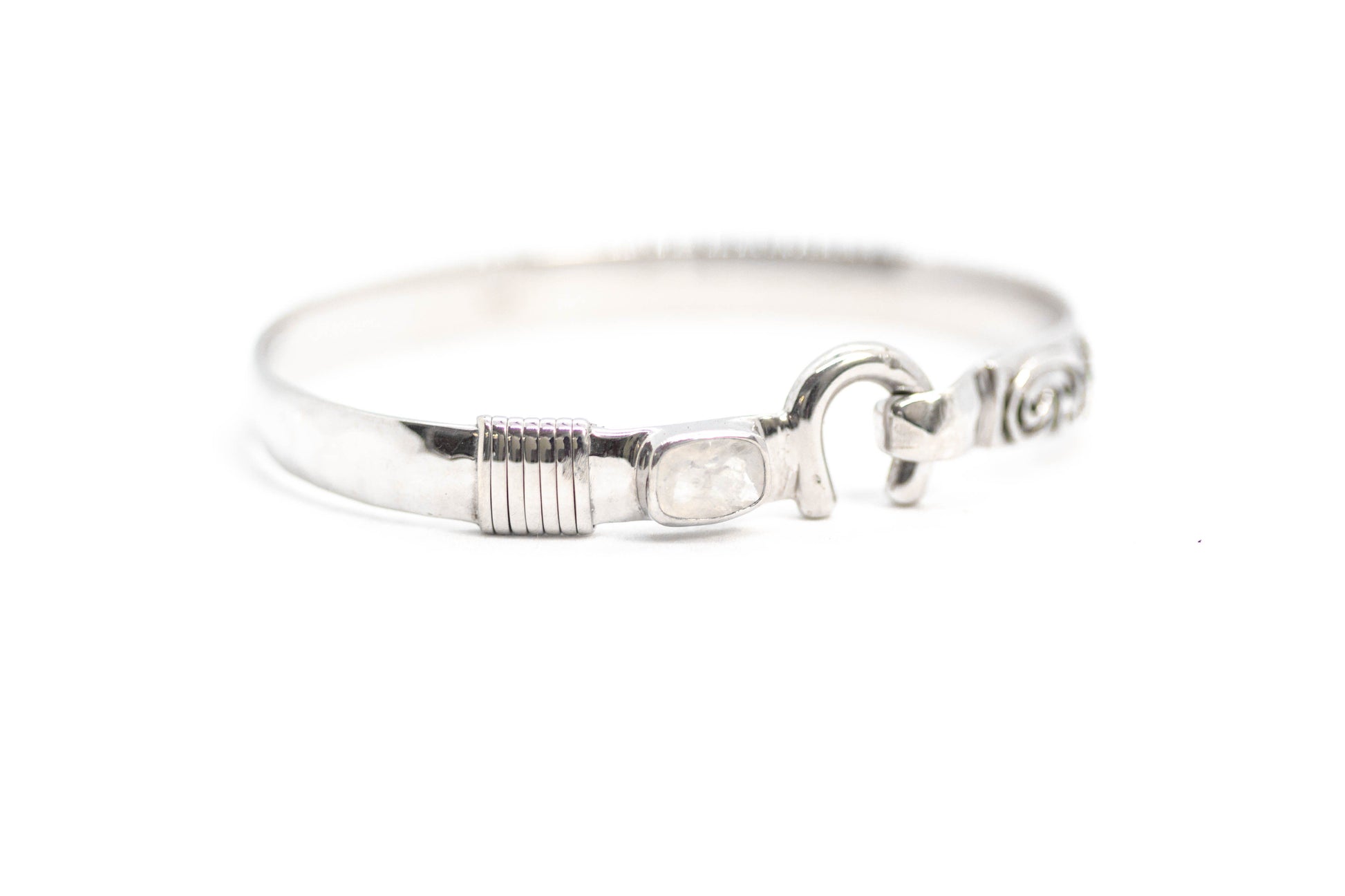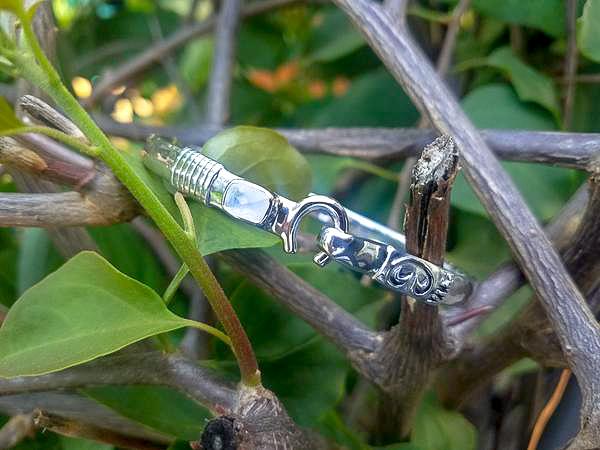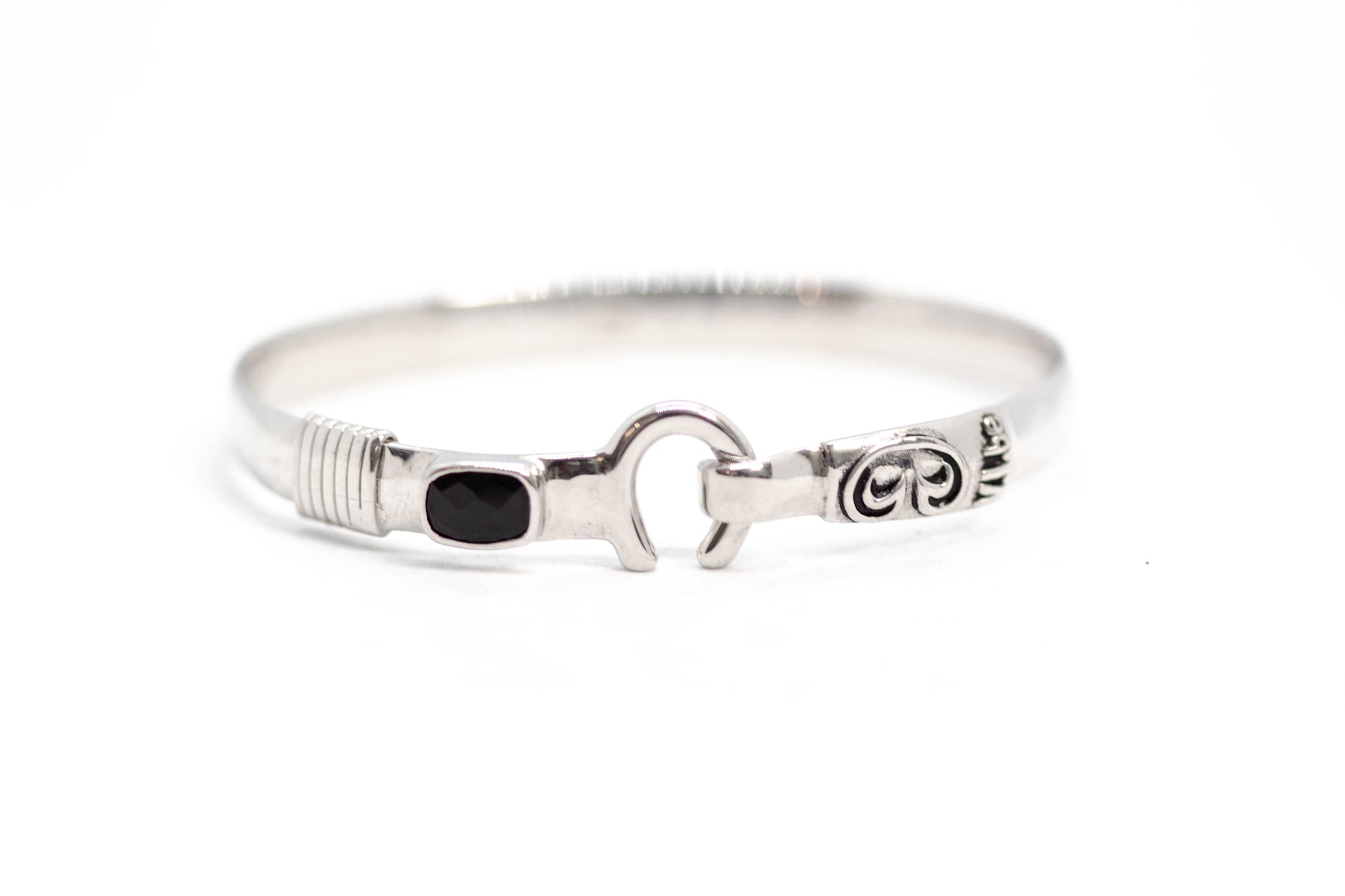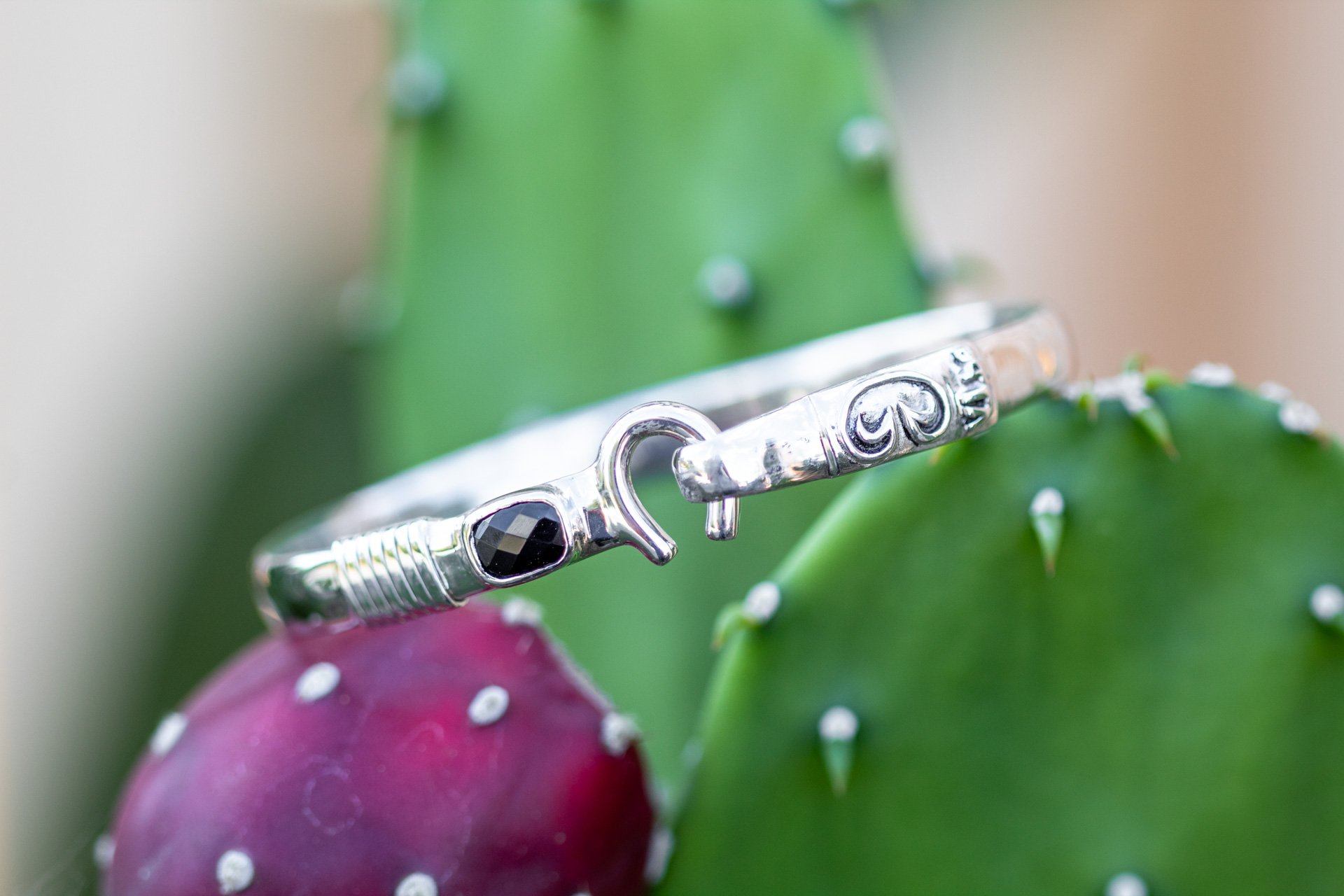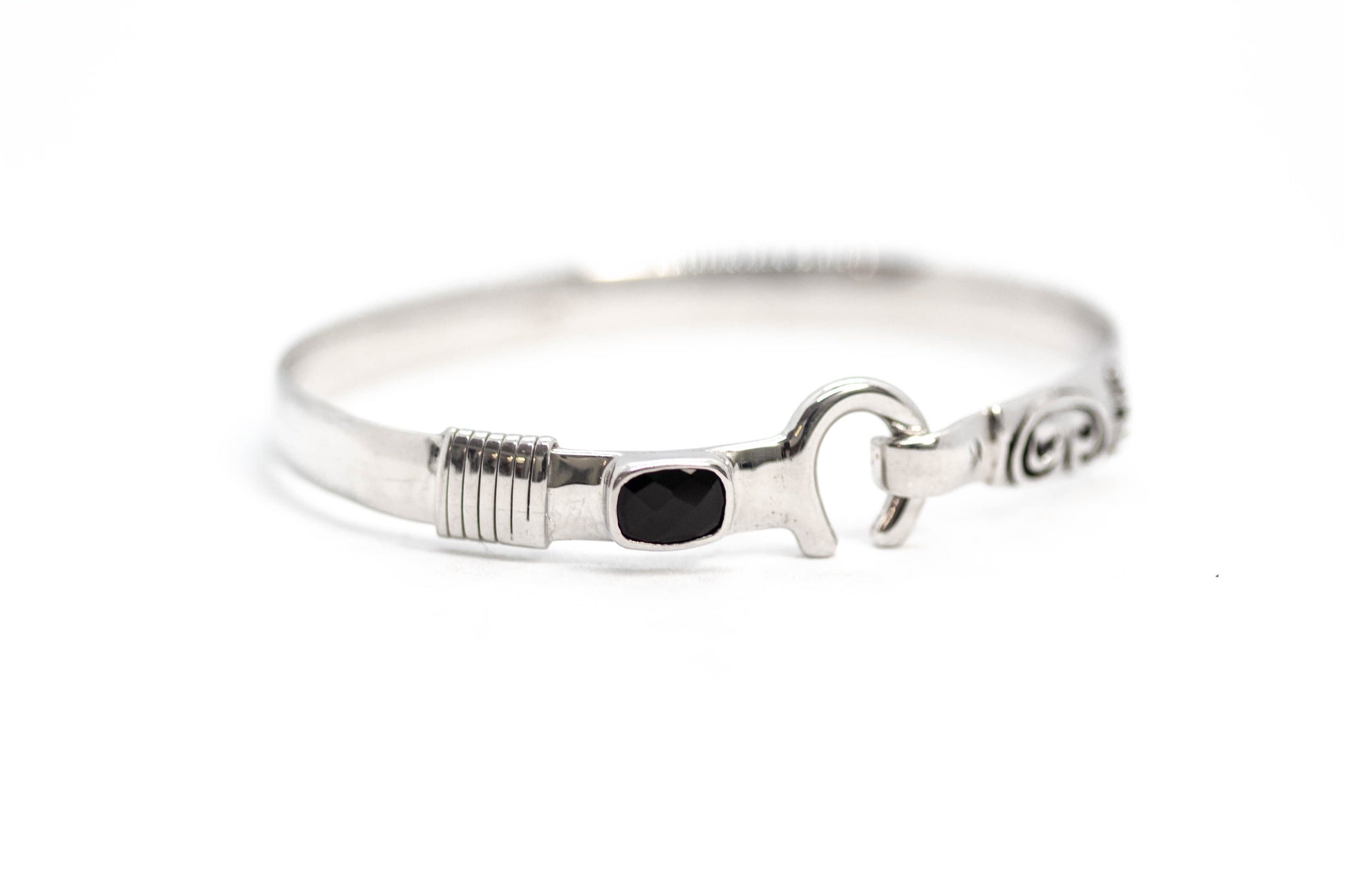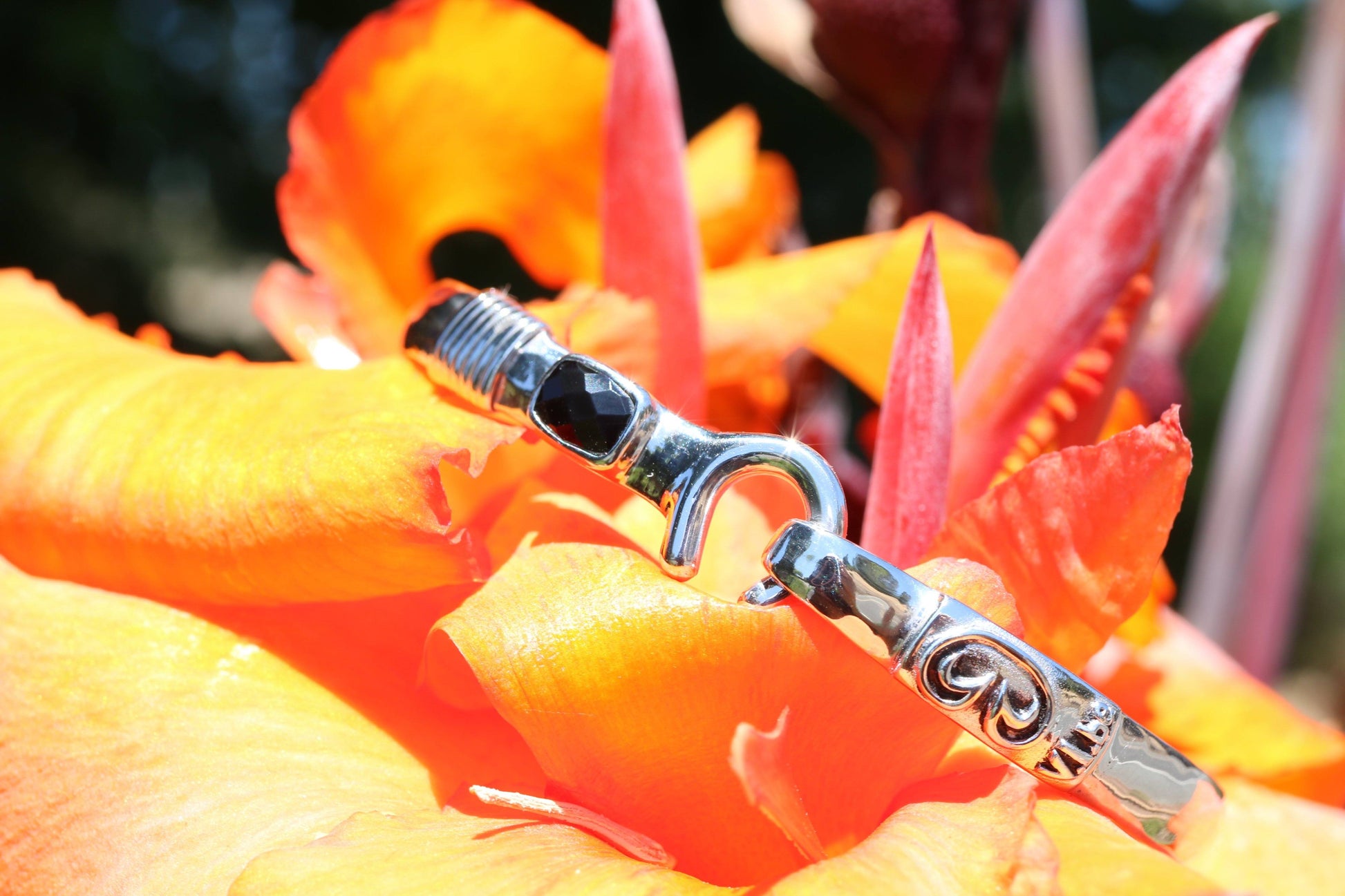 Caribbean C Hook with Faceted Stone (6MM)
Sale price
$ 448.00
Regular price
An exclusive Vibe classic original, inspired by the islands of the Caribbean, this C Hook is fashioned from gently hammered .925 sterling silver. Featuring the iconic, most well-recognized St. John petroglyph, a gorgeous faceted stone and 7 good-luck wraps, solo or stacked, it is sure to be a favorite statement piece.
In the Caribbean tradition, wear your hook facing in to keep love close to your heart and facing out if you are open to a new love in your life.

Found in many of our designs, Vibe's 7 wraps represent love, laughter, happiness, good fortune, health, unity, and peace.

For added fun, embellish your new hook bracelet with one or more of Vibe's fun and unique charms!
Measurements: Band 6mm, C is 11.3mm x 9.5mm
Item: H08
We're proud to offer free shipping on all orders within the US.
Please allow up to two to five business days for your parcel to be mailed off, unless otherwise stated.

See our Shipping Policy for more information.
Since 2004, Vibe Jewelry has stood behind our fantastic warranty:
If your jewelry is damaged, we will repair or replace it whenever possible, no matter when you bought it!
We are happy to offer an exchange or store credit for any returns which meet our 30-day returns policy.

For more information, please visit our Return Policy
Estimated Delivery:Oct 03 - Oct 07
The perfect stackable bracelet.
Three Hook Styles, Sterling Silver or 14K Gold, and a variety of shimmering gemstones.